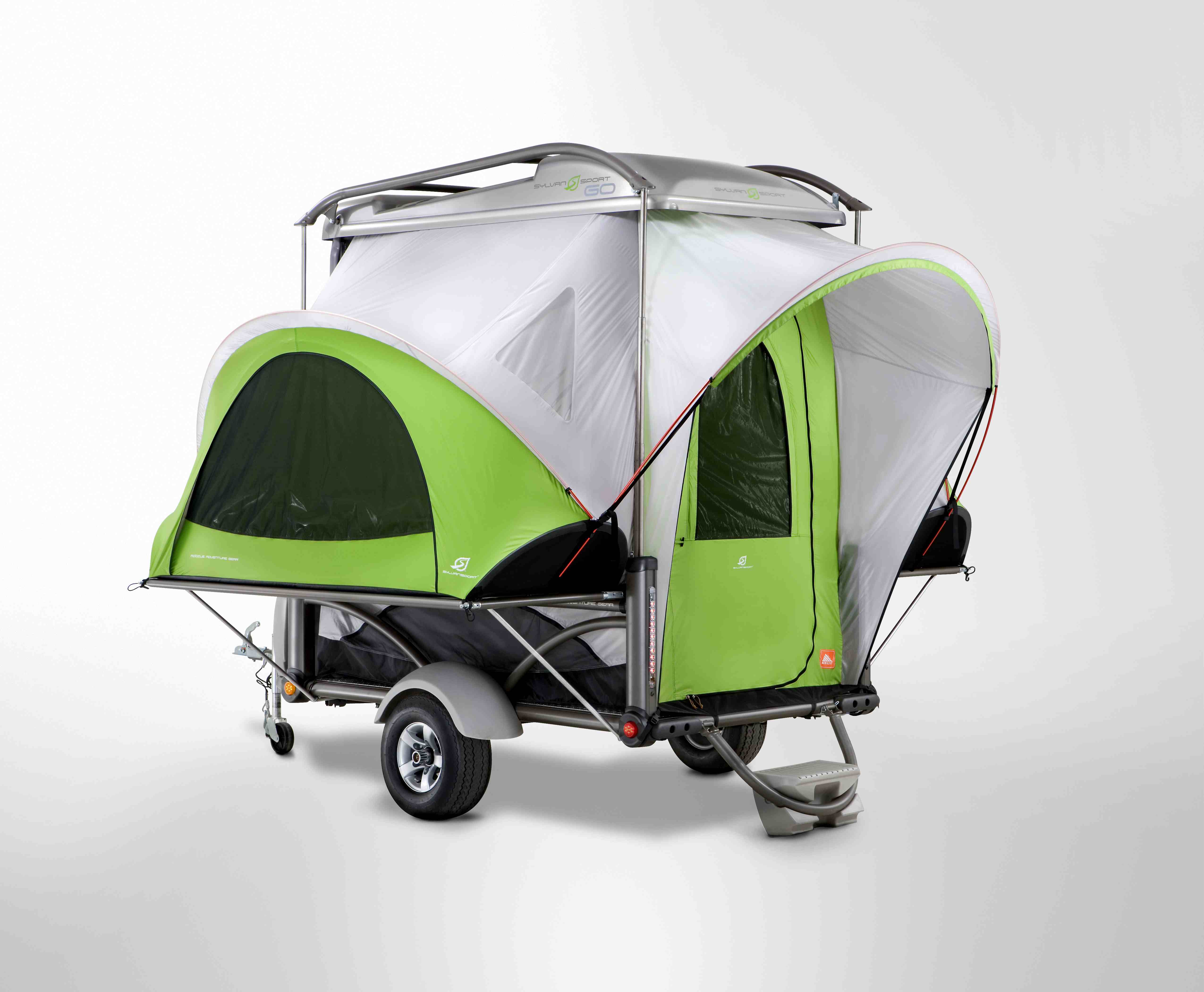 Premier mobile adventure gear manufacturer, SylvanSport, has appointed Backbone Media to manage its public relations. Backbone will handle all media communications and consult on brand strategy promoting the revolutionary GO camping and multi-sport travel trailer.
"Backbone Media is the top communications firm in the outdoor industry and they came highly recommended," says SylvanSport Director of Marketing, Kyle Mundt. "Backbone Media has an all-star client list and they understand our brand and audience. SylvanSport is excited about this partnership and believe Backbone Media will be an integral part of our team, to help gain the exposure we need for continued success."
The GO was designed from the frame out to be a one-of-a-kind mobile adventure trailer that's as versatile as a Swiss Army knife. It's lightweight and easy to manage in the parking lot, garage or on the road. Ultra-light and weighing in at just 840 lbs, the GO can be pulled by even the smallest of cars. GO can carry up to a dozen bikes, kayaks or any combination thereof. GO is much more than a pop-up camper, it is an American made, gear-hauling, hyper-engineered, fully tig-welded piece of Mobile Adventure Gear.
"SylvanSport has created a compact mobile adventure trailer that fits the needs of every outdoor enthusiast that loves to travel," explains Backbone partner Penn Newhard. "They are an American made brand with a unique product and actively engaged community of owners ready to spread the word about their GO. They are poised for success and we are excited to work alongside them."
About SylvanSport
Founded in 2004 by veteran Outdoor Industry executive and entrepreneur Thomas Dempsey, SylvanSport designs, manufactures and distributes "Mobile Adventure Gear" from its headquarters in Transylvania County, North Carolina. The company is committed to developing smart, efficient, visionary products that encourage responsible and respectful enjoyment of the outdoors. For more information on SylvanSport and our products please visit www.sylvansport.com.