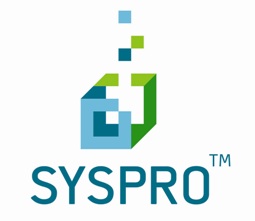 COSTA MESA, Calif. – October 6, 2009 -- SYSPRO, a provider of visionary
ERP Software
for the manufacturing pragmatist, today announced that SYSPRO customer, STM Group, is in the process of further expansion of its SYSPRO ERP (Enterprise Resource Planning) implementation. STM Group, headquartered in Irvine, Calif., is a leading provider of high-performance, standards-based satellite networks and cellular systems and services for mobile and fixed-line IP-based telephone, data and multimedia applications used by enterprises, governments, telecommunication providers and system integrators.
According to Tony Naff, STM Vice President of Finance, during the fourteen months of SYSPRO ERP software utilization at STM headquarters, the company has been impressed with the software's functionality, user-friendliness and stability. STM wants to further integrate operations for added efficiencies and greater management control in additional affiliated companies located abroad.
STM Group headquarters went "live" with its SYSPRO software implementation in July, 2008 in its companies based in California and United Arab Emerites. The company had been utilizing a UNIX-based software solution; however, due to the antiquated nature of the software and the Group's growing diversity and complexity, the decision was made to seek a new software solution, one with a successful history of global implementations. Says Naff, "We wanted a product we could give to our affiliates in all parts of the world. Our United Arab Emirates unit also investigated the SYSPRO product and found it to their liking, as well."
Naff explains that the thoroughness of the SYSPRO installation documentation, STARS (Structured Technique to Achieve a Rapid Solution), even enabled STM to self-implement the SYSPRO software with minimal SYSPRO support.
As STM global units become operational on SYSPRO, the software will reside on hardware in the US with the global affiliates having access via a VPN (Virtual Private Network).
SYSPRO's more thoughtful approach to adopting new technology, such as web services and
SOA
platforms, also reflects the desires of its buyers who are driven by business needs and not by the latest headlines. This exemplifies SYSPRO's ongoing strategy of helping to simplify the success of its customers. SYSPRO calls its buyer landscape "PragmaVision,"™ consisting of pragmatic, visionary
ERP
executives that are driven by a desire for smart, but aggressive market growth.

About STM Group
STM Group is a global provider of satellite and cellular wireless network systems and services for mobile and fixed IP-based telephony, data and multimedia applications. With its SatLink® product line, the Company is a leader in research, development and manufacturing of MF-TDMA, bandwidth-on-demand solutions with certified compliance to international standards. STM's services include custom network design, turnkey deployments, and operations management. STM, SuperPico and SatLink are trademarks of STM. For more information, please visit
www.stmi.com
.

About SYSPRO
Since its inception in 1978, SYSPRO has been delivering state-of-the-art business solutions to some of the world's leading companies. As a global leader in the production of world-class ERP software, the company now caters to the specialized needs of 14,000 licensed companies in more than 60 countries worldwide. SYSPRO is marketed globally through regional territory distribution centers and a global reseller network in the US, Canada, Africa, Asia Pacific, Australia and the UK.
SYSPRO is a fully integrated business software solution that provides complete control over the planning and management of all facets of business including accounting, manufacturing and distribution operations in a variety of industries.
For additional information on SYSPRO, call
Stanley Goodrich
at 714/437-1000 or visit
www.syspro.com
All company names and products mentioned in this release are trademarks or registered trademarks of their respective holders.