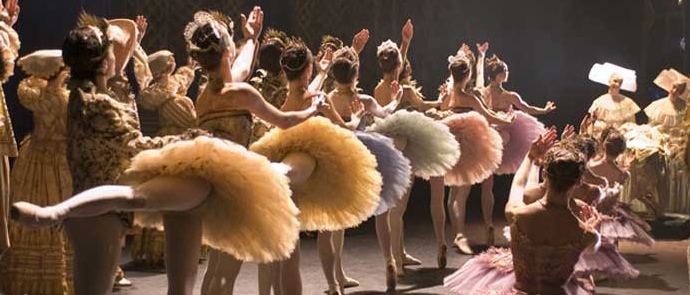 Palo Alto - El mundialmente reconocido English National Ballet está invitando a diseñadores e ilustradores a crear la identidad visual de "My First Sleeping Beauty", la primera en una serie de ballets para niños.

Los participantes deberán presentar sus propuestas antes del 31 de Agosto del 2011. Algunos de los requisitos incluye inspirarse en los personajes de 'Sleeping Beauty' y hacer referencia al ballet. A través de esta oportunidad, los diseñadores e ilustradores podrán mostrar lo mejor de sus aptitudes y ganar la atención de miles de niños de todo el mundo.

El artista creador del diseño seleccionado será invitado, junto con un acompañante, al estreno mundial de "My First Sleeping Beauty" en el London Peacock Theater en Abril del 2012. También, recibirá $2.000 USD por su diseño, la oportunidad de diseñar la identidad visual de la serie "My First", además de publicidad a nivel internacional.

Acerca de English National Ballet
English National Ballet es una compañía de ballet fundada por Alicia Markova y Antón Dolin, reconocida con este nombre a partir de 1989. Es una de las tres compañías más reconocidas en Gran Bretaña y se le reconoce por conservar el lenguaje y la tradición de la danza clásica y neoclásica.

Esta compañía es una de las primeras que realiza giras por Europa, giras internacionales y eventos especiales. La compañía emplea aproximadamente 65 bailarines y una orquesta sinfónica. Además cuenta con una escuela asociada, la cual es co-dependiente de la compañía de baile, English National Ballet School.

Acerca de Talenthouse
Talenthouse es la plataforma líder de actividad y participación en los medios sociales la cual provee oportunidades únicas a la comunidad creativa. Atraídos por el potencial de poder descubrir, colaborar y asesorar el talento emergente, reconocidos iconos de la industria y marcas a nivel mundial se asocian con Talenthouse con el fin de organizar proyectos e iniciativas conocidos como `Creative Invites.' Artistas y marcas eligen a Talenthouse como medio para interactuar con su audiencia, por ser éste un espacio relevante, enfocado y confiable.

Hasta el momento Talenthouse ha lanzado más de 150 Creative Invites con reconocidas marcas e iconos del entretenimiento tales como Paul McCartney, Rod Stewart, Nokia, Adidas, Dolce & Gabbana, Paul Oakenfold, Sequoia Capital, Rihanna, Naomi Campbell, Prismacolor, Glamour Magazine, Island Def Jam, JPG Magazine, Maroon 5, Gavin Bond, The Stan Lee Foundation, Todd McFarlane, Sander van Doorn, Rusko, Andy Moor, Kelly Cutrone, Ryan Leslie, Taio Cruz, Anne Klein y Florence + the Machine, Queen, deadmau5 y Brett Ratner.