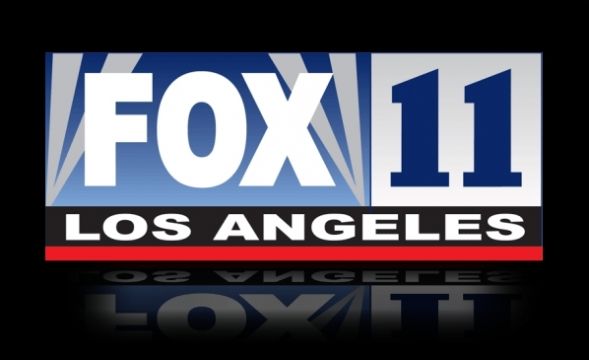 Fox News Midday Sunday, with news anchor Tony Valdez

Fox News Midday Sunday, with news anchor Tony Valdez
Encino, CA – Just in the nick of time of this year's tax filing deadline of Tuesday, April 17, Tax Resolution Services' founder and CEO Michael Rozbruch made a special, 30-minute-long appearance on Fox News Midday Sunday, with news anchor Tony Valdez, to discuss this year's tax issues, dole out a plethora of useful tips, and share how TRS helps taxpayers deal with the IRS and solve their tax problems. Rozbruch shared on topics that benefit all taxpayers, including why people should file and pay as much as they possibly can, even if they don't have all the money they owe; why he never brings a client to an IRS audit interview; why it's usually better to use a legitimate tax professional as opposed to a computer software program; and how TRS's business model allows them to be successful and offer a legitimate service to the public.
"I've appeared on Tony's show before, and enjoyed it because it's such a good opportunity to use as a platform to educate the public about current trends in the tax industry and to let people know what we do at TRS," said Rozbruch. "It can be a little tricky sometimes, finding time this time of year to do this type of thing, but it's always well worth it."
Although appearing as a guest on the show is a way to inform people about Tax Resolution Services, it also serves as a venue for Rozbruch to educate the general public about their rights as taxpayers. Informing people about their rights is a core principle to Rozbruch's philosophy as a member of the tax industry. For example, during the show, he shared that "let's say you prepared your return…and at the end you find out that you owe five, six, seven thousand dollars or a lot more, but you don't have the money to pay. The best thing you can do is file the return, get a money order or personal check for as much as you can afford to pay; even if that's five or ten dollars" because you can avoid a late filing fee (which can be as much as 25%) and show the IRS that you're not avoiding them and you're doing the best you can.
Now, with the April 17 filing deadline literally just around the corner, these tips are increasingly valuable. You can view video bites from the broadcast on YouTube at http://www.youtube.com/taxresolution.
Rozbruch welcomes those under audit to contact Tax Resolution Services via phone at 866-477-7762 or online at www.taxresolution.com for a free no obligation consultation.

Tax Resolution Services, Co., is dedicated to providing affordable solutions to businesses and individuals alike who find themselves in trouble with the IRS. Their tax attorneys, CPAs, and tax relief professionals have successfully resolved thousands of cases since 1998 and are committed to making sure our clients' experiences exceed their expectations. For more information or to receive a FREE tax relief consultation, visit www.TaxResolution.com or call 888-851-5894.