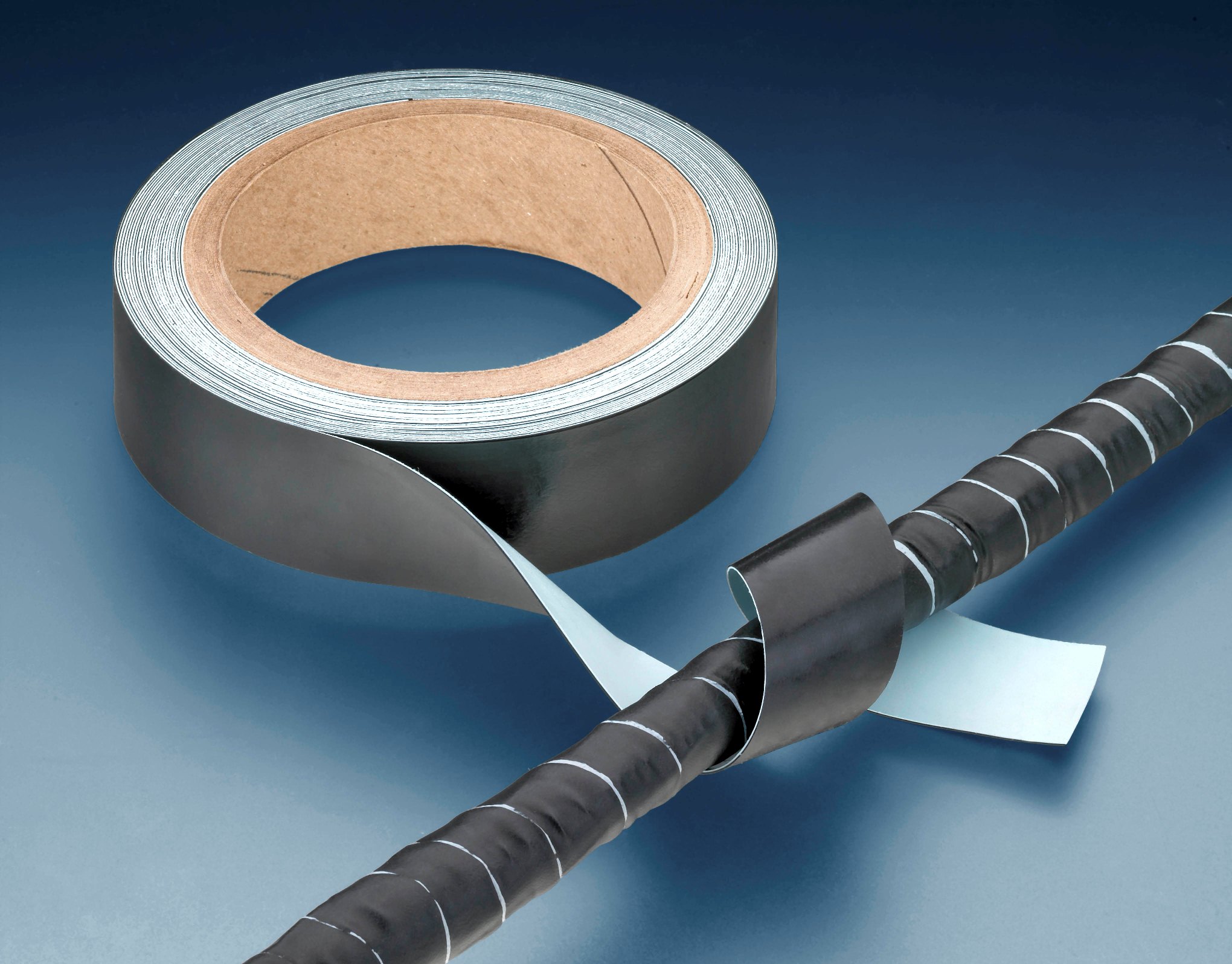 HARRISBURG, Pa. – TE Connectivity announces the new RT-555 High Temperature Heat Shrink Tape for commercial aerospace, military and offshore drilling applications. The bi-layer, side-entry, heat-recoverable sealing product shrinks a predetermined percentage upon the application of heat in excess of 220 °C (428 °F). Suitable for use in wire harness systems requiring aggressive fluid and high temperature resistance, the two-layer tape is designed to withstand the extremely high temperatures generally associated with aircraft engines.
Designed to be installed on mounted harnesses, the shrink tape saves time in disconnecting and testing, and cost. "This ultra-thin RT-555 High Temperature Heat Shrink Tape is a great way to extend service life and save money on critical wiring systems that take abuse in hot zones of aircraft or high vibration areas that are exposed to aggressive fuels, fluids and solvents," said John Kuster, product manager, Aerospace, Defense & Marine, TE Connectivity. "Maintenance and repair depots now have a product that can meet the demands of the industry for cost savings and service life extension."
For more information on TE's RT-555 High Temperature Heat Shrink Tape, contact the Product Information Center at 1-800-522-6752 or visit www.te.com/adm.
TE Connectivity and TE connectivity (logo) are trademarks of the TE Connectivity Ltd. family of companies.