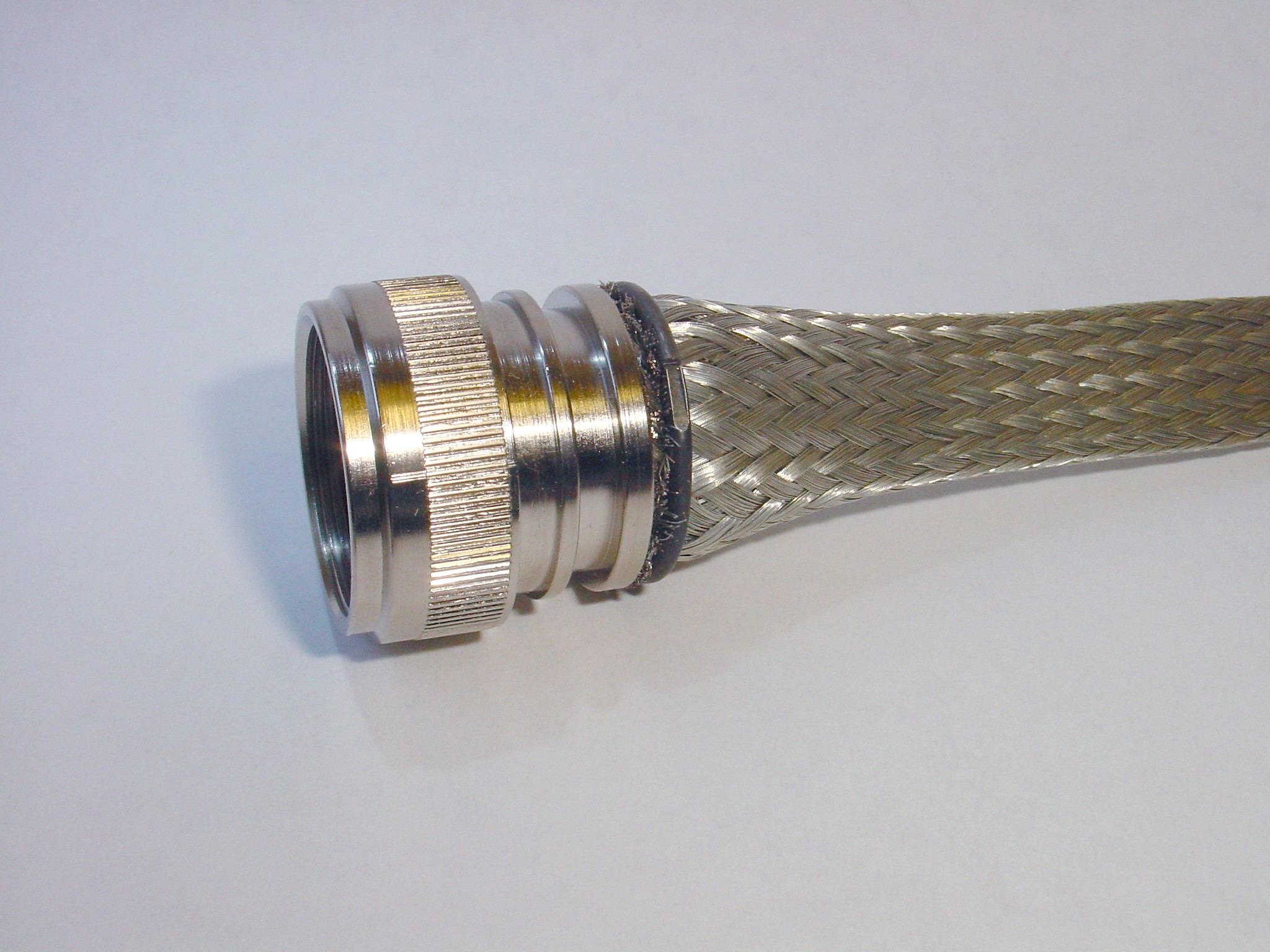 (LONDON) A new addition to the Tinel-Lock screen termination system simplifies field and factory repairs by eliminating the need for cutting tools and allowing the ring to be removed with pliers. Using a two-piece ring, the side-entry Tinel-Lock ring allows easy changes to accommodate unanticipated changes to the cable, wiring, or screening without the need to de-pin the connector. Versions are available to terminate single- and double-screened configurations.
The Tinel-Lock termination system permits simple, cost-effective termination of cable shielding to a wide variety of military specification circular connectors with simple tooling. The system consists of two elements: a Tinel-Lock ring and a spin coupling adapter. The ring is made from a special shape memory metal, which shrinks by 6% when heated, to permanently attach the cable shield to the adapter body. The resulting 360-degree termination has been successfully tested in severe military environments to withstand shock, vibration, temperature cycling, and corrosion.
The side-entry ring with its double grip hermaphroditic clip design gives easy installation and achieves less than 1 milliohm resistance across the cable screen termination.
For more information on TE's screen termination system, contact the Product Information Center at (800) 522-6752. Follow us on Twitter for all the latest product news
@TEConnectivity
.
TE Connectivity, TE Connectivity (logo) and TE (logo) are trademarks. Other logos, product and/or Company names might be trademarks of their respective owners