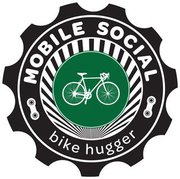 Los Angeles - Urban transport specialist, Tern, will celebrate its Interbike debut with a sponsorship of the sixth annual Mobile Social group ride. This hyper-connected cavalcade blends social technology with good old fashioned chit-chat.
The ride will depart from the Sands Convention Center at 6:30 p.m., on September 15 (night two of Interbike), and finish at the corner of Fremont and Las Vegas Boulevard. Registration begins at 6:00 p.m. outside the Sand's main entrance.
Popular website BikeHugger.com spearheads the Mobile Social rides in an effort to blend bikes, technology, and culture under the neon glow of a Las Vegas summer night. Riders typically include tech heads, bike geeks, Twitterati, cycling industry heads, and beer enthusiasts. Even Las Vegas locals usually turn up.
New Belgium Brewing has sponsored the Mobile Social's first-ever block party, offering drink specials for riders from 7 to 10 p.m. and free drink coins will be given to the first 250 registered riders. Find detailed Mobile Social information on www.BikeHugger.com and visit Tern Bicycles in booth D2009 and at www.TernBicycles.com.
RSVP for the Mobile Social on
Facebook
.
###
About Tern Bicycles
Tern is dedicated to sustainable transportation. It designs and manufactures bicycles for urban transport with a focus on portability and utility. Tern donates at least 1% of net profits every year to social and environmental causes.
Press contact:
North America ?
Craig Randall?
Verde PR & Consulting
Email: craig@verdepr.com?
Tel: +1-303-955-2357