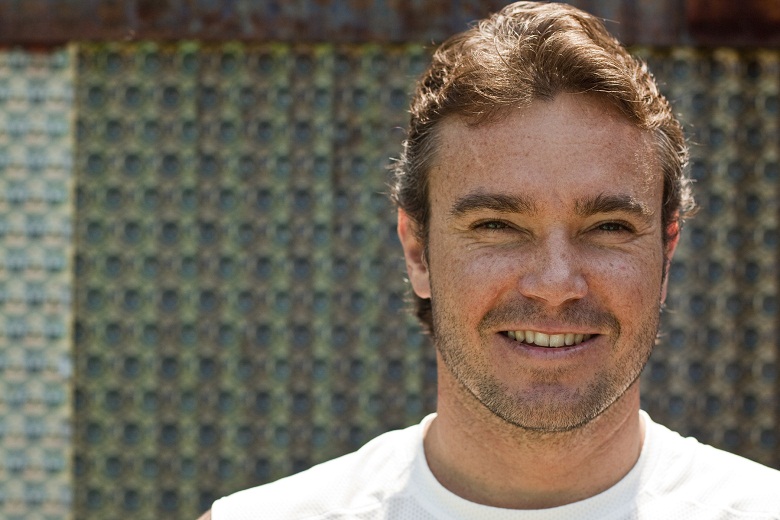 Goleta, CA (July 25, 2012) – Since its inception along the banks of the Colorado River in 1984, the Teva® (a division of Deckers Outdoor Corporation NASDAQGS: DECK) brand continues to be driven by its passion for water. This commitment strengthens as professional surfer and guide, Jamie Sterling, and professional stand-up paddleboarder, Tucker Ingalls, join the
Teva athlete team
roster. In celebration of the waterman spirit, Sterling and Ingalls will paddle the legendary Molokai-2-Oahu paddleboard race in Hawaii as a team this weekend.
Being in the water is second nature to big wave surfer Jamie Sterling. Growing up on the North Shore, he was surfing in contests before the age of five and continues to be driven by what he calls "the endless winter"—a mission to travel, predict and ride the world's biggest waves. Jamie has towed in on every outer reef on the North Shore and taken on legendary surf at Cortez Bank, Jaws, Mavericks, Dungeons, as well as the "Chilean Monsters" El Buey and El Bajo. Today, in between his own travels and surf sessions, Jamie shares his passion and knowledge as a guide to surfers of all ages and abilities.
"I'm very proud to be a part of a team that has so many talented and adventurous athletes," says Jamie Sterling. "The images and lifestyle that Teva embodies mirrors my own lifestyle. I'm looking forward to living out one of my long time career goals of crossing the channel from Molokai to Oahu with Teva and Tucker this week. It's an honor to be partnering with the future of one of SUP's elite watermen."
At 16,
Tucker Ingalls
can already say that he has more than 10 years of experience in the water. First introduced to surfing by his father at the age of three, Tucker realized early on that he had a strong passion for the ocean and knew he wanted to pursue his dream of becoming a professional athlete. As his surfing progressed, Tucker was introduced to the world of stand-up paddleboarding where his journey towards fulfilling that dream became a reality. At 10, Tucker competed in his first stand-up paddleboard event and now travels and competes internationally.
"Being a fifth generation Santa Barbaran, I'm super excited to join a brand based right in my backyard. When I first went in and met the team, I knew this was a good fit for me," says Tucker Ingalls. "I'm beyond excited for my journey ahead starting with my first Molokai-2-Oahu race this week. I've been physically training hard (surfing, paddling, running the beach, canoe surfing) but also listening. Everyone has his/her own style on the board but I've found that I can take a little bit from each person and really perfect my own."
Founded in 1997, the 16th annual Molokai-2-Oahu race will take place this coming Sunday, July 29th, 2012. In honor to the watermen before them and in celebration of their own passion for life on the water, Jamie and Tucker will join together as a team to attempt to cross the 32 miles of treacherous open ocean known as the Ka'iwi (kah-EE-vee) Channel, or the Channel Of Bones, from Kaluakoi Beach on the north shore of Molokai to Maunalua Bay on the south shore of Oahu. For more information visit:
www.molokai2oahu.com
.
About Teva
Born on the Colorado River in 1984, Teva's connection to water is manifested in the products it makes and its support of clean water. In partnership with the Waterkeeper Alliance, Surfrider Foundation, and Ocean Conservancy, Teva's "A Pair for a Foot" campaign will clean a linear foot of global waterways for every pair of shoes sold.
www.teva.com