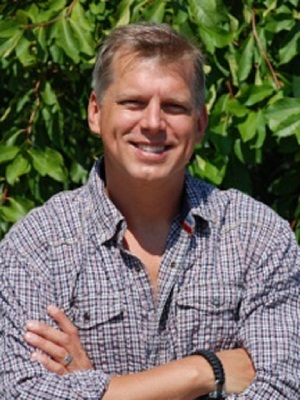 10.02.2012– (Goleta, CA) – Joel Heath, president of outdoor footwear brand
Teva®
(a division of Deckers Outdoor Corporation, NASDAQGS: DECK), announced today the appointment of Jonas Brickus as Global Creative Director and the promotion of Erika Brakken to Global Marketing Director. In their new roles, Brickus will lead product design and brand creative while Brakken will lead the brand's marketing strategy and activation.
Brickus, who brings 22 years of design and brand innovation experience, comes to Teva from IDEO where he led a diverse portfolio of strategic design initiatives for brands such as Converse, Coca-Cola, BMW, Yamaha, Nike, Quiksilver, Polaroid, and others. Prior to IDEO, Brickus was a Managing Director for global innovation consultancies Continuum and HLB.
"Teva is a brand with a truly authentic and distinct heritage in active outdoor life. I couldn't be more excited about joining this pioneering brand and amazing team," says Brickus.
At Teva, Brickus will oversee a product and creative team for the shoe brand that includes another addition to the Teva Tribe, Steve Hoskins, Senior Graphic Designer. Hoskins was hired in August 2012 and joins Teva from Nemo Design of Portland, Oregon, where he was the Art Director.
Also on the Teva marketing team, Erika Brakken was promoted from Senior Go-To-Market Manager to Global Marketing Director. Brakken joined Teva in December, 2011 and came with more than 12 years of brand marketing experience with established consumer brands including adidas, Yakima, Vans and Red Bull. Brakken will now oversee all aspects of Teva's marketing, including advertising, digital, retail, PR, events and sports marketing. This team includes another new hire, Seth Pulford as Sports Marketing Manager. Pulford, formally the Global Marketing Manager for Globe, will strengthen and define strategy for
Teva's sponsored athlete roster
while engaging with the next generation of Teva enthusiast.
"I am excited about the intellectual power that this consolidated unit will contribute to Teva's future by influencing the design philosophy and language and reflecting it throughout our marketing." said Heath. "This will allow the product and marketing teams to focus on their core competencies and elevate the entire brand."