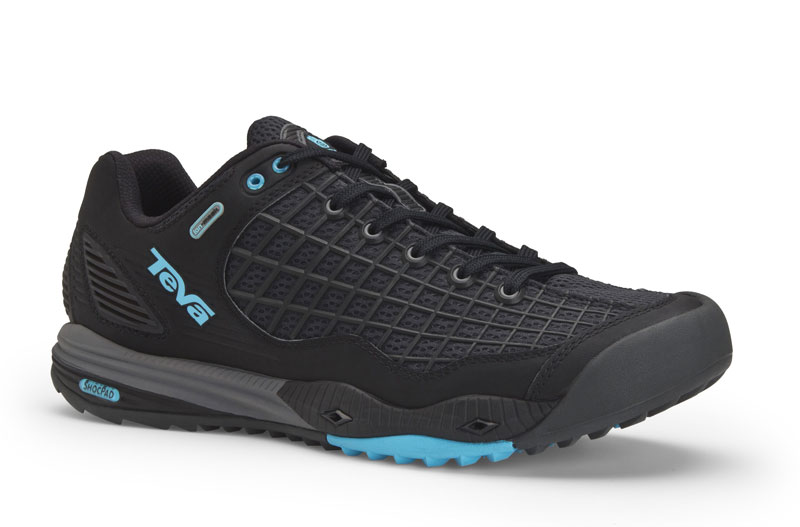 (Goleta, Calif.)- The spring 2012 collection from Tevar (a division of Deckers Outdoor Corporation NSDAQGS: DECK) acknowledges the evolution of the "outdoors" to "action outdoors". As a result, more than half of Teva's spring 2012 collection is comprised of new styles that appeal to active and adventurous consumers while staying true to Teva's commitment to water, which continues to define the brand's DNA.
One new style is the ReForge ion-maskT, the next evolution of the classic hiker. The moment you exit a watery environment, water drains through the midsole's Drain FrameT channels and the ion-mask-treated upper shrugs off water droplets. Unlike membrane waterproofing technologies, ion-mask T is not a physical barrier to water, rather, it is an invisible nano-coating that makes the fabric totally hydrophobic. Being only nanometers thin, ion-maskT does not add any weight and does not wash out or wear off with use.
The ReForge ion-maskT has a Spider Rubber 365 outsole that grips in all environments and an heel stabilizer to keep you centered and in control.
"One of Teva's goals is to make outdoor adventures more accessible and appealing to more people and technologies like ion-maskT and JStep makes it easier and more fun to play in and around water," says Chris Hillyer, Teva's technical product line manager.
The ReForge ion-maskT belongs to Teva's Mainline Collection, which caters to traditional outdoor enthusiasts who hike, kayak, camp, climb and raft with versatile styles that perform in all environments. This men's-only style will be available on
www.teva.com
and at retail starting January 15, 2012 and will have an MSRP of $130.