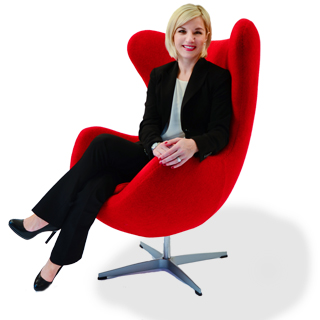 Seattle, Wash. – April 30, 2012 – The Fearey Group, one of the leading independent public relations and public affairs firms in the Pacific Northwest, today announced it has hired Colleen Quinn as an Account Supervisor out of their Seattle-based office.
The Fearey Group specializes in managing communications programs and developing campaigns for businesses and well-respected organizations based in the Pacific Northwest.
Quinn comes to The Fearey Group from the Broadcast Team at Waggener Edstrom where she provided strategic counsel for all broadcast related PR efforts for Microsoft. Her background includes more than 10 years of experience in managing media relations for various companies such as, HP (consumer desktops/monitors and commercial printers), Nintendo of America, and Nordstrom, Inc.
"Our clients depend on The Fearey Group for our innovative, comprehensive approach to public relations, and Colleen is a brilliant addition to our team," said Pat Fearey, the founder and CEO of The Fearey Group. "Her broadcast media background brings an essential element to our firm."
In her work preparing clients for consumer events and media opportunities, Quinn has developed expertise at all levels of interaction with industry influencers. Most recently she planned, developed and executed efforts for Microsoft's company-wide Holiday 2011 satellite media tour, including securing Alison Sweeney, host of NBC's The Biggest Loser, to serve as the official spokeswoman. Quinn also coordinated placement for a live segment on FOX & Friends on behalf of Columbia Sportswear. Prior to that, she worked in corporate communications at Nordstrom where she was responsible for real estate announcements, new store openings and customer-facing communications.
"The Fearey Group has a longstanding reputation for achieving stellar results here in the Northwest." said Quinn. "I'm excited to be a part of The Fearey Group team."
Quinn graduated from Washington State University with a bachelor's degree in communications and a minor in psychology.
About The Fearey Group
The Fearey Group is one of the leading independent public relations and public affairs firms in the Pacific Northwest. Now in its fourth decade, the full-service agency has provided communications services for some of the region's leading public, private and non-profit organizations and has strong practices in the areas of healthcare, biotechnology, real estate and land use, finance, transportation, nonprofit, consumer marketing and crisis communications. The Fearey Group is now leading its industry in the area of corporate storytelling and is pioneering new forms of social media journalism. The firm is also a founding member of the Public Relations Global Network, an international organization of leading independent, owner-operated public relations agencies.