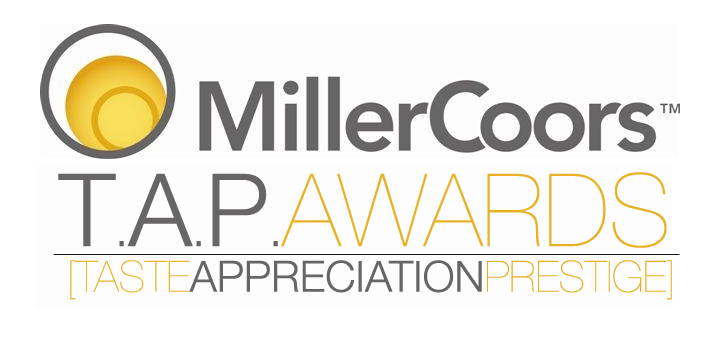 MillerCoors presents the 2nd Annual T.A.P. Awards
Introducing a Signature MillerCoors "Everyday | Every Way" Experience
Atlanta (Pitchengine.com) October 2011 - MillerCoors proudly announces the Second Annual MillerCoors T.A.P. Awards. The MillerCoors T.A.P. Awards was created on the premise of bringing the MillerCoors portfolio of beers, America knows and loves, to life. Incorporating a formal awards presentation honoring the brand's top tier account holders, premium influencers, and Sound of the City award recipients,
the event serves as a platform highlighting mixologist, bartenders, bar staff and influencers.
This year's awards
beneficiary is the Atlanta Urban League Young Professionals. This invitation-only affair will take place on Thursday, October 27, 2011 from 8:00pm -10:30pm.
T.A.P. Award guests will be privy to an evening of "Taste+ Appreciation+ Prestige" as MillerCoors takes their award winning beverages from behind the bar and bring them to life with a signature MillerCoors "Everyday |Every Way" experience, showing how each brand can be infused into each and every special moment with
interactive experiences, brand/exhibitions and multimedia engagement
. This prestigious award and tasting experience will be hosted by Ramona Debreaux (Radio Personality, V-103) and Dennis "Ale Sharpton" Byron Jr. (Beer Connoisseur Magazine). To join in on the conversation the Twitter hashtag for this event is #TAPMillerCoors. For more information visit
www.MillerCoors.com
Media Contact:
The Garner Circle PR
Nicole Garner
pr@TheGarnerCircle.com
-or-
Daniel Dickey
daniel@TheGarnerCircle.com
T: @TheGarnerCircle
The MillerCoors Portfolio of Brands and their signature on-site experiences at this year's T.A.P. Awards:


[MillerCoors for every day of the week]

S/M - Experience the Miller Lite "Fan Up" Lounge. Try your hand at the Miller Lite home drafts, watch the 2011 Falcon's Highlights, and compete to win prizes if you consider yourself the ultimate Falcons Fan

T- Continue your week by stopping in Blue Moon "Date Night" Suite.Get in the "mix' with your partner or your friends and concoct the ultimate Blue Moon signature beer cocktails with our chief mixologist guiding you along the way

W- As the week reaches its halfway point, guys grab your buddies and head over to our Coors Light "Super Cold" Ice Lounge. After a long days work, loosen up your tie and experience a nice cold one. Let Coposhi's men's boutique and menswear architect Brian Short show you how to go from Cold to Super Cold with your look while you "chill" out ...grown man style

TH - With the weekend on the horizon, let Chef Jason Ellis and the Social Cravings team show you how to host the ultimate Dinner Party in the Peroni Interactive Kitchen. Uniquely incorporating MillerCoors products into your favorite recipes, leave this event knowing how to make your home entertaining experience the talk of all of your friends.

F - Cheers to the Weekend, ladies grab your girls and head over to the Berry Weiss Beauty Suite. Experience the sweeter side of beer, partake in beauty services provided by GlamBar Salon, and indulge in girl talk (no boys allowed).

S - End you week at the MillerCoors center stage. Toast the 2011 T.A.P. Award Recipients, applaud this year's beneficiary - the Atlanta Urban League of Young Professionals, capture the moment in time by stepping into the OMG booth for your custom photo and more.
The 2011 MillerCoors T.A.P Award Categories:
1. MillerCoors T.A.P Award - Platinum Seller of the Year- AG Entertainment
2. MillerCoors T.A.P Award - Sports Bar of the Year - Dugan's
3. MillerCoors T.A.P Award - Restaurant/Lounge of the Year - Do Restaurant
4. MillerCoors T.A.P Award - Co-Promoter of the Year - Botchey & Certified Ent
5. MillerCoors T.A.P Award - Co-Promoter of the Year - Traxx Girls
6. MillerCoors T.A.P Award - For Raising the Bar - The Four Corner Circle, LLC
7. MillerCoors T.A.P Award - Premium Infuencer of the Year - Terri J. Vaughn (actress)
8. MillerCoors T.A.P. Award - Sound of the City - Verse Simmonds (Konvict/ Universal)
9. MillerCoors T.A.P. Award - Business Visionary of the Year - Chef Jason Ellis
MillerCoors Great Beer Greater Responsibility - MillerCoors believes Alcohol Responsibility is essential to our sustainability as a company because of government regulation, societal expectation, and our own determination to grow our business the right way.
For more information logon to www.greatbeergreatresponsibility.com