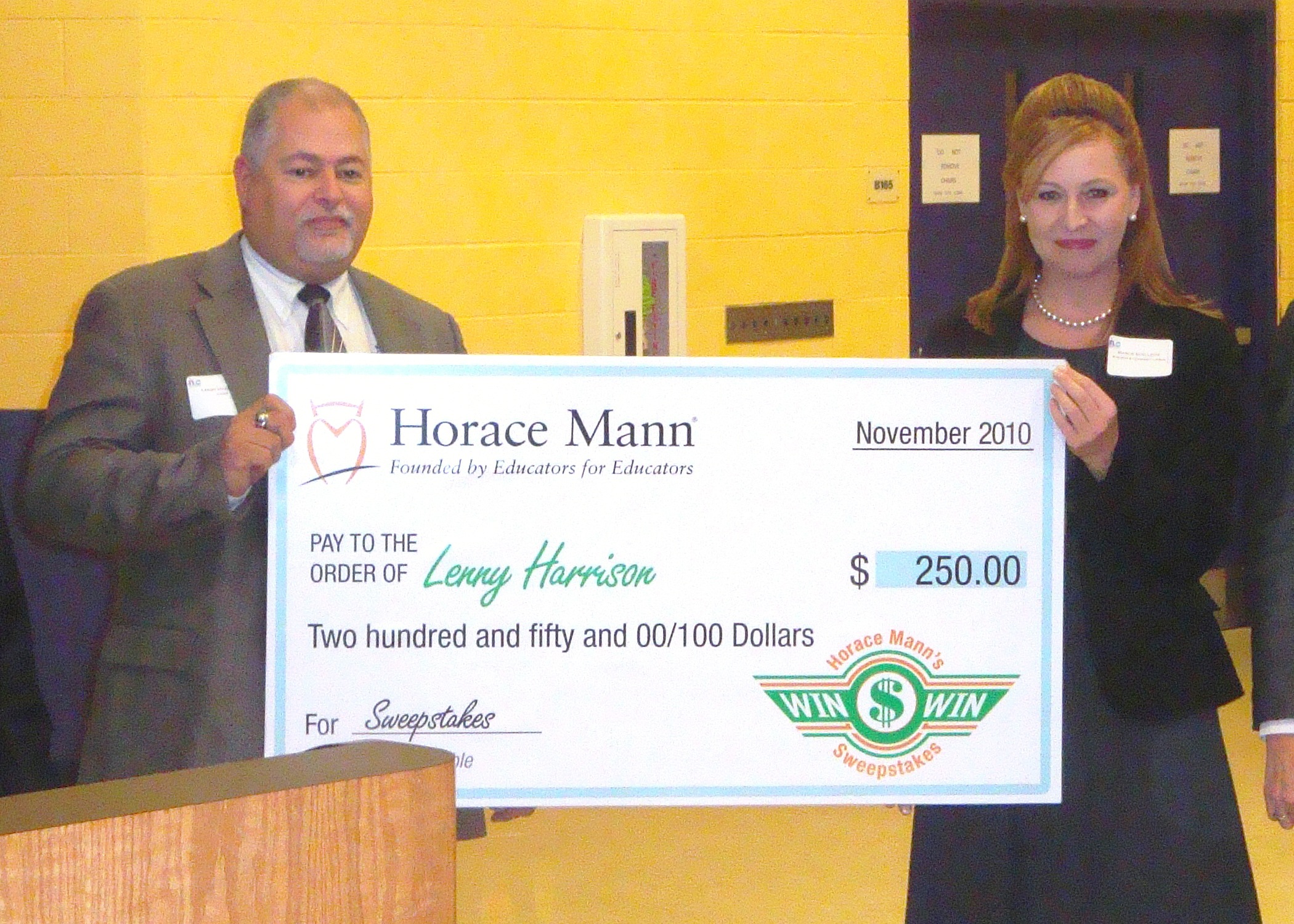 Nashua, N.H. - Lenny Harrison, a computer-assisted design teacher at the Nashua Technology Center, is a winner and so is the school.

Harrison claimed a $250 prize, plus another $250 to donate to the center. The money comes from The Horace Mann Companies as part of its "Win $ Win" Sweepstakes.

Horace Mann insurance agent Tom Davis presented the surprise prize on Nov. 10 at the 2010 Annual Kick-Off Dinner for the center's Career and Technical Education Advisory Group. The dinner was held at Nashua High School North.

Educators and other school employees across most of the United States can enter the "Win $ Win" Sweepstakes before or on Nov. 10, 2010. The sweepstakes award 81 prizes/donations totaling $78,000, with drawings held at scheduled dates in August, September, October and November 2010. The award amounts range from a grand prize and donation of $10,000 and numerous $2,000, $1,000 and $500 awards. Half of the total award amount is given to the prizewinner, with the other half donated in the winner's name to one or more not-for-profit, education-related organizations as defined in the official rules.

About Horace Mann
Horace Mann (Horace Mann Educators Corp. (NYSE: HMN) is the largest national multiline insurance company focusing on educators' financial needs. Horace Mann provides auto and homeowners insurance, retirement annuities, life insurance and other financial solutions. "Founded by Educators for Educators" in 1945, the company is headquartered in Springfield, Ill. For more information about the company, visit www.horacemann.com.