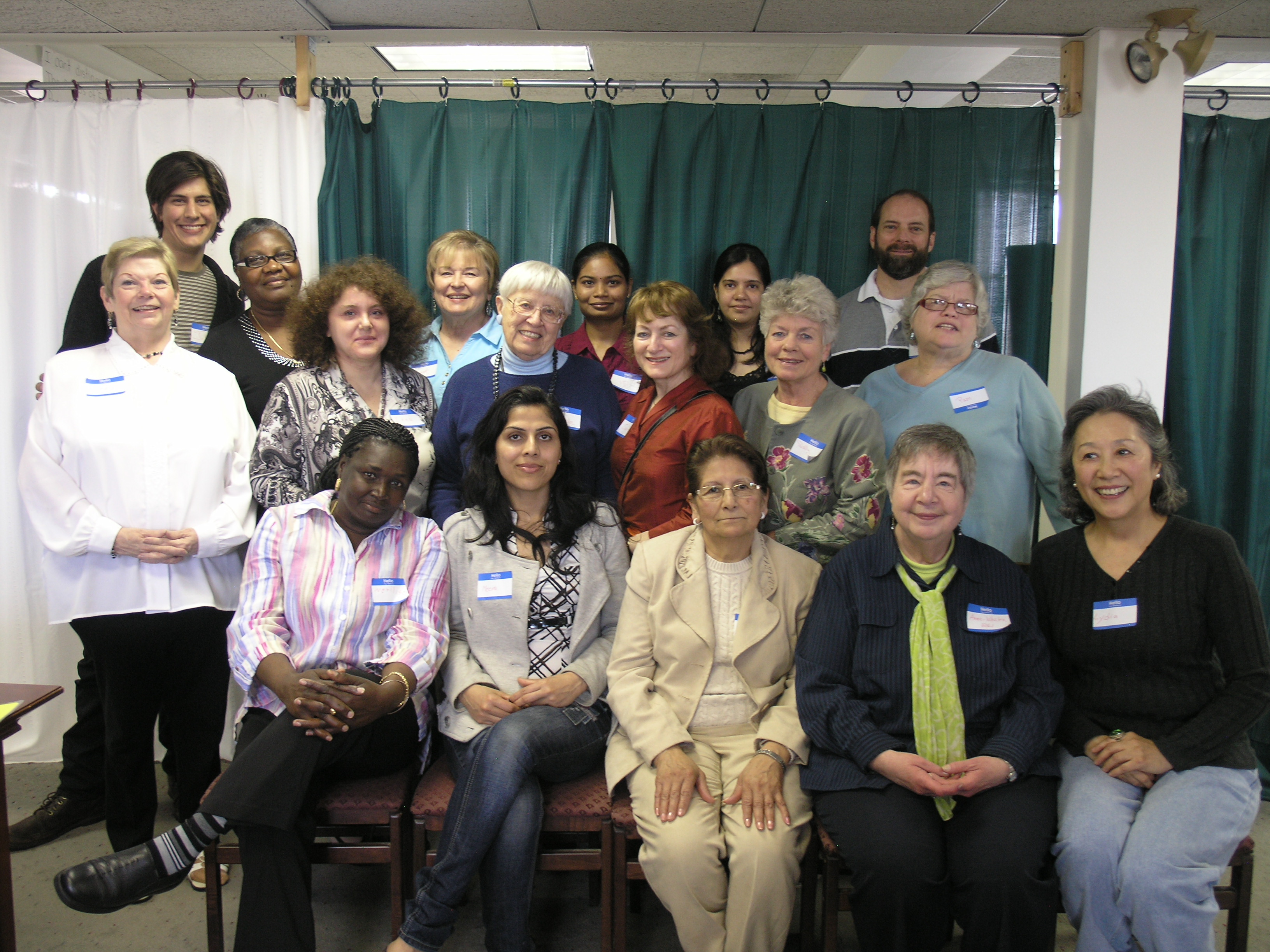 MALDEN, Mass, May 23, 2011 / A group of dedicated volunteers were honored for their commitment to helping immigrants and refugees attain their dreams at The Immigrant Learning Center on May 20, 2011. Under the direction of Learning Center staff, these volunteers spend three or more hours every week helping foreign-born adults learn English reading, writing, grammar and conversation skills and help them prepare for U.S. citizenship exams. They work with both currently-enrolled students and those waiting to be enrolled who would not otherwise receive assistance.

Some of the volunteers are immigrants themselves who honed their English skills through taking classes at The Immigrant Learning Center. The students speak 36 different native languages from Arabic to Korean to Spanish. The volunteers not only get the satisfaction of helping their students attain goals such as getting a job, entering college, becoming a citizen or starting a business, they learn some of the student's language and culture in the process. This kind of learning exchange helps to create an environment of cultural and linguistic appreciation in our communities. New volunteers are always welcomed. For more information about the volunteer program, contact Holly Jones at 781-332-9777.

Volunteers in photo
Front row/seated (from left to right)
Nerilise Michel, Meenakshi Arora, Dolores Aguero, Anne Whalen, Ching-Ying (Lydia) Hsieh

Middle row (from left to right)
Norma Staples, Inna Babitskaya, Stavroula (Star) Demitre, Susan Dosick, Sally Cavanaugh, Pam DeGroot

Back row (from left to right)
John Saylor, Claudette Aspilaire, Margaret Drees, Viji Kalyanasundaram, Sangeeta Tiwari, Randy Welch

About The Immigrant Learning Center, Inc.
The Immigrant Learning Center, Inc. (ILC) is a non-profit organization dedicated to helping immigrants and refugees become successful workers, parents and community members. Based in Malden Massachusetts, the Learning Center offers free year-round English classes to adult immigrants and refugees from throughout Greater Boston. The ILC's Public Education Institute supports immigrant integration by educating the public about the positive impact immigrants have on the American economy and communities. For more information visit http://www.ilctr.org.