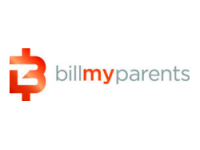 News hit the wire this morning from
BillMyParents, Inc. (OTCBB:BMPI, Twitter: $BMPI)
where the Company reported a significant rise in website traffic over the last three months. Unique visitors have climbed from tens of thousands in Q1 of 2011 to in excess of 600,000 last month. Management attributes that ten-fold increase to their recently-launched multi-platform marketing campaign. The campaign consisted of:
Integrated event branding
Digital ads
BillMyParents' first-ever national television commercial (on ESPN during the first live ESPN broadcast of BMP brand ambassador Rob Dyrdek's Street League Skateboarding Series in May)
Prominent integration into the 4-part hit reality series on MTV "Rob Dyrdek's Fantasy Factory" (BillMyParents was the official currency sponsor)
Mark Sandson, Interim CEO of
BillMyParents
, commented,
"We are about to move to the next phase of this massive marketing push. Our site traffic and card sign-up increases in the last three months provide evidence that we have the right mix of brand awareness and direct response marketing initiatives -- and that they are propelling us forward in the right direction."
According to the Company, additional major marketing programs will be announced in the coming weeks, including focused awareness in the crucial parenting demographic.