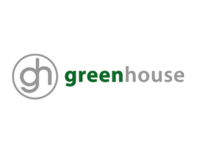 GreenHouse Holdings, Inc. (OTCBB:GRHU, Twitter: $GRHU)
announced that it has been engaged to implement Southern California Edison's (SCE) Automated Demand Response (Auto-DR) program for the City of Carson. Preliminary audits conducted by GreenHouse indicate the city will be eligible for over $70,000 of incentives from SCE to deploy demand response initiatives, dramatically reducing the cost to implement the latest in building automation and energy management solutions. For its part, SCE will benefit by the city's ability to voluntarily reduce electricity consumption by over 300kW during peak demand periods, thus minimizing the need to procure and deliver more expensive electricity.
Russ Earnshaw, President of GreenHouse, stated,
"This is just the first step in proving how effective these programs can be even on a city and state level and not just manufacturing plants. We are grateful that the City of Carson has chosen GreenHouse and look forward to helping them meet their energy saving goals for 2011 and beyond."
Rob Davis, Vice President of Energy Services for GreenHouse, added,
"This will be a great example of how an Auto-DR program, like that of Southern California Edison, can have a real impact in the public sector. This is just one of many energy saving solutions GreenHouse offers that provides persistent and measureable financial benefits for municipalities affected by these tough economic times."