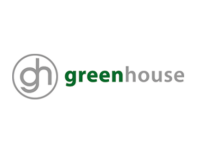 In a showcase of the momentum building behind smart energy solutions,
GreenHouse Holdings, Inc. (OTCBB:GRHU, Twitter: $GRHU)
has been on quite a roll recently announcing new contracts for their Auto Demand Response (Auto-DR) services. In the latest release, GreenHouse disclosed that they have been engaged to implement Southern California Edison's (SCE) Auto-DR program for the Brea location of Beckman Coulter. A wholly-owned subsidiary of Danaher, Beckman Coulter develops, manufactures and markets products that simplify, automate and innovate complex biomedical testing. Beckman has an installed base of more than 275,000 clinical and research systems operating in laboratories around the world.
GreenHouse has identified and will utilize over $175,000 of incentives from SCE, which Beckman Coulter will be eligible for, to implement Demand Response technologies. Once installed and operational, SCE will be able to call upon Beckman Coulter to voluntarily load shed up to 500kW of electricity during peak usage periods.
Rob Davis, Vice President of Energy Services for GreenHouse, commented,
"We see this as a great opportunity to show utilities in other cities around the country, where Beckman Coulter facilities reside, the value of an effective Auto-DR program. This is another example to prove the incremental cost of constructing new power plants is exponentially greater for utilities than simply subsidizing energy saving advancements and demand response initiatives for its customers."
Russ Earnshaw, President of GreenHouse Holdings, added,
"Once again the strong partnerships GreenHouse has developed within the demand response industry have proven out to be an important part of our growth. We have to thank North American Power Partners (NAPP) for teaming with GreenHouse to deliver SCE's program to Beckman Coulter."