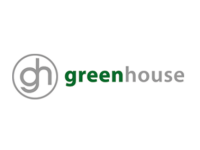 Yesterday,
GreenHouse Holdings, Inc. (OTCBB:GRHU, Twitter: $GRHU)
announced financial results for the first quarter of 2011 (ended March 31, 2011) and provided shareholders with an update on operations.
Financial highlights included:
Revenues of approximately $1,471,000 compared to approximately $1,103,000 for the three months ended March 31, 2010, an increase of 33%.
Gross profit percentage holding consistent at 44% (compared to 49% for 2010 quarter)
Recent operational highlights:
Wholly-owned subsidiary, Life Protection, awarded a $151 million contract for the design, development and construction of the Carlstrom National Security Training Center in Central Florida.
Life Protection signed a $28 million contract to provide sustainable textured coating product to OceanSafe. Delivery is slated for the end of Q3.
Signed partnership with Seychelle Environmental Technologies, Inc. Together, the companies will offer a variety of innovative water filtration and conservation technologies to the Department of Defense.
Executed a letter of intent with Hinds Community College to construct and manage a $2.9 million Anti-Terrorism Tactical Training Center in Jackson, Mississippi.
Commenting on the Company's growth, John Galt, CEO of GreenHouse Holdings, stated,
".These contracts validate GreenHouse's strategic business model of leveraging key political relationships and cost-effective sustainable energy solutions, in order to become a market leader within the government contracting market. We expect to begin ramping our revenues from these projects in the second half of 2011."
Mr. Galt continued,
"We intend to expand operations in our LPI (Life Protection, Inc.) division internationally, to become a one-stop-shop for worldwide, green, government contracting solutions. Management believes that the Middle East and Central America present strong opportunities for our sustainable facilities market, and we will continue to add to our contract pipeline. Based on our relationships with PepsiCo and SoCal Edison, our ADR division is rapidly growing, and we expect to sign additional contracts in the near-term. We are confident that we possess a platform capable of providing sustained operational and financial growth. We remain committed to increasing our revenue while reducing overhead across all business lines, as we strive to achieve our ultimate goals of increased earnings and improved shareholder value."