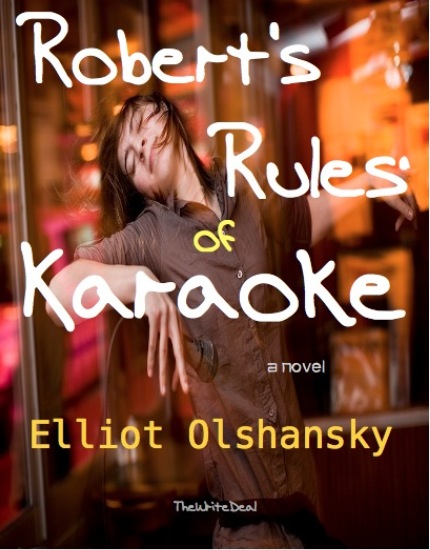 Twenty-something New Yorker Rob Olson wants what any young man would: a great woman who can appreciate, not only his hockey addiction, but his Friday night Karaoke habit. A consummate planner, Rob lives by rules, especially the ones he and his best friend Chuck come up with for their favorite pastime, like "Robert's Rule of Karaoke No. 24: Never take on Freddie Mercury. You and Freddie both lose." But when Rob meets Liz, a free-spirited artist with the self-assurance to stand up to his overbearing mother and to his best friend's naysaying girlfriend Gia, it's the end of his world as he knows it. Whether he'll end up feeling fine is another question altogether.
Elliot Olshansky is a lead writer for NCAA.com and covers the NHL's New York Rangers for The New York Hockey Journal. His sports writing has also appeared in publications including the New York Daily News, the Burlington Free Press and Street & Smith's Sports Business Journal.
Buy your copy of Robert's Rules of Karaoke here: www.thewritedeal.org
A review of the book is available here.
Want add your own Rule of Karaoke to Robert's list? Visit the blog curated by author Elliot Olshansky: robertsrulesofkaraoke.com
SOURCE: THEWRITEDEAL.ORG
About TheWriteDeal: TheWriteDeal is the fastest growing new-generation ebook publisher and retailer. Established in New York City by professional editors and writers, TheWriteDeal markets curated e-books and digital book excerpts, or e-leafs, from original unpublished works. We publish a wide range of genres in both English and Spanish, in all popular e-book formats. TheWriteDeal actively promotes a new literature for the 21st century. We publish exclusively electronically. We present works of any length and at any stage of completion, to be read at leisure or on the go on a reading device or computer. There are no print options.