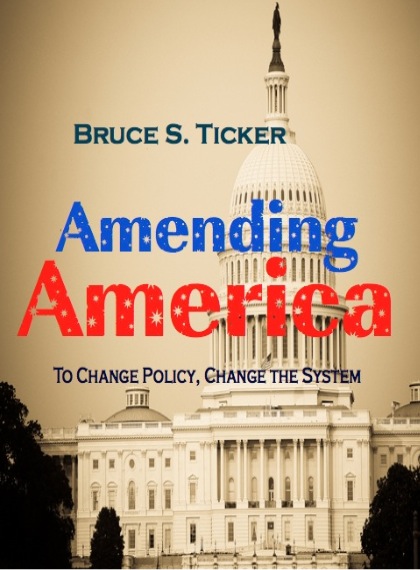 College students threatened with doubled school-loan interest rates can thank a stale, anachronistic political process on Capitol Hill that makes as much sense as the antics on "Seinfeld." In fact, Senate Majority Leader Harry Reid must have modeled his negotiating skills on Seinfeld pal George Costanza when he allowed Republicans to retain their filibuster power, which they abuse at nearly every opportunity, according to the new e-book "Amending America: To Change Policy, Change the System."
This close look at our governing system is the work of Bruce S. Ticker, a former journalist, blogger and Philadelphia city government official, and distributed by the New York-based TheWriteDeal."Amending America" builds a compelling case that the Constitution's rules and other glitches in the system facilitate gridlock in Congress by shortchanging the clout of larger states in the Senate; allowing the two-party system to undermine independent candidates; treating Washington, D.C., residents as second-class citizens; and, of course, depriving Americans of a direct vote for our presidential preference. The book offers recommendations to level the playing field for all 308 million of us.
To contact Bruce S. Ticker, please send an email to media@thewritedeal.org
To contact TheWriteDeal's send us an email at twd@thewritedeal.org or visit us: www.thewritedeal.org
SOURCE: THEWRITEDEAL.ORG
About TheWriteDeal:TheWriteDeal is the fastest growing new-generation ebook publisher and retailer. Established in New York City by professional editors and writers, TheWriteDeal markets curated e-books and digital book excerpts, or e-leafs, from original unpublished works. We publish a wide range of genres in both English and Spanish, in all popular e-book formats. TheWriteDeal actively promotes a new literature for the 21st century. We publish exclusively electronically. We present works of any length and at any stage of completion, to be read at leisure or on the go on a reading device or computer. There are no print options.