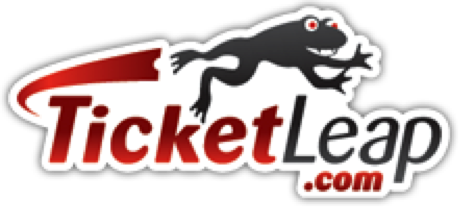 Philadelphia, PA - TicketLeap, the leading self-service all-in-one
ticketing
and events marketing platform, announced today their partnership with Steve Kopelman, a noted producer of haunted attractions in the United States; TicketLeap will be the exclusive provider of e-ticketing and online events marketing for Kopelman's 2011 attractions.
Of the partnership, Kopelman said, "Online ticketing has become a critical source of revenue and TicketLeap will allow us to maximize that revenue stream. We selected TicketLeap as our ticketing partner this year to utilize their social networking tools, along with their online platform, to maximize our attendance."
TicketLeap's CEO, Chris Stanchak, added, "We're thrilled to have a true innovator in the haunt market on board with us, and we're confident that the advancements we've made to our platform will help grow Kopelman's events, and others like them."
The latest updates for TicketLeap's platform include mobile optimized ticketing - allowing customers to buy tickets and interact with other attendees directly from their smart phone - and custom backgrounds for event pages, which enable haunted attractions to further connect their visual identity with their customers' buying experience.
About Steve Kopelman
Steve has produced haunted attractions throughout the United States for the past 30 years. His current attractions include The Nest, Haunted House, Thrillvania, Terrorfest, and Indy Scream Park (Indianapolis). Steve is also a partner in the #1 online haunted house directory, HauntedHouse.com.
About TicketLeap.com?
TicketLeap is the #1 ticketing and events marketing platform for haunted attractions and the Official Ticketing Provider for HAuNTcon, Midwest Haunters Convention, HauntApps.com, and Canadian Haunters Convention. TicketLeap makes it easy to increase revenue with online sales, market your haunted attraction with social media and shorten lines with lightening fast wireless check-in. To learn more, visit
Haunting
.