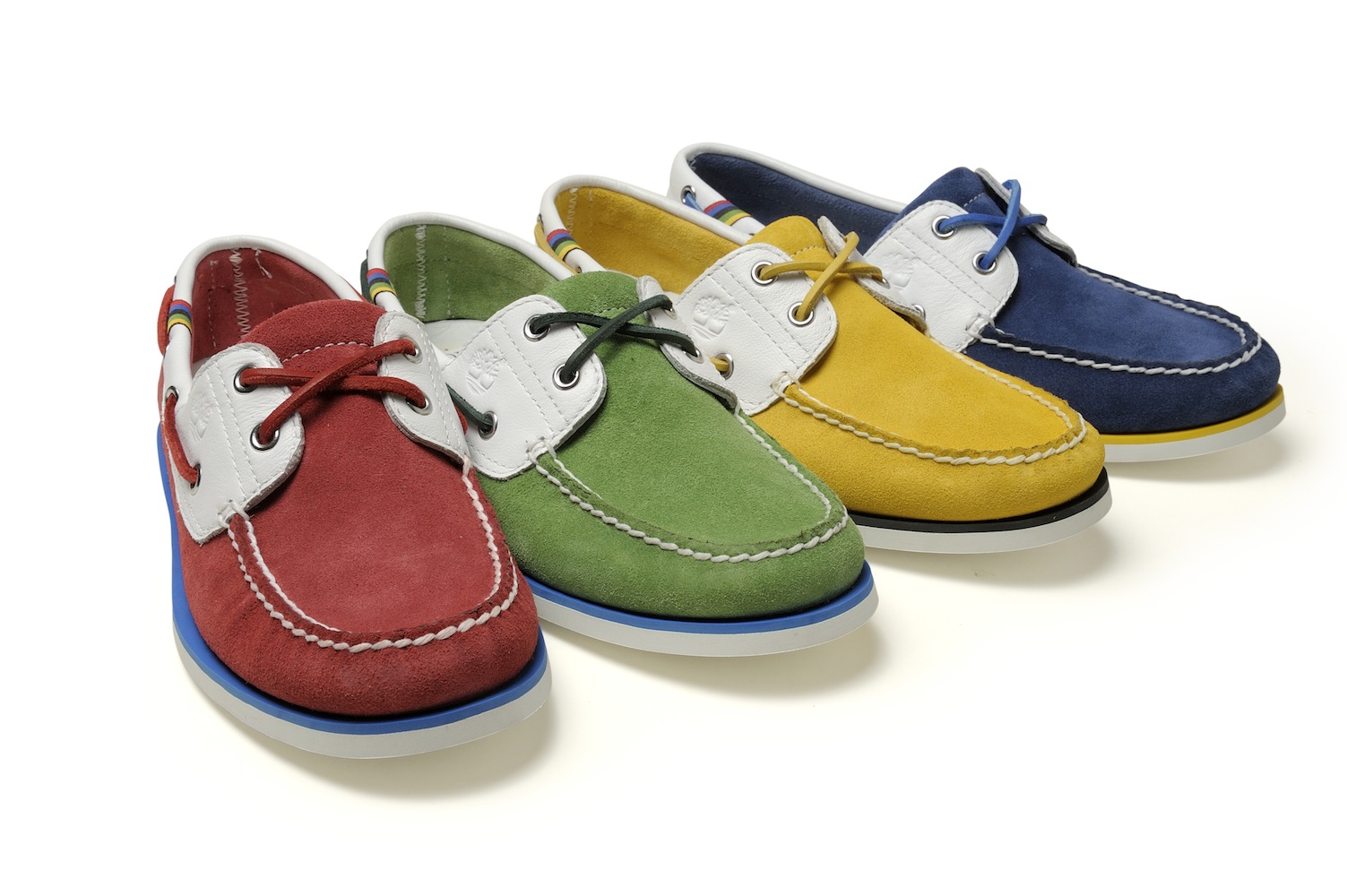 Sail into the new season with Timberland's capsule collection of boat shoes, which celebrates all the colour and vibrancy of high summer.
The classic boat shoe combines timeless style with modern technologies, in unique and iconic form for both men and women.
The hand-sewn construction asserts quality and craftsmanship, with 360 degree rawhide lacing from silver-rated tanneries and padded collar for a custom fit. The premium oiled, full-grain leather provides comfort, durability and abrasion resistance with corrosion-resistant hardware, for the ultimate resilience against unpredictable weather! For further protection, the footbed is covered with quick-drying soft orange leather, with siped rubber outsole for maximum traction on wet or dry surfaces.
The collection comes in bright, primary colours, aligned with seasonal trends for the perfect high summer look. In red, yellow and blue for women, with the additional option of green for men, the classic boat shoe will put a spring in your step for 2012, whether you're in the city, or out on the docks
Timberland EU PR MANAGER
ALMUDENA PASTOR
Phone: +44 (0) 1753 497 209
apastor@timberland.com