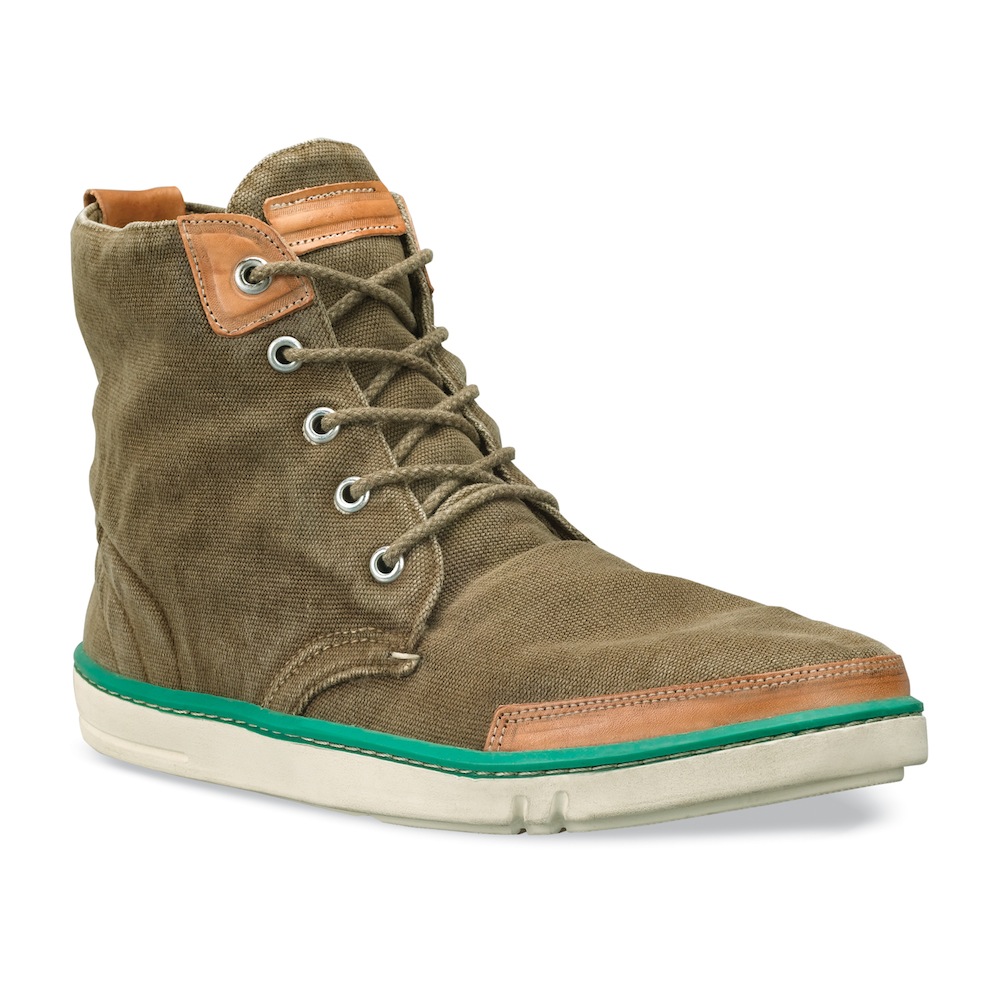 This season, Timberland introduces the Earthkeepers® Hookset Handcrafted Collection, a range of three silhouettes, which represent Timberland's commitment to style and environmentally conscious design.
Earthkeepers® footwear to the core; the Hookset collection epitomises Timberland's best efforts to keep construction simple and eco-conscious. Each style is made using only four basic materials; 100% organic washed cotton canvas that provides lightweight ease and durability, natural renewable latex rubber for superior comfort in the foot bed and traction in the outsole, corrosion-resistant aluminum for durability, and leather to fashion distinctive accent pieces. These elements, combined with Timberland's expert craftsmanship, create a lightweight, flexible design for active men who want to look stylish from springtime into the long, hot days of summer.
First launched in 2007, The Earthkeepers® collection puts Timberland's environmental values into action and introduces the brand philosophy; Earthkeeping is about common sense courses of action to actively care about the earth, principles fundamental to the way we make our products. It's using revolutionary breakthroughs like Green Rubber™ material, renewable energy in our facilities, and sustaining our resources with more than one million trees we've planted around the world.
The Earthkeepers®Hookset Handcrafted collection comprises three different styles; the Fabric 6" Boot, Chukka and Oxford. Each style is made by hand and garment-dyed for a unique, rugged look. Available in a range of colours.
Timberland EU PR MANAGER
ALMUDENA PASTOR
Phone: +44 (0) 1753 497 209
apastor@timberland.com