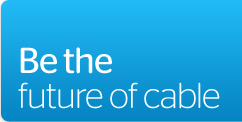 Time Warner Cable will be adding 60 Customer Care jobs to its operations at 120 Plaza Drive in Vestal, NY, in the next several months more than doubling the number of customer service employees in the Binghamton area. The expanded Care Center, which will now employ 100 people, will provide help with account status, service upgrades, billing, and operational tasks such as change of addresses, account names and more.

"We are continually striving to improve our customers' experience and that starts with service being the highest priority," said Time Warner Cable Vice President of Customer Care Dave Fraass. "This expansion signals our commitment to the customers, as well as the community in which our employees live and work."

"It's great to see Time Warner Cable adding more local jobs to our community," said NYS Senator Tom Libous. "Especially, when those jobs not only grow our local workforce, but directly benefit the customers who live in our area."

For more information on career opportunities with Time Warner Cable — or to apply online — please visit twc.com/careers. Time Warner Cable currently employs more than 1,800 Central New York residents with over 9,100 across New York State.