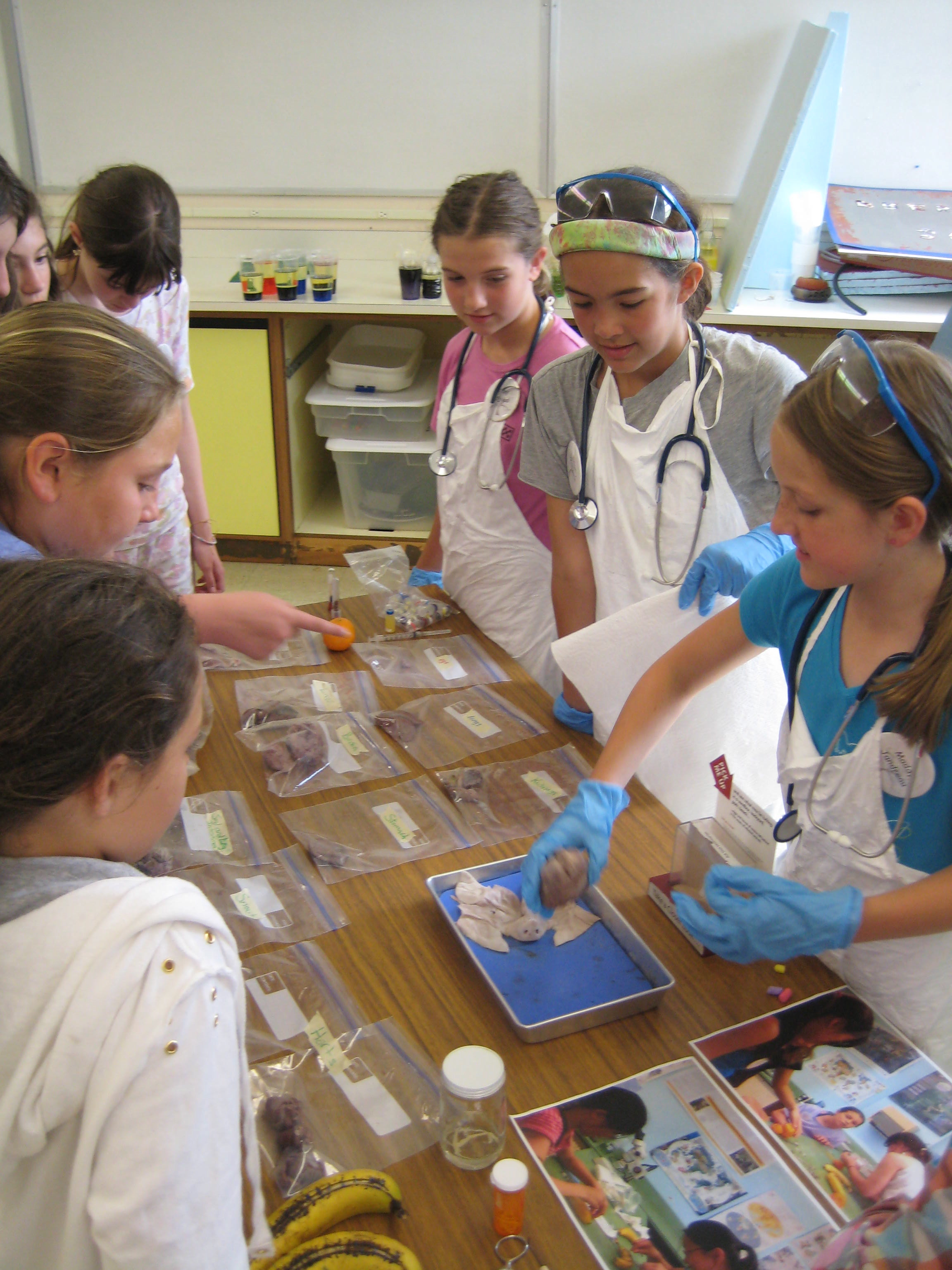 The Maine School of Science and Mathematics (MSSM) is excited to announce a $6,000 grant from Time Warner Cable's Connect a Million Minds initiative. The grant has created scholarships for 22 girls to attend MSSM's popular summer camp.
"We are grateful to Time Warner Cable for making it possible to offer this exciting opportunity to deserving girls to experience the wonders of summer camp," said Lisa Smith, MSSM Summer Camp Director. "The hope is that this experience will inspire girls to pursue their passions and interests in science, technology, engineering and/or mathematics for many years to come."
"As a company founded on innovation, we share a commitment with MSSM to inspiring students to become the scientists, innovators and problem-solvers of tomorrow," said Paul S. Schonewolf, Time Warner Cable's Area Vice President of Operations. "Studies show that woman are under-represented in technology fields in the workforce. We place a high premium on the diversity of our employees. By offering these scholarships to girls to attend MSSM's summer camp we hope to encourage more young women to pursue non-traditional career paths in science and technology and become the TWC innovators of the future."
"The STEM summer camp is a tremendous experience for girls from across the state of Maine," said state Rep. Bernard Ayotte of Limestone. "On behalf of our great state, I want to thank Time Warner Cable for their commitment to increasing girls' access to STEM education in Maine."
With over 1,000 employees in Maine, Time Warner Cable is the Pine Tree State's largest provider of cable TV, broadband and digital phone services. The company launched Connect a Million Minds to improve opportunities for youth in science, technology, engineering and mathematics (STEM). TWC's ultimate goal is to inspire students to develop the STEM skills they need to become the problem solvers of tomorrow. More information is available at www.connectamillionminds.com
All 22 scholarships have been awarded to deserving girls around the state of Maine. Thanks to the TWC grant, girls from the towns of Augusta, Kennebunk, Monmouth, Augusta, Princeton, Lewiston, Vassalboro, Abbot, Fayette, Casco, Chelsea, Vienna, Lewiston, Rockland, Randolph, Skowhegan, Portland, Naples, Hermon, Machiasport, and Raymond will now have the opportunity to attend the summer camp at MSSM.
In its 15th year, MSSM summer camp encourages campers in grades 5-9 to pursue their passions in science, technology, engineering, and mathematics. The summer offerings challenge the mind and develop student interests in science, technology, engineering and mathematics. Academic classes traditionally offered include Robotics Challenge, Physics of Ballistics, Rocketry Design, Animal Medicine, Mathematical Origami, and Real Life CSI. Through the MSSM summer outreach programs, students develop the skills to be life-long learners and leaders. When not in class, a variety of recreational activities are offered, enhancing the summer camp atmosphere. For more information about summer camp at MSSM, please visit
www.mssm.org/outreach/summer_camps/
.