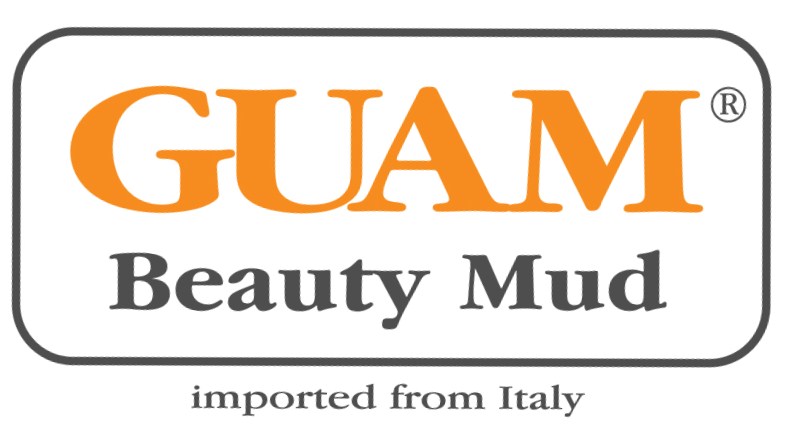 New York, New York – April 6, 2012 – GUAM Beauty Mud, Europe's best selling anti-cellulite beauty product, made its long awaited debut in New York with a pop up shop opening night event at the Roger Smith Hotel RS Pop Shop. The pop up shop event kicked off on Wednesday, April 4th, from 6:00p-8:00p.
The GUAM Beauty Mud Pop Up Shop Opening Night Event was for the beauty industry and general public to learn about Italy's no. 1 best selling anti-cellulite product. Over 100 guests in attendance, including Allure magazine, Lifetime TV networks, Metro (New York) newspaper, TIME magazine, PRINCE magazine, PrettyCity.com, and other media, enjoyed speaking with GUAM Beauty Mud professionals, getting one-one demonstrations, and being educated about GUAM Beauty Mud with fellow industry insiders. Guests also enjoyed a variety of flavorful snack treats from Popchips with special bottles of Italian red and white wines curated by new celebrity wine of the month club Wines by Wives (who are currently featuring Vicki Gunvalson and Tamra Barney from Real Housewives of Orange County). Members of the media were able to pop out with special gift bags filled with GUAM Beauty Mud samples, Popchips, Dressbarn mini emergency kit samples, and Wines by Wives membership information.
Made in Italy, GUAM Beauty Mud reduces the appearance of cellulite with visible results by using all-natural products, including seaweed and algae, and uses eco-friendly methods of producing the products. It's a best-seller because of the firming and reducing cellulite responses. These results are because the entire product line is centered around a special seaweed that grows off the coast of Brittany in France, where the ocean currents deposit a tremendous amount of vitamins and minerals in the area where the seaweed used grows, resulting in extremely nutrient-dense plants. All of the products GUAM Beauty Mud offers have this seaweed (which is harvested, dried and ground into a powder as it has been done for generations) inside. That the products have this exceptional seaweed in them allows for very effective skin purification, and they are highly effective in treating cellulite for this reason. It is distributed by Lacote USA.
GUAM Beauty Mud will be at the RS Hotel Pop Shop (501 Lexington Ave & 47th St., NYC) until April 30, 2012.
# # #


About GUAM Beauty Mud
GUAM is the #1 brand of anti-cellulite products in Italy. It is an all-natural product utilizing seaweed and algae that results in skin firming, tightening, and visible reduction of cellulite after just one treatment. GUAM Beauty Mud is distributed by Lacote USA, Corp. www.guambeautymud.com