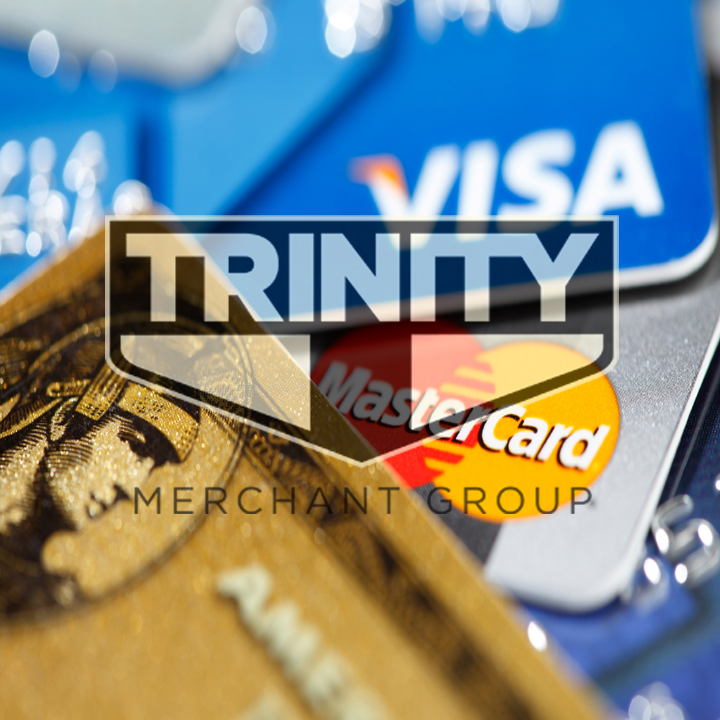 Accepting credit cards benefits both your business and your customers. Customers benefit from increased convenience, the ability to shop online and the additional security that credit cards provide while your business will see increased sales, a wider customer base and an enhanced reputation.

You want the ability to be able to process payments with ease, speed and security. Your customers want their preferred payment method to be accepted with guaranteed security.

Trinity Merchant Group understands this which is why Trinity Merchant Group provides a full suite of transaction processing including credit card processing and debit card processing and a highly-trained professional sales staff with intimate knowledge of the transaction processing industry to provide your business with a customized solution that is perfect for you and your customers.

Trinity Merchant Group provides a wide array of merchant services for small businesses including in-store processing, online processing, check processing and gift card processing.

And unlike many merchant services providers, Trinity Merchant Group doesn't outsource. We provide a complete team of customer service-oriented, in-house experts to answer all your questions immediately. Our representatives are available 24 hours a day, 7 days a week, 365 days a year to provide assistance. With an unparalleled average hold time of just 26 seconds and a 96% first call resolution rate, you can rest assured that Trinity Merchant Group's staff of experts will answer all your questions promptly.

As for your customer's desire to keep their payment information protected, Trinity Merchant Group has an innovative and advanced system to keep your customer data secure. All customer payment information is kept safely in an encrypted, off-site digital vault, which only our certified customer service team members can access.

Trinity Merchant Group's secure system, wide array of products and superb customer service, make them the right choice for all your transaction processing needs.