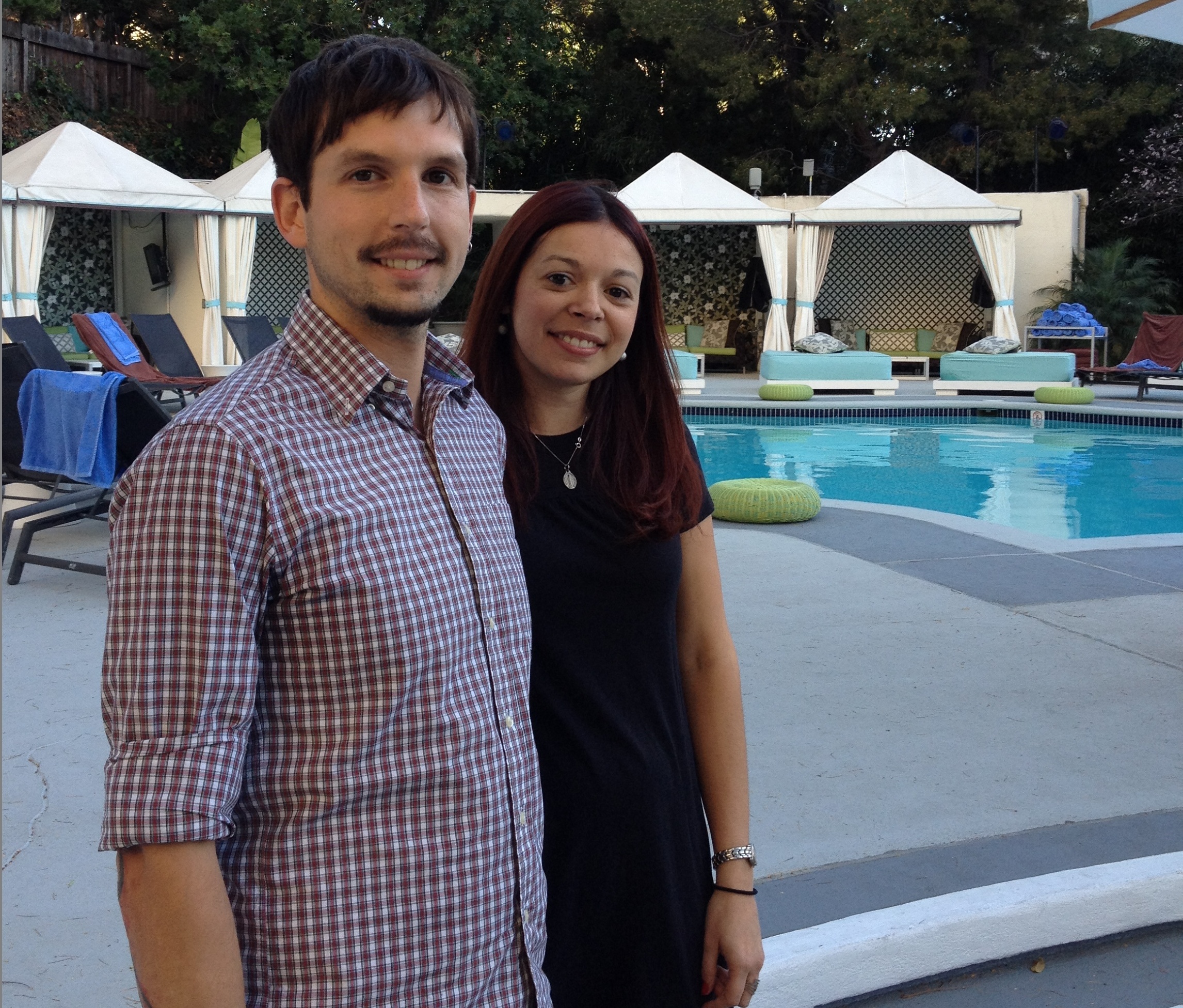 Certificate students, Felipe (Chile) & Mariana (Brazil)

Certificate students, Felipe (Chile) & Mariana (Brazil)
Foreign students looking to study in the United States will have a rare opportunity to speak live with top UCLA Extension administrators and two current international students to learn more about the distinctive and highly supportive continuing higher education program based in Los Angeles. The free, half-hour-long live video chat will occur Tuesday, March 6, beginning at 11 a.m. (PST).
The latest online "UCLA Extension Expert Insights" video chat will feature Cathy Sandeen, Dean of UCLA Extension; William Gaskill, Director of Extension's American Language Center; and international students currently enrolled in UCLA Extension certificate programs.
"Thousands of students from more than 60 countries regularly attend UCLA Extension to earn certificates and further their professional, professional and personal goals," Sandeen said. "While our website information is thorough and our staff answer email questions on a regular basis, we felt a live video chat would be one more way for prospective students to become even more familiar with the UCLA Extension experience."
Event registration is required. Foreign students interested in joining the discussion can RSVP by registering at the event website, http://uclaexinternationalchat.eventbrite.com. Early sign-up is recommended as is submitting questions in advance to livechat@uclaextension.edu. Selected active participants will win free classes (valued at $525 each) and other prizes. The live chat will be conducted in English.
UCLA Extension's 60 full-time career-focused certificates for international students are taught by leading professionals in business, entertainment, design, technology, aerospace and more. Students come to UCLA from such countries as Canada, Chile, Turkey, Brazil, India, China, Japan, France, Italy, South Korea, and the United Kingdom.
"Students from other countries easily recognize the advantages of earning a certificate at UCLA Extension – primarily because our programs provide both the latest practical knowledge and real-world application; and, they are taught by some of the most notable professionals in their respective industries," Gaskill said. "Additionally, UCLA Extension is located in the center of one of the world's largest and most diverse economies."
The UCLA Extension Facebook video chat series represent the continuing higher education program's latest initiative to reach the post-secondary and post-baccalaureate community with information and tools to enrich their lives or advance their careers. The inaugural video chat featured UCLA Extension's Pathway program. That show, plus a range of other information such as student anecdotes and success stories, is available at Facebook.com/UCLA Extension.
"We are extremely excited to have two current international students in this live chat," Sandeen said. "It's one thing to hear teachers and staff describe the enriching experience of studying in the United States, and another to have actual students share their insights and perspectives."
The Facebook moderated chat will cover such topics and questions as: The value of a certificate, the length of the program, availability of online courses, internships, what kind of practical training students will receive and the visa process.
About UCLA Extension
UCLA Extension is the continuing education division of the University of California at Los Angeles (UCLA). We offer courses evenings and weekends in Westwood and downtown Los Angeles, plus online classes available around the globe. Courses include business, arts, engineering, information technology, entertainment studies, public policy, public health, the humanities and more. Explore UCLA Extension: uclaextension.edu.
# # #