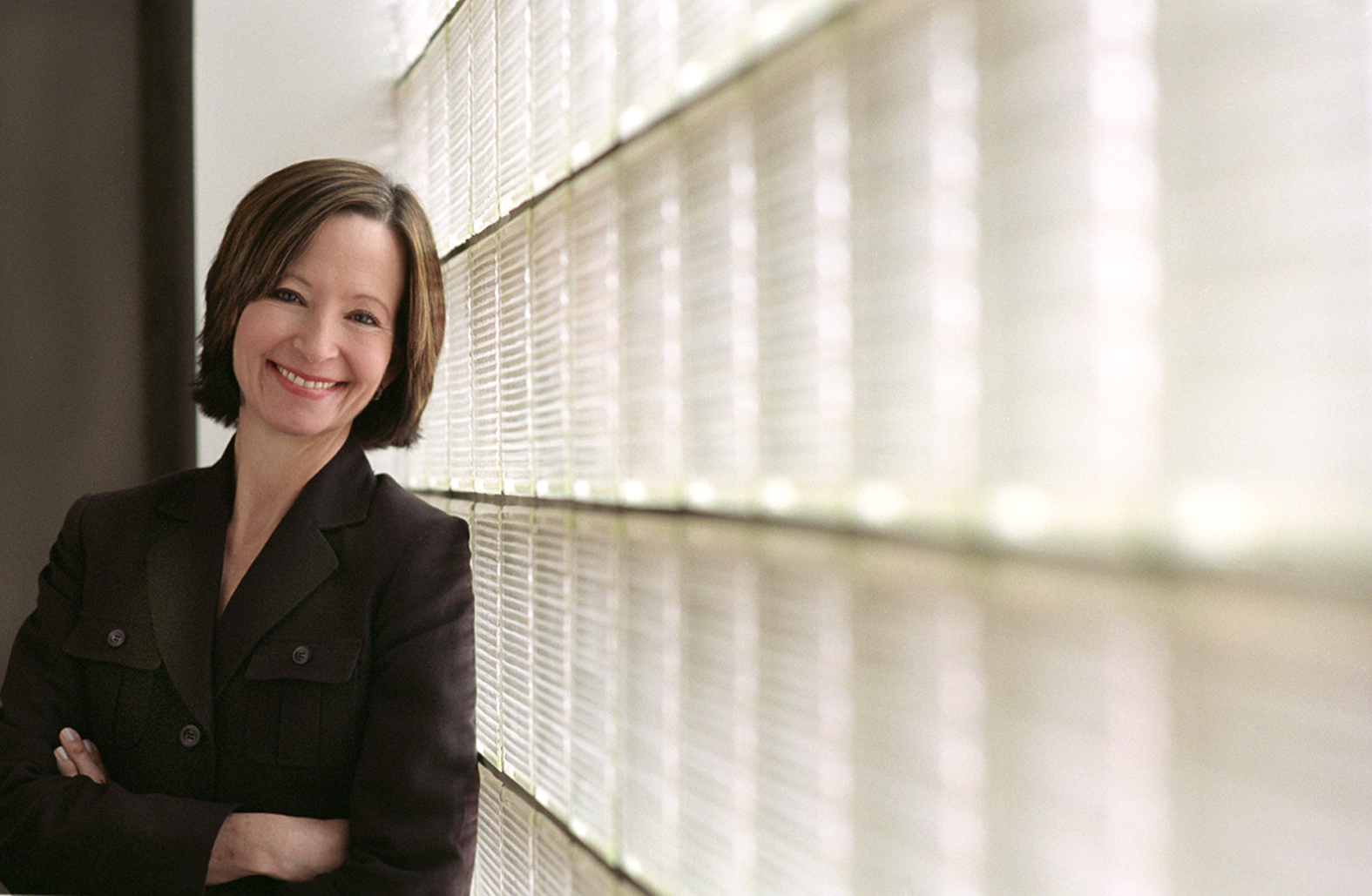 by Cathy Sandeen
"The university president in the United States is expected to be a friend of the students, a colleague of the faculty, a good fellow with the alumni, a sound administrator with the trustees, a good speaker with the public, an astute bargainer with the foundations and federal agencies, a politician with the state legislature, a friend of industry, labor, and agriculture, a persuasive diplomat with donors, a champion of education generally, a supporter of the professions (particularly law and medicine), a spokesman to the press, a scholar in his own right, a public servant at the state and national levels. ... Above all he must enjoy traveling in airplanes, eating his meals in public, and attending public ceremonies."
These are rough times for university presidents, but that description, written in 1963 by Clark Kerr, the visionary president of the University of California who died in 2003, still rings true. A college or university presidency is one of the most challenging, complex, dynamic, risky, lonely jobs on the planet. At the same time, it is one of the most exhilarating, engaging, and important jobs. This was my conclusion upon completing my year as an American Council on Education Fellow, during which I met individually with 28 presidents, most in California but each representing diverse sectors of higher education.
Besides bestowing upon me an impressive collection of campus maps, temporary parking permits, and the opportunity to compare and contrast the design styles of presidential suites, the presidents also revealed a wealth of collective knowledge about what's on their minds in these difficult times. These interviews took place before the recent events at Penn State and the University of California at Davis focused attention on the presidents there, but concerns about managing a campus in difficult, if not embattled, times were reflected in several common threads that emerged and were highly consistent from interview to interview. They included the challenges of leadership, the evolution of the academic culture, and the importance of communication.
What follows is an informal compendium of the issues we discussed, with the words of the presidents (whose names, for reasons of privacy, are not given) in quotation marks.
"The buck stops here."
Even though presidents see themselves as influencers and consensus builders, they also realize that leading a college or university is not a democratic process. Consultation and gathering data are important, because "there are complicated issues at a college, where you need appropriate and nuanced solutions," and presidents must "find a middle ground between top down and too hesitant and analytical."
Ultimately, the president must take action: "You need to be able to make decisions without perfect information," "realize few decisions are black and white," "have the courage to stand up when necessary," "be empathetic but still tough," and know that "you can't always be liked, but you should be able to earn respect." It is crucial to communicate in advance of any major decision, and "overcommunication is [often] necessary, especially in times of crisis." If offended constituents have some idea how a decision was made and that they were heard, they are less likely to vehemently oppose it.
"Seven heads are better than one."
All presidents acknowledged their reliance on a team, with one saying that "recruiting the right talent is the most important" job. Others advise their peers to "know how to select good people, correct mistakes quickly," and "be a good judge of character," because "you are just one step away from disastrous action by a direct report."
Delegation is key: "Presidents need to be good at delegating, because they can't try to do it all." They need to "delegate appropriately and motivate from the bottom up," "give team members clear goals and authority to act," and "create success for other people."
Many presidents foster formal and informal team building among senior staff and engage in a continuous meta-conversation about collaboration, civility, and breaking down silos. This promotes teamwork at the senior level and beyond.
"Bloom where you are planted."
To truly make a difference and to maintain the level of engagement and stamina necessary for the job, the president must wholeheartedly connect. "Fit matters a lot," as one president put it. "You need to love what you are being asked to do; you must love that school."
Presidents know that change in higher education will not occur by "importing and imposing it from above." One explained that "a pitfall of many new presidents has been not understanding the culture and community, and imposing one's own point of view from the top down."
Striking the right balance between respect for the college's ingrained culture and a desire for change is a big part of the job.
"There is wisdom in the status quo" of an institution, but one must "balance the covenant of tradition with the covenant of change" and "know what is central to keep—what reflects the core values of the institution but still keeps the college moving ahead." Or, more succinctly, "Don't fix what's not broken."
On the other hand, many presidents observed, today's dynamic and challenging financial and political environment has shifted the balance toward more-rapid change: "Tradition may not move us forward in these times—we need to be flexible and nontraditional," and we "must be entrepreneurial due to the dynamic nature of higher education."
"Have a long-term view, as things take time."
Related to change itself is the pace at which change occurs in the academic world. Each institution has its own history and rhythm, and a new president must act like an anthropologist in order "to know the web of how things work on campus."
Leaders strive to strike the proper pace of change for their colleges: "Change can't be too fast or it will grind to a halt," and "a big part of the job is knowing how to stage initiatives and major changes." Expressed another way, "The president needs to know when to stop the process and allow more dialogue or when to keep going." And a degree of selectivity and strategic focus is vital: "There are so many areas where work is needed—you can't change everything at once."
"Be stubborn when creating and pursuing a vision."
One of the president's most vital functions is to set priorities for the institution. One president explained that "effective leaders pursue a limited number of strategic goals and do so with discipline and focus." This vision or focus most often is derived from the bottom up within the institution and must be communicated repeatedly and intentionally: "Be very centered in terms of vision and mission—why are you doing something?"
The vision or focus must also be practical and plausible: "You need to balance reality with aspirations: What can I do within various resource constraints?" But the president's job vacillates between managerial and visionary roles: "In the current economic climate, the president's job has become more tactical than visionary—we are becoming accountants."
"Get all the moving parts moving in one direction."
Although the scope, complexity, and budget of the jobs may be comparable, leading a college or university is nothing like being the chief executive of a corporation. We all recognize that institutions of higher education are unique, mission-driven entities where various constituencies—students, faculty, staff, alumni, parents, donors, trustees, surrounding industry, government, and community members—all have strong emotional connections and a stake in the future of the organization. This diversity and active engagement are strengths.
The presidents understand that they are really "leading people who don't need to follow," and they tend to spend a good deal of their mental energy thinking about working within such a dynamic environment. "You are leading from the middle among students, faculty, and the system," and, said another, "You need to inspire people to think together about an institution." Vital questions are: "How do we make decisions? How do we think collectively and well?"
"Know that facts are irrelevant."
To build support for future initiatives, presidents connect with a wide range of constituencies, placing emphasis on "connecting with various groups on an interpersonal level." As one president summed it up, "My biggest mistake was not realizing that facts are irrelevant, thinking that facts alone will win an argument. It's really all about the people and how they feel."
In particular, connecting with faculty on a personal level was emphasized, and one president went so far as to say, "The president works for the faculty; I view the organizational chart as an inverted triangle with the president at bottom." Presidents engage through formal structures, but they also interact with faculty well beyond committees, faculty governance structures, and collective-bargaining units. One president holds informational workshops for midcareer faculty, and another "discovers what faculty value."
"You need to have a thick skin."
The public perception of an archetypal college or university president includes images of the charismatic leader presiding over grand events like commencements, groundbreakings, and ribbon cuttings, and making speeches to audiences that can number in the thousands. Although such activities make up a portion of the job, one downside of the position is that it is, in fact, so highly visible and subject to intense public scrutiny: "You are never 'off'; you cannot make offhanded comments; there are no private comments." "Responses are public, not personal—always," and "there is a microscope on the president." Such scrutiny has personal consequences: "Family life pays a debt when one is in" this position.
The ability to accept and respond to public criticism is part of the equation. The presidents emphasized the need for resilience, a "strong sense of self," and a "thick skin." They agreed that "you need to be able to take criticism," that "you can't be too affected by either positive or negative comments," and that presidents shouldn't "celebrate victories for too long, because defeat is right behind."
Many presidents warned of being too affected by the public spotlight; the concept of humility and keeping the ego in check emerged repeatedly: "Dignity and humility are really important"; "an egotistical leader is a real problem"; "it's not about the leader—it's about the institution." "Take the task seriously, but don't take yourself seriously."
"Have energy bars available."
Besides the high degree of public scrutiny, each president acknowledged the intense and time-consuming nature of the position: "The job is lonely—not like any other job in higher education," and "you need a deep reservoir of emotional energy," because "it literally takes over your life."
Pacing oneself and adopting rituals of rejuvenation is another theme. Besides always having energy bars available, presidents make a conscious effort to build sufficient time into their schedules for reflecting and big-picture thinking. Others mentioned maintaining connections with scholarship ("nourishing your intellectual self") and with students, through teaching and guest lecturing at their own institutions. Still others mentioned leading an "integrated life," where work and personal interests blend. As one president explained, "You need to have a way to 'clear your head' and maintain centeredness."
I realize that the themes that emerged from my interviews seem inconsistent with many negative images surrounding college presidents today: that they are disconnected from the institutions they lead, contribute to the erosion of shared governance, focused on fund raising or securing the next position, and bent on imposing change from the top down, for example. This is not the view I received from within the presidential suite.
Maybe I happened to randomly select only those very few authentically engaged presidents? Perhaps I happened to visit each one on a particularly good day? Or maybe the negative perceptions do not adequately represent the whole picture all of the time.
Commenting on the high points of their jobs, the presidents alluded to the special place in society that colleges and universities occupy, and to their own positions as stewards: "You get to witness human growth every day"; "it's a noble calling—you are fostering social mobility"; "it's a labor of love at some level. It's not a paycheck; it's not a status symbol;" and, "It is a challenging job, but it would be terrible if good people backed away due to the difficulty of the job—it's more important now than ever."