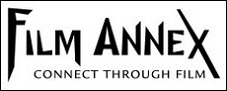 Film Annex is a global Film Production company with a focus on the Asian market. Film Annex and Film Annex China will soon be presenting the majority of its written content (descriptions and synopsis) for productions in English and Mandarin. This will facilitate the Film Annex relationship with existing Chinese and Asian viewers and Western companies interested in entering Chinese and Asian markets.

Currently, Film Annex offers 30,000+ free movies on its online film platform where worldwide viewers can watch the finest movies by award winning filmmakers. Film Annex Productions is opening an Asian operations center with the following:

¦Italian producer who speaks fluent Chinese,
¦Taiwanese producer who is proficient in Mandarin,
¦Chinese bloggers who are fluent in local customs and traditions of film in China,
¦Executive Producer Tommaso Rulli who spends part of his year in China, and has built film industry relationships in Shanghai and Beijing.
With this team in place, can Film Annex take an Asian personality and turn them into a Reality TV celebrity like The Kardashians? That is the goal of Film Annex China.

The Film Annex Production Team will focus on Asian executives and celebrities living or visiting New York City. The goal is to document Asian personalities and corporations that wish to draw attention to their achievements in NYC. The Film Annex team will shoot all of their NYC related affairs such as board meetings, dinner parties with celebrities, UN meetings, real estate investments, etc.

The Film Annex style is to produce slick, to the point, and striking films with a message. We only shoot in HD and then we used our established distribution network to take these 45 second to 5 minute films viral.

The Film Annex China model can then be applied to potential projects and partners in other countries like Kazhakistan, Uzbekistan, Vietnam, Russia, and Brazil. The focus is on countries where there is economic growth.

In today's climate, European and American businesses cannot overspend and must protect their image of conservative spending. For executives in formally communist countries, it is the exact opposite. They are trying to show their new economic success and the Film Annex production skills can be a key driver of their growth and success.