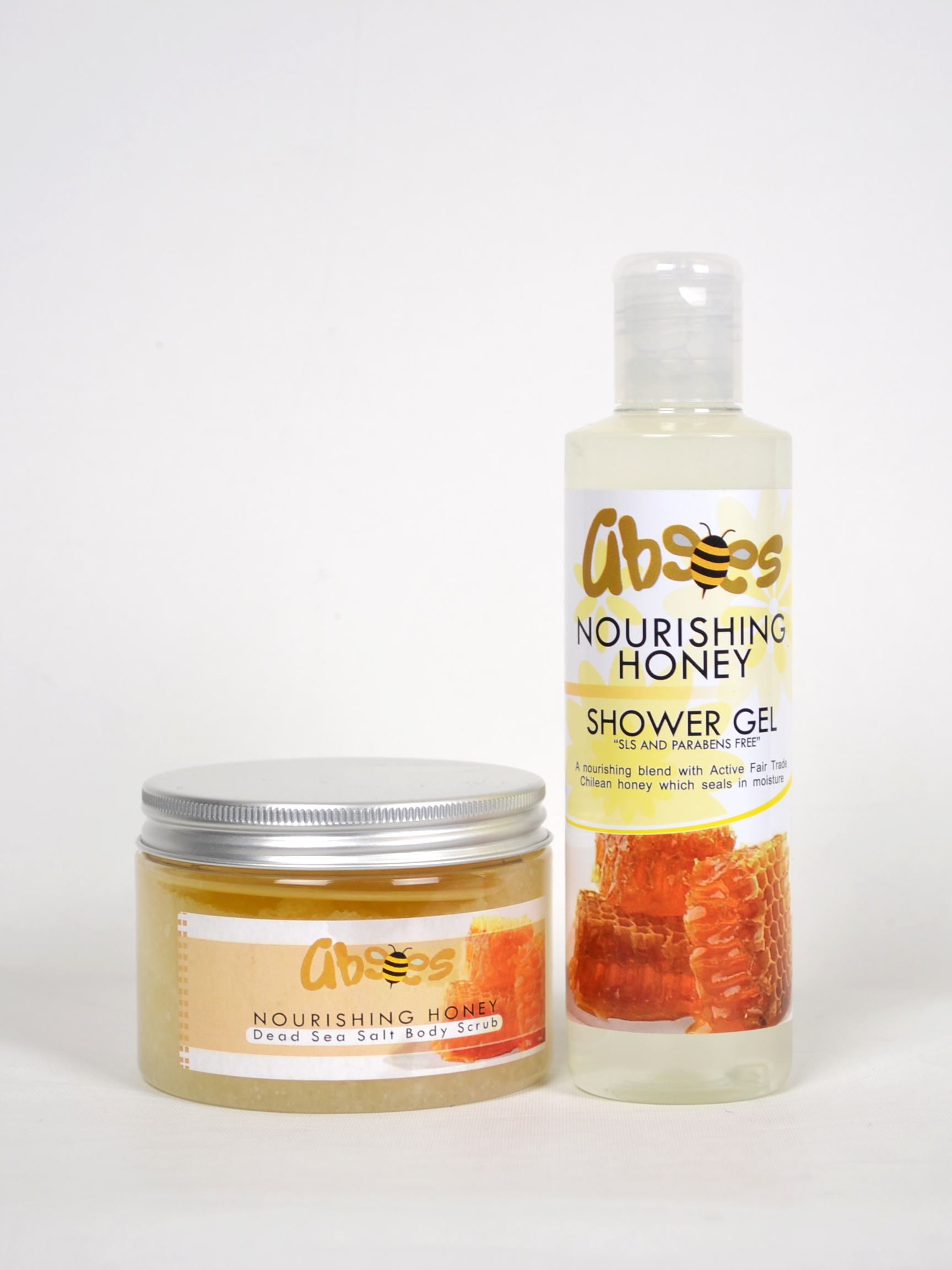 Barking, Essex -13th March 2012 - Abees, the new natural skincare range inspired by fair trade ingredients from the Caribbean and Latin America will launch its 'Active Fair Trade Chilean Honey' range at the 2012 Ideal Home Show on 16th March – 1st April 2012.
About the range:
The new range, which works to seal in moisture and protect against pollutants includes a Nourishing Honey Shower Gel, Apricot & Honey Ultra-Rich Hydrating Cream and 100% Natural Nourishing Dead Sea Salt Body Scrub. All products offer intense nourishment and hydration to the skin and are high in anti-microbial activity and antioxidants.
The source:
The Active Fair Trade Chilean Honey used in this Abees range is sourced from the Ulmo Tree in Chile, known for its distinctive aroma of Aniseed, Jasmine, Vanilla, Cloves and a touch of Caramel. This rainforest honey is naturally acidic, high in antioxidants, and contains enzymes which are believed to break down scar tissue and make ageing and sun-damaged skin more elastic.
About Abees
Launched in January 2012 by Dominican born Abigail Shillingford and inspired by ingredients from The Caribbean and Latin America, Abees is the new natural skin care brand dedicated to creating luxurious products using the very best natural ingredients. Created with skin health in mind, the Abees brand is attuned to nature using the best raw ingredients to create skin products that work. Abees is passionate about natural skin care and products within the range contain no SLS, no parabens, no harsh chemicals, no petrochemicals and are not tested on animals.
At the Ideal Home Show:
To officially launch the Abees Active Fair Trade Chilean Honey range, customers throughout the 17 day Ideal Home Show at Earls Court will be able to purchase the 'Nourishing Honey Scrub' for an introductory price of £18 for 500g. The first 20 customers on the 16th, 17th and 18th March will receive a FREE Nourishing Honey Shower Gel worth £10.
Founder and creator of Abees, Abigail Shillingford will be available for press briefings throughout the show to offer further background on the Abees skincare brand and give an overview of the different products available within the range. You can visit Abees at The Ideal Home Show, Earls Court on stand 2V75 in the Ideal Woman section.
####
Media Contact:
Urban Works Publicity
Crystal M. Ellis
Marketing Director
T: 703.625.6981
Abigail Shillingford
Abees Founder
T:0750 070 3440
E: abees.as@gmail.com
Nicola Alexander
T 0191 490 1654
E: Nicola@daisygreenmagazine.co.uk