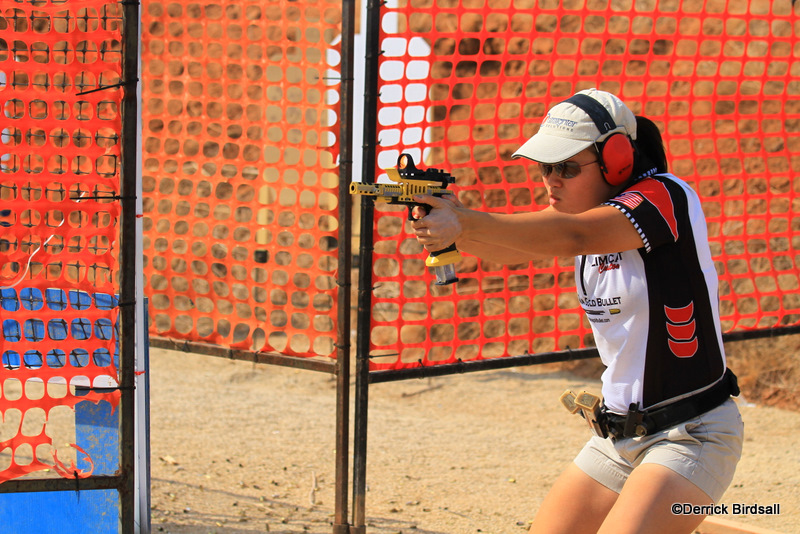 BURLINGTON, Wash. - Team Limcat's Athena Lee of Katy, Texas picked up her second USPSA Open division regional title of the 2011 season with her 15th place overall finish this past weekend at the U.S. Practical Shooting Association's Area 4 Handgun Championship in Wichita Falls, Texas.
Lee won all but two of the 12 stages to post a final score of 1263.8376 points, and outpace Open division rival Kay Miculek of Princeton, La. by 72 points.
Miculek finished the match in second with two stage wins and a score of 1191.3541.
"Athena and Kay are among the best women competitors in the sport of practical shooting and each is a threat to win any match they enter. This weekend it was Athena who came out on top with her decisive performance," said Phil Strader, the USPSA Area 4 director.
Stephanie Hough took third with 704.4320, while Genna Pool finished fourth with 459.7377.
Elsewhere within the division, Camerons Custom Guns' Eddie Garcia of Mesa, Ariz. won the overall Open division title with 1434.1737 points. Frank Koch won the Senior Open title and finished 22nd overall with 189.3866, while Bob Parker finished as the top super senior with 895.0570 points.
To learn more about practical shooting, or join the 20,000 members of USPSA in the most dynamic and fast-paced shooting sport around, visit
USPSA.org
, follow
@USPSA_Shooting
on Twitter, like
USPSA on Facebook
or read the
Practical Shooting blog
.