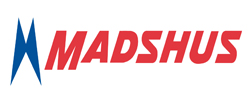 Seattle, Wash.
-
Madshus
, the world's oldest ski company, announced today a partnership with
Verde PR & Consulting
. Madshus selected Verde PR to create an integrated PR platform for the brand within the US market - broadening brand awareness, highlighting the quality and heritage of Madshus, and educating on Nordic skiing in all markets, from classic and skate to recreational, metal-edged touring and kids.
"We're very pleased to partner with Verde PR as their team is perfectly aligned in the outdoor and ski markets where Madshus resides," said Graham Gephart, brand manager for Madshus USA. "Madshus has a rich Nordic history, with strong momentum in Nordic racing and great new product for the recreational and cross country downhill markets. We look forward to utilizing Verde's expertise, focusing on our historical racing strength and building the North American touring and backcountry markets to take our brand to the next level in the U.S."
Founded in 1906, Madshus is a Norwegian ski brand known internationally for producing cross-country equipment with the finest attention to detail. Headquartered in Biri, Norway with operations in the United States, Germany, and Canada, Madshus creates quality Nordic skis, boots, and poles for all types of cross country skiing. The company utilizes highly-controlled materials processes and the same keen craftsmanship it's employed since 1906. In doing so, each ski, boot and pole is designed to ensure optimal performance for the everyday consumer and world-class athletes alike.
About Madshusr
A heritage Norwegian ski brand founded in 1906, Madshus is the worlds's oldest ski company. Madshus produces cross-country equipment with the finest attention to detail, from the original woodworking craftsmanship to today's finely-tuned production process. Whether it's World Cup-level technology, fitness skiing, cruising, metal-edged touring or cross country downhill, Madshus applies that keen craftsman eye to the most thorough testing, and they produce each ski, boot and pole for the same standard of performance, from the world-class athlete and to the end consumer. For more information on Madshus' latest products, dealers, and team, visit
www.madshus.com
About Verde PR & Consulting
Verde PR & Consulting is a full-service public-relations, communications and new media agency with a focus in the outdoor, snowsports, cycling, fitness, health/wellness and adventure travel markets. Verde is headquartered in Durango, CO, and Jackson Hole, WY. The agency offers a full range of communications services, from traditional PR and media relations to digital and social media to corporate social responsibility consulting.