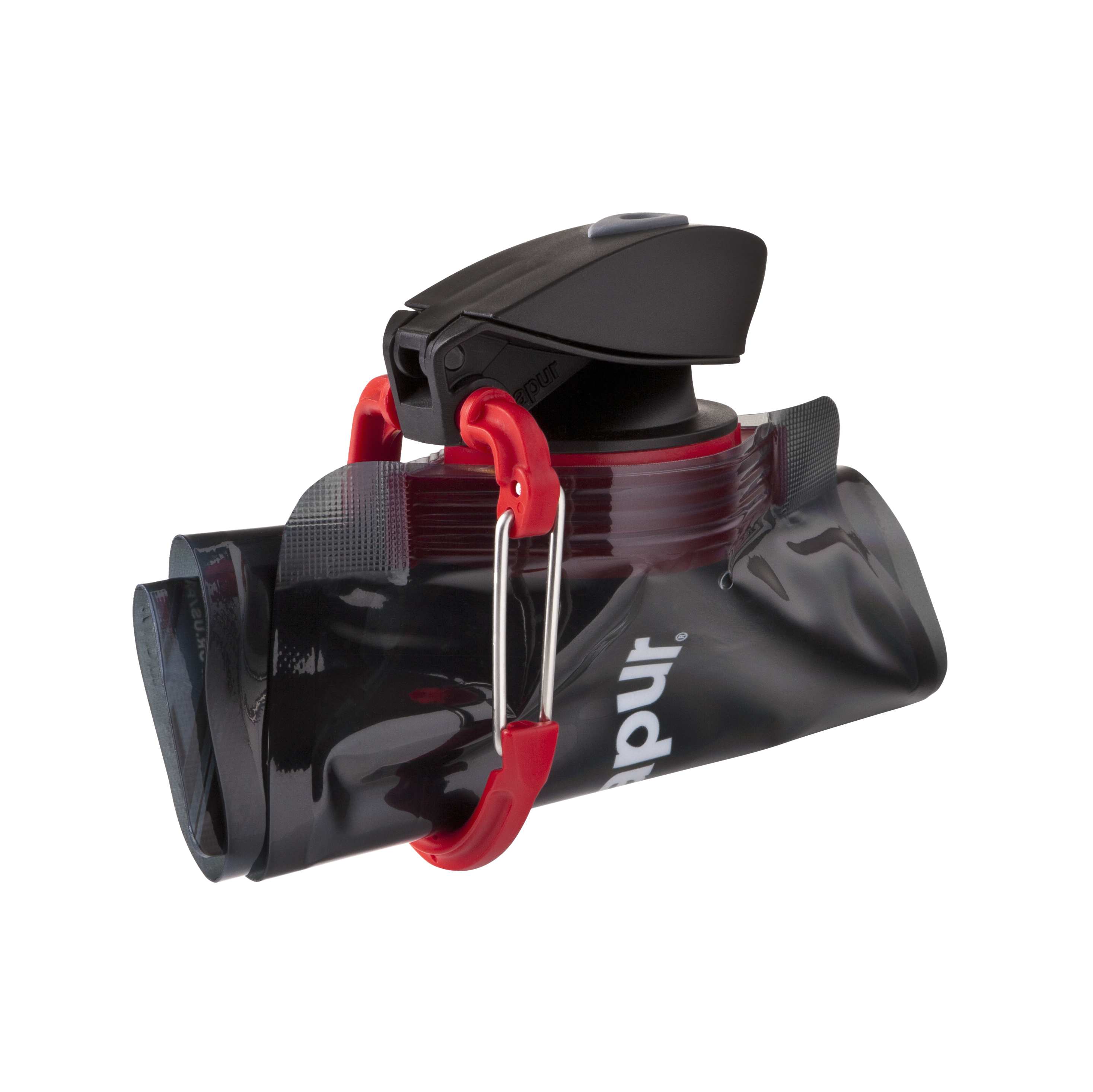 Camping season is fast approaching and we're excited to spend nights under the stars and days amid the wildflowers. Whether you're visiting Yellowstone, the San Juans, Rocky Mountain National Park, or spending a fee-free day at one of more than 100 national parks (that usually charge entrance fees), we've rounded up the best gear to make your camping adventures unforgettable.
Use the Twitter hashtags to navigate categories under each header for products to match your pursuit. Click the tag to read up-to-the-minute conversations around each keyword.
Camping Essentials: #Hike #Apparel #Shoes #WhatToWear
Teko S3º Midweight Hiking Sock - $18.95
Teko organicSIN3RGI™ combines the super-fine spun tekoPOLY™ with pure Argentinian Organic Merino wool to create a unique performance fiber with enhanced durability, comfort and fast-wicking capabilities. With the organicSIN3RGI™ fiber and Teko's Evolution Fit, the S3º hiking socks are designed to meet the exacting demands of the fast-moving outdoor enthusiast.
Outdoor Research Helium II Jacket - $150
In both men's and women's sizes and bright, fun colors, this ultralight rain shell offers storm protection in an easy to store package. This jacket packs down into a self-contained pocket to about the size of an energy bar, so you can stash easily until a storm suddenly hits your campsite. The Pertex Shield piece only weighs 6.4 ounces, is highly breathable and is completely bombproof. Fully seam-taped, details on the Helium include an adjustable hood, zippered chest pocket, stuff pocket with a carabiner loop, elastic cuffs and a drawcord hem.
SCARPA Moraine Mid GTX - $129
With a suede leather ribcage that snugs around the mid-foot, this shoe provides excellent ankle support for hikers in a lightweight, good-looking package that also offers full Gore-Tex protection. Built on an EVA midsole with a TPU insert, this shoe is ultra-comfortable and is at home on the trail or around camp. EcoPure is added to the EVA midsole so it will break down quickly in landfills, and recycled materials are used in upper, lining and footbed construction. 15.1 6 ozs. per shoe (27 men's), 12.6 ozs. per shoe (size 38 women's).
Ibex Shak Lit 1/2 Zip - $120
The Shak Lite gets a lot of love: accolades in Backpacker magazine, high customer marks year after year, bestseller status amongst the Ibex lines. But the love you get is equal to the love you give (so we're told) and the Shak Lite takes care of its peeps, with a fit that's just right, a year-round weight and showroom looks after months of use. All resources are 100% USA.
Nikwax Tent & Gear SolarProof® - $13
New for Spring 2012, Nikwax will introduce its new Concentrated Tent & Gear SolarProof®. Regular Tent & Gear SolarProof® already doubles the life of tents and other gear by protecting it from UV damage, while increasing water-repellency. Now, the new Tent & Gear SolarProof® v12.1 is also 3.5 times more concentrated.
Camping Essentials: #Solar #Water #NaturalResources #Headlamp #Flashlight
Solio CLIP-MINI Solar & USB Rechargeable LED Light - $35
The CLIP-MINI is the first in Solio's new series of rechargeable lighting products. The CLIP-MINI allows users to harness the clean energy of the sun or optionally the wall, to keep light burning all through the night. The CLIP-MINI helps outdoor adventurers stay on track no matter how far their adventure takes them. With an internal Lithium-Polymer battery that stores charge for up to a year, and a high efficiency solar panel to charge the CLIP-MINI from the sun, you can rest easy knowing that you'll always have light on any adventure.
Vapur Element - $11.99 (.7 liter) and $13.99 (1 liter)
Vapur's Element is a foldable, reusable, freezable, washable, and attachable alternative to disposable water bottles. Vapur's "Anti-Bottles" are 100% BPA free and 100% made in the USA. The innovative new hydration solution replaces the need to use disposable, rigid water bottles and produces lower emissions to make and ship. When empty, Vapur Anti-Bottles fold to fit into a pocket or pack and are super lightweight. The Element is the first Anti-Bottle available in larger sizes (.7L and 1L), and is equipped with a new widemouth Supercap for greater gulp-ability and a stronger, integrated attachment clip that allows the Element to hang on to pants, gear, or packs from city to summit.
Princeton Tec Spectrum - $35
This is the first customizable headlamp program in the world. The PTecSpectrum let's you be lead designer and create a one-of-a-kind headlamp. The lab rats at PTec have done the math and there are more than 1 million possible custom designs using the Spectrum. Choose from a palette of 10 colors and design six parts of the light - plus two headstrap options - to make your masterpice. The Specturm is mobile-friendly and has built in social media tools like Facebook, Twitter and Tumblr so you can share your light with friends and fans. Made in the USA. http://spectrum.princetontec.com/

Camping Essentials: #Sleeping Bags #Kayak #Dog #Pets #Tents
Stoic Arx XL 2 Tent – 2 person, 3 season - $269
When weight and size are a priority when choosing your tent, the Stoic Arx XL Tent is just that and more. This lightweight tent provides the necessary protection from the elements and a spacious inside. With dual vestibules and doors, mesh venting, and a quick-setup design, the tent allows for more fun in the outdoors and less fuss around camp. Strong, ultralight aluminum poles create a sturdy structure, while the long-and-wide dimensions provide extra comfort inside. A light load, solid structure, and palatial living space make the 2-person, 3-season Stoic Arx XL Tent perfect for backpacking trips.
EMS Velocity Sleeping Bag - $220
The Velocity combines the water resistance of PrimaLoft® ONE and the superior feel and loft of PrimaLoft® SPORT with 2-layer insulation making it the perfectly packable ultra lightweight synthetic sleeping bag companion for all of your outdoor adventures. The Pertex® Quantum nylon triple ripstop shell fabric with durable water repellent finish and A-Shingo baffle construction save weight and ensure optimal warmth on those chilly nights.
Harmony Infinity Inflatable Kayaks - $495
These inflatable kayaks are perfect for camping. Housed in its own lightweight backpack with a pump, any one of these boats is easy to carry into a campsite and is ready for the water in minutes. The Orbit 245 is for single-use, but it has enough room for a cooler or dog if you want some company or a frosty cold one. The larger sizes, the Odyssey 295 and 375, are built for two and three adults, respectively. These boats are also great if you aren't an avid paddler, as they are easy to maneuver and start at a much lower price-point than a regular hard kayak. In fact, the Orbit is only $495.
Zuke's Power Bones - $6.49
For the favorite four-legged adventure companion, don't forget to pack portable, highly nutritious and tasty Zuke's treats! The Zuke's Power Bones are made of simple and complex carbs for sustained energy and do not contain corn, wheat or soy. Made in the USA.