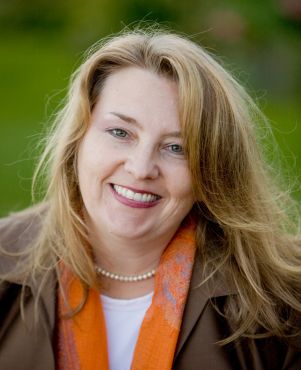 Cheryl Willoughby, VPR Classical music host and director of music programming for Vermont Public Radio, is leaving VPR to accept a new position of Music Director at WGBH in Boston. Cheryl will oversee all classical music programming for the station.
Willoughby joined Vermont Public Radio in 2004 as the morning host for
VPR Classical,
which at the time broadcast on a single station, WNCH 88.1 in Norwich. Under her leadership, VPR Classical has steadily increased its local programming and community partnerships, most recently with the
month-long 60th anniversary celebration of the Marlboro Music Festival
this summer.
"Cheryl has been a critical part of the growth of VPR Classical over the last seven years, and has worked tirelessly to create the sound of our 24-hour classical music network," said John Van Hoesen, VPR's vice president for news and programming. "We wish her well at WGBH and thank her for her dedicated service to our listeners. We also look forward to collaborating with her on future classical music projects in her new role."
Beginning Monday, September 12, VPR Classical will broadcast a new line-up of programming. Walter Parker will host from 9 a.m. - 1 p.m., followed by two hours of Performance Today with Fred Child. Joe Goetz will continue to host from 3-7 p.m. In the coming months, Vermont Public Radio will work to increase local presence and content on VPR Classical.