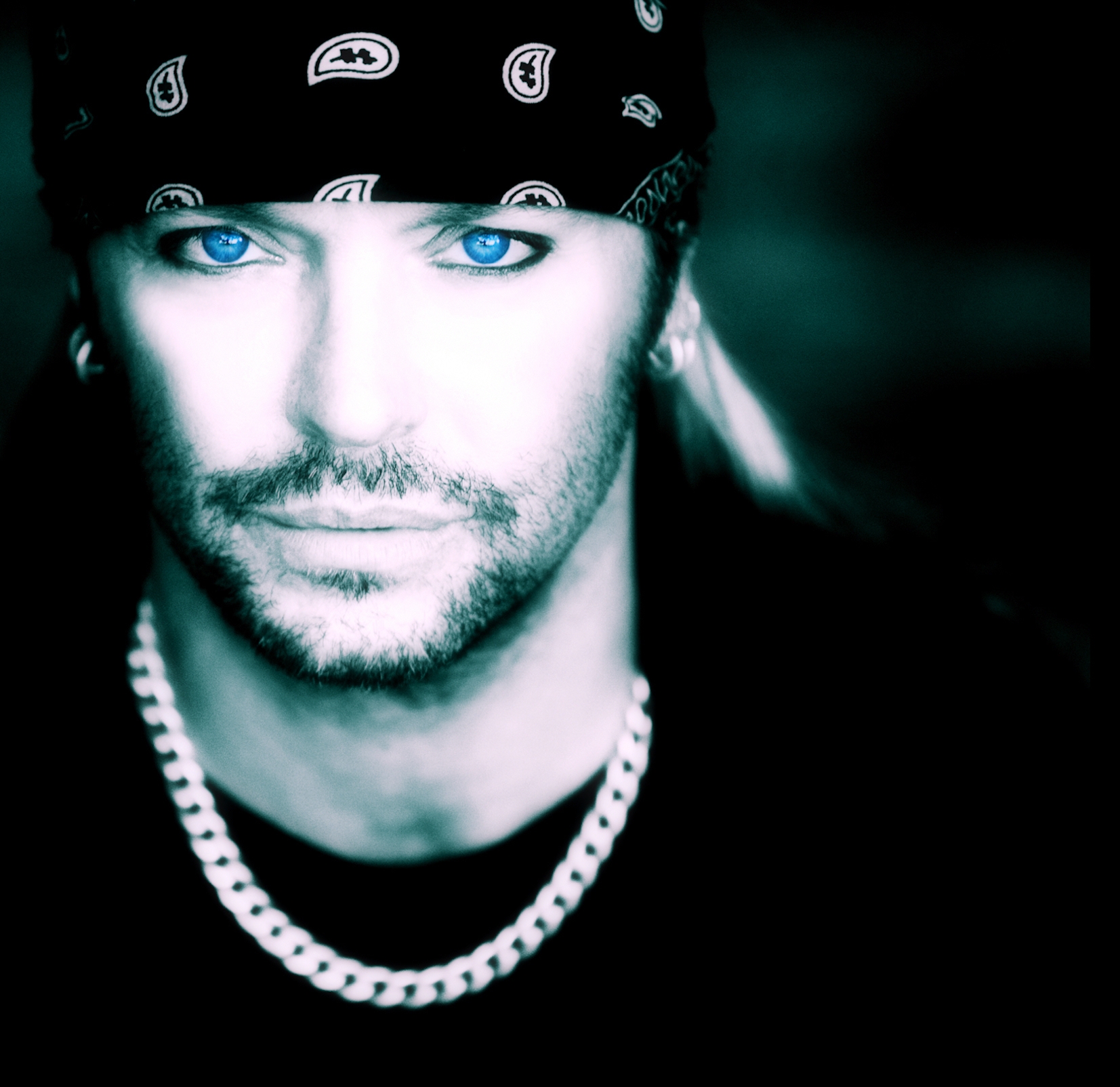 Don't miss these concerts!
Celebrate at Viper Alley this December, and enjoy dinner and a concert with friends and family in a warm, intimate setting. Performers range from superstar Bret Michaels to 60s icons The Buckinghams to classic rockers Head East with M&R Rush, to country music legend Collin Raye.
Ring in the New Year with American English, regarded as the best Beatles tribute band around.
Viper Alley offers an intimate atmosphere, top-quality sound, pre-show dining, fine wines and handcrafted cocktails.
For more information and tickets, visit www.viper-alley.com. Note: Must be 21 or older to attend all shows.
Friday, December 9, 10 pm
Bret Michaels
Tickets: $40
As a rock star, reality star, spokesperson, businessman, and philanthropist, Bret Michaels does more jobs in a single day than most people do in an entire lifetime. Depending on the hour of the day he's a cultural icon, a rock god, an entrepreneur, a TV star, a father, the face of the American Diabetes Association, a supercross enthusiast, solo artist, Poison frontman, and a generous donor to a myriad of charitable causes.
Michaels first rose to fame as the frontman of Poison. As one of rock's most iconic and enduring bands, Poison defined the fast, gritty, and glamorous rock 'n' roll scene. Since the band's beginning, Poison has achieved massive success- releasing eight studio albums, four live albums, and selling over 30 million records worldwide and 16.5 million records in the U.S. alone.
The band has charted 10 singles in the Top 40 on Billboard's Hot 100 including the number-one single, "Every Rose Has It's Thorn." Twenty-five years after their debut, Poison is still recording music and performing together. The Poison 25th Anniversary tour will kick off on May 25th, 2011 and will continue throughout the summer.
Bret Michaels' solo career has been equally successful: his most recent solo album, "Custom Built," released in July of 2010, topped the charts, reaching #1 on Billboard's Hard Rock list. His current solo tour, "Get Your Rock On" is selling out arenas across the country and his forthcoming solo album of the same name will be released this summer.
Michaels has achieved stunning success in the realm of reality TV as well. His "Rock of Love" television series is one of the most successful in VH1's history. He went head to head with some of the brightest minds in business on Donald Trump's NBC hit, "Celebrity Apprentice" and went on to "Trump" the competition with his Trop-A-Rocka Snapple drink.
Saturday, December 10, 8 pm
The Buckinghams: Joy of Christmas Show with Harry and Patti Reinhardt
Tickets: $22-$30
The trademark opening horn notes on their #1 hit, "Kind of a Drag" became a signature of the Chicago horn sound as identifiable as The Buckinghams themselves. Their first manager/co-producer, Carl Bonafede, signed them to Chicago's USA Records. With big band musician Dan Belloc as co- producer, and arranger Frank Tesinsky creating their horn sound, The Buckinghams recorded 12 singles. Performing on WGN-TV's "All Time Hits," for 13 weeks increased their Midwest reputation. When USA Records released "Kind of a Drag," no one anticipated the demand, as the single rocketed to #1 across the country. In 1967 Cash Box Magazine named them "The Most Promising Vocal Group in America," and they delivered.??Original founding members Carl Giammarese and Nick Fortuna continue to deliver a powerful replay of their hits and solid gold memories.
Harry and Patti Reinhart are long time musicians, also father and mother of local American Idol contestant Haley Reinhart.
Saturday, December 17, 9 pm
Head East with M&R Rush
Tickets: $20-$35
CD RELEASE PARTY FOR HEAD EAST'S NEW CD "One Night with Head East"
Head East is currently a 5-piece band consisting of Roger Boyd (keyboards & vocals), Greg Manahan (bass, lead guitar & vocals), Glen Bridger (lead guitar & vocals), Eddy Jones (drums & vocals), and Darren Walker (lead vocals & bass). The new members superb musicianship and versatility along with their strong vocal and song writing abilities, resulted in the reinstatement of some classic Head East songs to the set list along with new material and a few new covers of classic rock favorites, making for an exciting new live show.
Though St. Louis is often mentioned as Head East's hometown, the original members grew up in south central Illinois. Originally known as the TimeAtions, the band adopted the name Head East at the suggestion of Baxter Forrest Twilight, who was a technician/stage-hand for the band. August 6, 1969 is recognized as the date the band officially became Head East and they played their first gig in Carbondale, Illinois about 100 miles southeast of St. Louis.
Head East has brought four decades of classic rock to their fans. Roger Boyd, leader and keyboardist of Head East, has stated that Head East will continue to rock as long as he can lift his synthesizer over his head and play. And that he looks forward to bringing Head East music to the fans for many years to come.
M&R Rush had its beginnings in the early 70's, when a group of five high school friends from Chicago's Roseland neighborhood had a dream of making it in the music business. M&R Rush was signed by the same Chicago based management company who was guiding another local Chicago group called Styx.
In 1980, "The Loop" radio in Chicago chose M&R Rush to be on their first hometown album. The song "Rock & Roll Chicago", written and performed by M&R Rush, became the most requested song off the album and finished at #45 for the year at that station. M&R Rush music has also returned to the airwaves as regional radio stations have featured live-unplugged performances of M&R Rush and music from four recently released CD's.The excitement continues as plans for the 2012 Summer "Alpha" Tour are in the works in support of the new 8 song CD by the same name
Thursday, December 29, 8 pm
Collin Raye
Tickets: $22-$35
One of the true hit-makers of the 1990's, Collin Raye still continues to crank out soulful, heartfelt material with the honesty and richness that is signature to hisvocals on his newly formed label, StarPointe Records.
Collin Raye is nothing if not passionate. His fiery delivery has made country standards of such searing ballads as "Love, Me," "In This Life," "Not That Different" and "Little Rock." Always an electrifying showman, he has also blazed through such vivid rockers as "My Kind of Girl," "That's My Story," "I Can StillFeel You" and "I Want You Bad."
Collin Raye's performance at Viper Alley will be an acoustic set.
Saturday, December 31, 8 pm
New Years Eve: American English with Hot Rocks
Tickets: $15-$70
Free champagne toast at midnight and limited party favors throughout the evening!
American English is simply the best Beatle tribute story of our time. At the inception of the band, they were voted "number one" by thousands of Beatle fans as winners of sound a like contests at Beatlefest® for three consecutive years. They have also won Illinois Entertainer of the Year and have been voted "Best Tribute Band" three of the last four years by their fans in the Chicagoland area. Their demand here and abroad, coupled with their spectacular fan base, has anchored them into a professional setting, and launched them into larger venues and theatres worldwide.
The fantasy lives on with these remarkable musicians who take the music to the highest level possible. American English is the closest you will ever get to reliving The Beatles. Whether you grew up with the Fab Four or not, this show will be your window to the past. Witness "The Complete Beatles Tribute" with American English!
Premium Raised Dinner Seating Package Includes:
Salad Served Family Style
Choice of One of Three Dinner Courses (Grilled Brick Chicken, Skirt Steak, or Shrimp Risotto)
Desserts One Per Person (Molten Chocolate Cake or Warm Apple Crostata)
includes tax tip, and 1 soft drink
About Viper Alley
Viper Alley is a dynamic boutique concert and dining venue from the creator of Chicago's award-winning theWit Hotel. Located in Lincolnshire, IL, Viper Alley offers an immersive music experience and the ultimate in year-round entertainment for up to 500 guests in the heart of Chicago's suburban North Shore.

Media contact: Toni Antonetti, PR Chicago, 847-949-0097, toni@prchicago.com; Marcy Manning, PR Chicago, 847-398-1388, marcy@prchicago.com