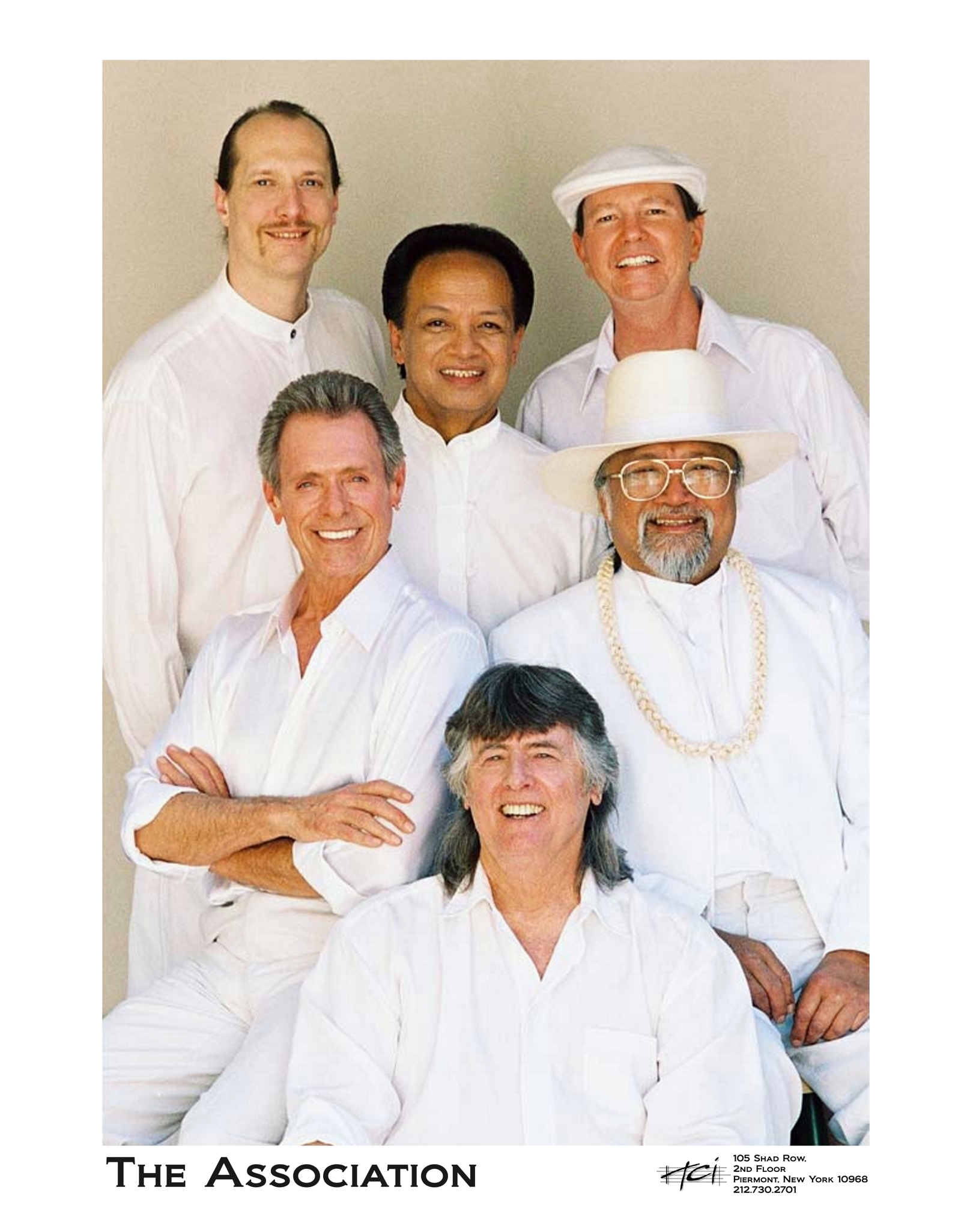 It's Viper Alley for the holidays, for an amazing mix of artists sure to appeal to every musical taste. Performers range from self-titled acoustic troubadour Shawn Mullins, to renowned 70s jazz fusion band Spyro Gyra, to British blues band Savoy Brown to country music legend Collin Raye.
For a special holiday treat, don't miss 60s Chicago pop hitmakers The Buckinghams with The Joy of Christmas and jazz great David Benoit, with his iconic "Charlie Brown Christmas."
Viper Alley offers an intimate atmosphere, top-quality sound, pre-show dining, fine wines and handcrafted cocktails.
For more information and tickets, visit www.viper-alley.com. Note: Must be 21 or older to attend all shows unless otherwise specified.
Friday, Nov. 4, 9:30 pm
7th Heaven with He Said She Said
Tickets: $10-$15
Voted the Best Band in Chicago by BarStar Magazine, 7th Heaven Band has set attendance records and sold nearly 30,000 CDs. A storied Chicago band with 24 year of performing under its belt, 7th Heaven Band is committed to delivering an amazing musical experience to its fans.
Saturday, Nov. 5, 7 pm
Roomful of Blues
Tickets $10-$30
With an almost non-stop performance schedule for the last 37 years, Roomful of Blues has earned critical, popular and radio success and a legion of fans around the globe. Twice, the prestigious Down Beat International Critics Poll selected Roomful of Blues as Best Blues Band. Roomful's horn section has won The Blues Foundation's W.C. Handy Award for "Best Instrumentalist" three times and in 2004 won the prestigious W.C. Handy award for "Best Blues Band. They joined the Alligator Records family with That's Right! in 2003. The CD received massive amounts of praise and received yet another Grammy© nomination.

Currently an eight-piece unit led by guitarist Chris Vachon, the band has never sounded fresher or stronger. With vocalist Phil Pemberton, upright bassist John Turner, drummer Ephraim Lowell, keyboardist Travis Colby, baritone and tenor saxophonist Mark Earley along with long-time member tenor and alto saxophonist Rich Lataille (the longest-standing member of the group) and trumpeter Doug Woolverton. As always, the driving philosophy of Roomful of Blues as a musicians' band puts the unit ahead of any one individual. Their winning combination of jump, swing, blues, R&B and soul remains their calling card, as does their ability to fill the dance floor.
Saturday, Nov. 5, 10 pm
Kip Winger (solo acoustic) with Andrew Blake
Tickets: $14-$20
A solo, acoustic show by Kip Winger, the multi-platinum recording artist.
Kip Winger may be known best for his success with Winger and his early days as a bass player with Alice Cooper. However the range and scope of his musical journey can be more fully experienced in his solo albums, This Conversation Seems Like A Dream, Songs From The Ocean Floor, From The Moon To The Sun and his most recent composition Ghosts for string orchestra, piano and harp.
Thursday, Nov. 10, 8 pm
Vanilla Fudge
Tickets: $20-$30
In 1968, Vanilla Fudge headlined the Fillmore West with Steve Miller. The group then performed "You Keep Me Hangin' On" on The Ed Sullivan Show, and released their second album, "The Beat Goes On." Despite its avant-garde conceptualization and execution, the LP was a hit and climbed into the Top Twenty. That summer, Atco reissued "You Keep Me Hangin' On," and the second time around it climbed into the Top Ten. It was followed by Renaissance, one of Vanilla Fudge's best albums, which also hit the Top Twenty. The band had three albums in the Top One Hundred, two of which were in the Top Twenty and one in the Top Five Single. The band toured with Jimi Hendrix, played dates equal billed or headlined with groups such as Cream, Janis Joplin, Jefferson Airplane, among many others; late in the year, they toured with the fledgling Led Zeppelin as their opening act.

After forty-five years, Vanilla Fudge is still rocking the world in 2011 with concerts in the USA & Europe. They performed on Late Night with Jimmy Fallon NBC TV on March 28, 2011.
Friday, Nov. 11, 8 pm
The Association
Tickets: Standing room only available $22
THE ASSOCIATION is one of the most popular and successful bands to have come out of the sixties. They have sold over EIGHTY MILLION records, tapes, CDs and DVDs, earning six gold discs and two platinum. Their album, THE ASSOCIATION GREATEST HITS (Warner Brothers), continues to be one of the longest best-selling albums in the history of the company.
Friday, Nov. 11, 10:15 pm
Local H
Tickets: $15-$35
Chicago power duo Local H released its first-ever greatest hits collection, Local H: The Island Years, on April 5th as part of Universal Music's ICON series. With this release, they joined the ranks of a select group of legendary artists who have been touted by Universal as representative of a genre and a generation, including Johnny Cash, James Brown, Lynyrd Skynyrd, Kiss and.... Hoobastank.
Saturday, Nov. 12, 9 pm
Rusted Root with Mr. Blotto
Tickets: $30-$45
Rusted Root has sold more than 3 million albums worldwide. Formed in Pittsburgh by singer/guitarist Glabicki in the early '90s, Rusted Root's worldly style quickly charmed fans of roots music and world rock. After debuting in 1992 with the self-released Cruel Sun, Rusted Root signed with Mercury Records and released the 1994 platinum selling breakthrough When I Woke, which featured the hit songs Send Me On My Way, Ecstasy and Martyr. Not long after, the band scored on tours with Toad the Wet Sprocket, Santana, The Grateful Dead, Dave Matthews Band, The Allman Brothers Band, HORDE Festivaland, perhaps most notably, the highly coveted support role on the landmark Jimmy Page/Robert Plant reunion tour. The hard-touring Rusted Root returned in 1996 with Remember, which was followed by 1998's Rusted Root. Following some time off the band re-emerged in 2002 with Welcome. To My Party. After leaving Mercury/Island Def Jam Records the band's sixth album, Rusted Root Live, was released in 2004. This double live album was the second release on the band's Touchy Pegg label, following the re-release of the newly re-mastered Cruel Sun in 2003. Along the way, Rusted Root has also issued three EPs (Evil Ways, Live, and Airplane), a home video (Rusted Root Live) and miscellaneous film and TV soundtrack tracks (Twister, Mathilda, Home For the Holidays, Party of Five, Charmed, Homicide, Ice Age). And interestingly, NASA engineers chose Send Me On My Way as "wake-up" music for the Mars Exploration Rover Opportunity, for Sol 21.
Thursday, Nov. 17, 8:30 pm
Paula Cole
Tickets: $20-$35
Grammy winner and 7 time Grammy nominee Paula Cole has released six albums spanning a seventeen year career. She has sold approximately three million albums and has performed with Counting Crows, Matchbox 20, Sarah McLachlan, Melissa Etheridge, Lilith Fair, Peter Gabriel, Emmy Lou Harris and many more. Emotionally deep and thrilling performances are a trademark. Poetically melodic and fiercely touching, intelligent writing makes Cole stand apart. Other artists such as Herbie Hancock, Annie Lennox, to Katherine McPhee have covered her compositions. With a loving allegiance to her fans, she maintains loyal communication through the web and after her live shows. As the first woman in history to solely produce and receive the best Producer Grammy nomination for her work, "This Fire", Cole has broken boundaries with a searcher's spirit. From her top ten hits of the 1990's to her more recent critically acclaimed albums, Paula Cole continues to write, produce, record and perform heartfelt, meaningful, lasting music.
Friday, Nov. 18, 8 pm
Edwin McCain
Tickets: $22-$30
With a new CD and single out, Edwin McCain is bringing a new energy to his work and performance. You probably know him best for his emotional ballads "I'll Be" and "I could not ask for more". McCain's songs speak straight to the heart.
Saturday, Nov. 19, 9 pm
Eagles Tribute: Heartache Tonight with Special Guest Jaktripper
Tickets: $10-$15
From the powerful guitar duel in "Hotel California" to the shimmering harmonies of "Peaceful Easy Feeling," Heartache Tonight delivers a true Eagles concert experience in every detail. Each performance features unforgettable hit songs from all eras and incarnations of the Eagles, plus great solo hits like Joe Walsh's "Rocky Mountain Way," and Don Henley's "Dirty Laundry.
The six members of Heartache Tonight have shared stages with some of the biggest names in rock, including Jimmy Buffett, Eddie Money and the Doobie Brothers, and have played festivals and performing arts centers across the country. Every show is filled with moments designed to thrill classic rock fans :the soaring a cappella harmonies of "Seven Bridges Road," the snarling guitars of "Life In The Fast Lane," the anthemic country rock of "Take It Easy," and the beautifully evocative "Heart Of The Matter." Close your eyes and you'll swear you're hearing the real thing
Sunday, Nov. 20, 7:30 pm
Shawn Mullins with Special Guest Callaghan
Tickets $20-$25
Shawn Mullins experiences included an indoctrination into the collaborative creative process by numerous bouts of intensive co-writing, in one instance putting him atop of the country charts via a key contribution to the Zac Brown Band's "Toes," marking his third #1 single, following 1999's "Lullaby" and the 2006 Triple A/Americana chart-topper "Beautiful Wreck." Further co-writing yielded nine of the 11 songs on the new album, which Mullins believes represents the strongest, most expressive writing of his distinguished career.
Wednesday, Nov. 23, 9:30 pm
Hi-Infidelity
Tickets: $10-$20
Playing the biggest and best hits from REO Speedwagon, Journey, STYX, and other classic rock bands, Hi-Infidelity delivers a high-powered, high-energy show. Voted Best Classic Rock Band and Best Tribute Band in Suburban NiteLife Magazine.
Friday, Nov. 25, 9 pm
Blackened with Losing Scarlet
Tickets: $8
One of Chicago's premiere Metallica tribute bands. This year on Black Friday, come to Viper Alley and get ready to ROCK OUT to some of your favorite Metallica songs.
Happy Thanksgiving! For our "Weekend of Thanks" get half off admission to the concert when you bring two non expired canned goods for the shows on November 25 and 26.
Saturday, Nov. 26, 9 pm
Dave Matthews Tribute - Trippin Billies
Tickets: $12, $14 day of show
Trippin Billies is the closing thing to being at a Dave Matthews concert -- the band captures the esence of Dave Matthews and plays only original Dave Matthews material and songs Matthews has covered.
Happy Thanksgiving! For our Weekend of Thanks, get half off admission to the concert when you bring two non-expired canned goods for the shows on Nov. 25 and 26.
Friday, Dec. 2 , 8:30 pm
Spyro Gyra
Tickets: $27-$50
Spyro Gyro, a jazz fusion band originally formed in the 1970s, has enjoyed considerable success as skillful pioneers of a genre that combines jazz with elements of R & B, funk and pop. With more than 25 albums and 10 million copies sold, the band's hit singles, "Shaker Song" and "Morning Dance" still enjoy considerable airplay on smooth jazz stations across the country.
Saturday, Dec. 3, 6:30 pm
Elvis Impersonator: Rick Saucedo
Tickets: $10-$15
Unbelievable Elvis impersonator and original artist, Rick Saucedo was voted "Best Male Entertainer" and "Best Solo Performer" by Suburban Nitelife Magazine. Rick Saucedo will be performing some of your favorite Elvis Christmas songs for this performance!
Viper Alley is a proud supporter of Toys For Tots. Please bring a new and unwrapped toy to be donated for our Toys For Tots Drive for any concert or event from December 1 to December 16 to get a $10 off certificate valid 1/1/12 to 3/31/12!
Saturday, Dec. 3, 10 pm
Savoy Brown with Kim Simmonds: Voodoo Moon CD Release Party
Tickets: $20-$40
"Legendary, a blues/rock institution, true innovators"; these are just a few of the ways Savoy Brown has been described over the past forty years by music critics and fans. One of the earliest of British blues bands, Savoy Brown, with founder guitarist Kim Simmonds at the helm, helped launch the 1967 UK blues boom movement that brought blues music
back to the USA invigorating the style forever. In the process, the band became part of the framework that launched the rock and roll music of the 1970's. Their influence now stretches into modern rock as we know it today.
Viper Alley is a proud supporter of Toys For Tots. Please bring a new and unwrapped toy to be donated for our Toys For Tots Drive for any concert or event from December 1 to December 16 to get a $10 off certificate valid 1/1/12 to 3/31/12!
Tuesday, Dec. 6, 6 pm and 8:45 pm
A Charlie Brown Christmas with David Benoit
Tickets: $25-$50
Since launching his recording career in 1977, David Benoit's expansive career as a contemporary jazz pianist has included over 25 solo recordings. His '80s releases This Side Up, Freedom at Midnight and the GRAMMY nominated Every Step of the Way are considered influential genre classics. Among his other Grammy nominations are those for Best Instrumental Composition (for "Dad's Room," from 1999's Professional Dreamer) and Best Large Jazz Ensemble Performance (for the GRP All-Star Big Band). His prolific output since 2000 includes several prominent Charlie Brown related projects (including Here's To You, Charlie Brown: 50 Great Years and the star-studded 40 Years: A Charlie Brown Christmas) that reflect his lifelong passion for the music of original Peanuts composer Vince Guaraldi and solidify Benoit's role as his musical heir. Benoit has also released the Billboard Contemporary Jazz charting albums Fuzzy Logic, Right Here, Right Now, Full Circle and Heroes, which paid homage to the pianist's top jazz and pop influences.
Saturday, Dec. 10, 8 pm
The Buckinghams with a special Joy of Christmas Show
Tickets: $22-$30
The trademark opening horn notes on their #1 hit, "Kind of a Drag" became a signature of the Chicago horn sound as identifiable as The Buckinghams themselves. Their first manager/co-producer, Carl Bonafede, signed them to Chicago's USA Records. With big band musician Dan Belloc as co- producer, and arranger Frank Tesinsky creating their horn sound, The Buckinghams recorded 12 singles. Performing on WGN-TV's "All Time Hits," for 13 weeks increased their Midwest reputation. When USA Records released "Kind of a Drag," no one anticipated the demand, as the single rocketed to #1 across the country. In 1967 Cash Box Magazine named them "The Most Promising Vocal Group in America," and they delivered.

Original founding members Carl Giammarese and Nick Fortuna continue to deliver a powerful replay of their hits and solid gold memories.
Viper Alley is a proud supporter of Toys For Tots. Please bring a new and unwrapped toy to be donated for our Toys For Tots Drive for any concert or event from December 1 to December 16 to get a $10 off certificate valid 1/1/12 to 3/31/12!
Saturday, Dec. 17, 9 pm
Head East with M & R Rush
Tickets: $20-$35
Head East is currently a 5-piece band consisting of Roger Boyd (keyboards & vocals), Greg Manahan (bass, lead guitar & vocals), Glen Bridger (lead guitar & vocals), Eddy Jones (drums & vocals), and Darren Walker (lead vocals & bass). The new members superb musicianship and versatility along with their strong vocal and song writing abilities, resulted in the reinstatement of some classic Head East songs to the set list along with new material and a few new covers of classic rock favorites, making for an exciting new live show.
Though St. Louis is often mentioned as Head East's hometown, the original members grew up in south central Illinois. Originally known as the TimeAtions, the band adopted the name Head East at the suggestion of Baxter Forrest Twilight, who was a technician/stage-hand for the band. August 6, 1969 is recognized as the date the band officially became Head East and they played their first gig in Carbondale, Illinois about 100 miles southeast of St. Louis.
Head East has brought four decades of classic rock to their fans. Roger Boyd, leader and keyboardist of Head East, has stated that Head East will continue to rock as long as he can lift his synthesizer over his head and play. And that he looks forward to bringing Head East music to the fans for many years to come.
Thursday, Dec. 29, 8 pm
Collin Raye
Tickets: $22-$35
One of the true hit-makers of the 1990's, Collin Raye still continues to crank out soulful, heartfelt material with the honesty and richness that is signature to his vocals on his newly formed label, StarPointe Records.
Collin Raye is nothing if not passionate. His fiery delivery has made country standards of such searing ballads as "Love, Me," "In This Life," "Not That Different" and "Little Rock." Always an electrifying showman, he has also blazed through such vivid rockers as "My Kind of Girl," "That's My Story," "I Can Still Feel You" and "I Want You Bad." Collin Raye's performance at Viper Alley will be an acoustic set.
About Viper Alley
Viper Alley is a dynamic boutique concert and dining venue from the creator of Chicago's award-winning theWit Hotel. Located in Lincolnshire, IL, Viper Alley offers an immersive music experience and the ultimate in year-round entertainment for up to 500 guests in the heart of Chicago's suburban North Shore.

Media contact: Toni Antonetti, PR Chicago, 847-949-0097, toni@prchicago.com; Marcy Manning, PR Chicago, 847-398-1388, marcy@prchicago.com