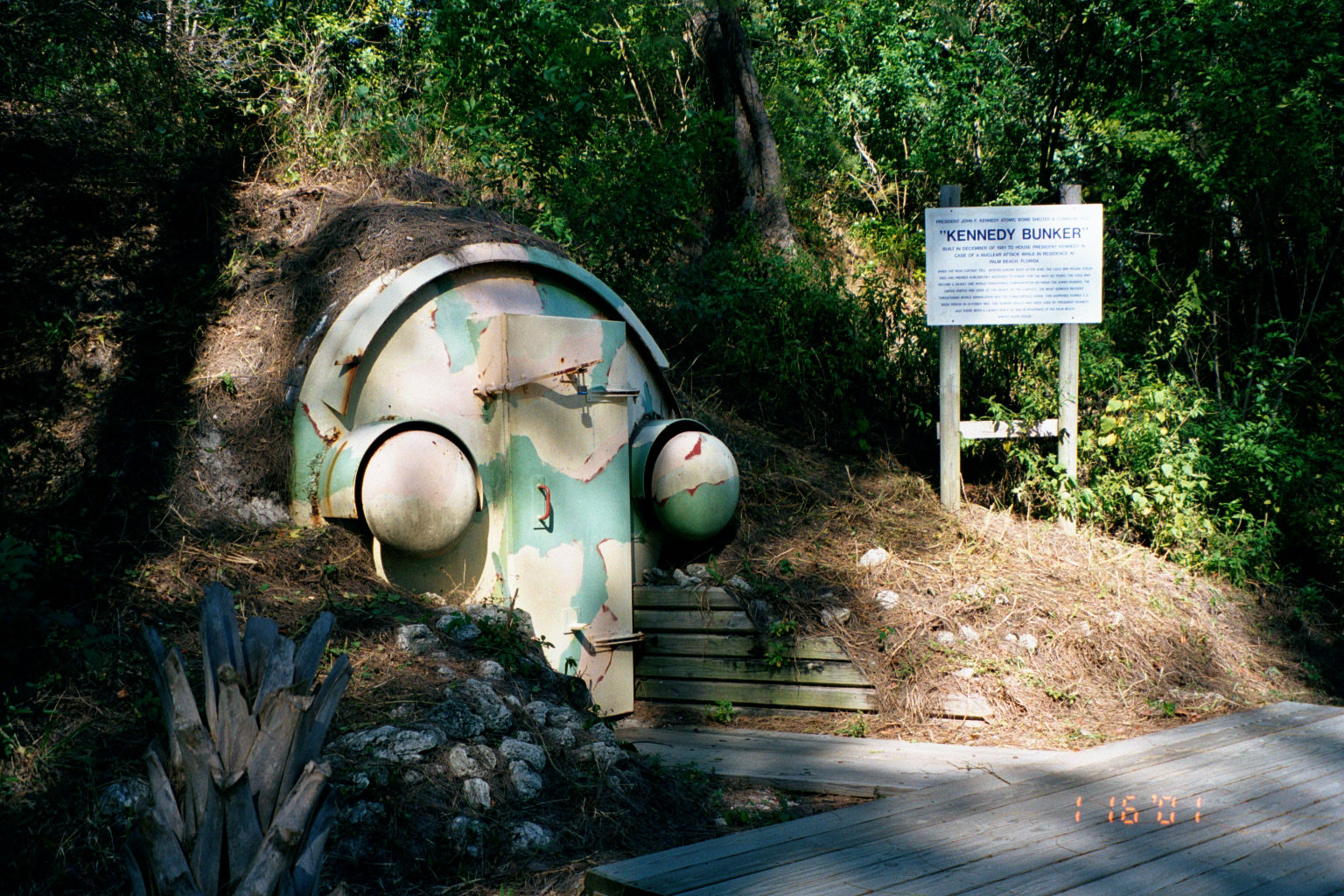 Tallahassee, Florida, USA – Sitting and retired American Presidents have hosted heads of state here, sailed in the Atlantic, even had a secret bunker here. As the Republican National Convention has focused national attention on Tampa ahead of the 2012 presidential election, now is the time to rediscover Florida's rich presidential history.
"Let it be signified to me through any channel ... that the possession of the Floridas would be desirable to the United States, and in sixty days it will be accomplished." -- General Andrew Jackson in a letter to President James Monroe
Pensacola
True to his words, Andrew Jackson seized La Florida from Spain and was sworn in as Florida's first territorial governor in
Plaza Ferdinand VII in Pensacola
. On July 17,1821,Jackson declared Pensacola the capital of the territory and served as governor until he formed a working government later that year. A bust of Jackson remains in city's historic Palafox district.
Key West
The Truman Little White House has welcomed six presidents to Key West. Harry S. Truman spent the most time, logging 11 trips and more than 175 days. President John F. Kennedy hosted British Prime Minister Harold Macmillan in the 1960s. William Howard Taft and Dwight Eisenhower also used the Little White House for relaxation as later Presidents would use Camp David. Today, the
Truman Little White House
is a public, living museum as well as a retreat and place of government business for our nation's leaders.
Dry Tortugas
Seventy miles off Key West is
Fort Jefferson
, built in the mid-19th century to protect the vital shipping channel. The fort once imprisoned Dr. Samuel Mudd, who had set the broken leg of John Wilkes Booth after the assassination of Abraham Lincoln. Mudd was convicted of conspiracy in the murder. Four years later, in 1869, President Andrew Johnson pardoned Mudd for working tirelessly to save lives during a yellow fever epidemic at the fort. In 1970, Fort Jefferson was listed on the National Historic Register and in 1992 was designated a national park.
Palm Beach
Another tiny island off Florida's Atlantic Coast near Palm Beach held a secret for years. The Navy's Seabees in 1961 constructed a secret bunker on
Peanut Island
. It was an evacuation site for President Kennedy in the event of a nuclear attack during the Cuban Missile Crisis. The Kennedy Bunker is now declassified and open to the public. Visitors pass down a long metal tunnel and through a radiation testing station before entering what would have been America's command center during a nuclear attack.
Orlando
All 44 Presidents bring history to life at Walt Disney Worlds' Magic Kingdom. Barack Obama delivers the oath of office via animatronics at the
Hall of Presidents
. Bill Clinton and George W. Bush recorded their own dialogue for the attraction.
Clermont
The Presidents Hall of Fame has a hands-on classroom where teachers and students can sit in a chair from the Oval Office or from Ford's Theater as well as peek inside a 60- by 20-foot replica of the White House.
Daytona Beach
President Warren Harding's wife's childhood home is now a fine dining restaurant called
The Cellar
. Harding used the home as a wintering spot for his family to escape Ohio's bitter weather.
Fort Myers
On Florida's west coast, inventor Thomas Edison and businessman Henry Ford, who lived side by side, welcomed several presidents, including Harding and Herbert Hoover, at their
winter estates.
The collection of historic homes including Edison's Botanic Research Laboratory is open daily for tours.
Tampa
The 2012 host city for the Republican National Convention welcomed then-Col. Teddy Roosevelt and his Rough Riders in 1898 at the
Tampa Bay Hotel.
The magnificent building with turrets, domes and minarets was called Henry Plant's "Palace" when it opened. The national historic landmark is now a museum on the University of Tampa campus filled with treasures and, oftentimes, Teddy Roosevelt regaling visitors with stories from his bygone era.
VISIT FLORIDA
is available to work with producers, reporters, and writers to identify experts, venues and archival video and photos to support this project.
For more information call Pam Forrester (850) 205-3827 or email at: pforrester@VISITFLORIDA.org.