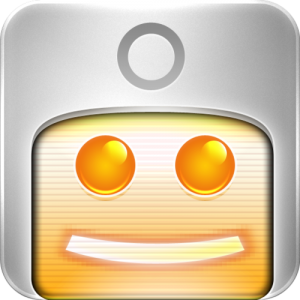 Boston, MA – May 7, 2012- The Myrtle Beach Area Convention and Visitors Bureau and SCVNGR, the mobile game all about going places, doing challenges, and earning rewards, have partnered to add a new layer of fun to many Myrtle Beach area attractions. The Myrtle Beach Area CVB has launched three treks on SCVNGR, each offering an interactive, social way for visitors and even locals to explore select areas of the region.

Through SCVNGR, a free mobile application, each trek contains a themed set of locations where players can complete quick challenges and can earn points to "unlock" rewards along the way. Players who complete all the challenges in a trek will be entered to win Myrtle Beach swag.
"The Myrtle Beach Area CVB built challenges that are super social and interactive so people will be able to experience area attractions in a new way," said Seth Priebatsch, Chief Ninja of SCVNGR. "We know visitors to Myrtle Beach love to have a good time, and that's exactly what SCVNGR is all about."

The Visit Myrtle Beach treks now live on SCVNGR include:
Myrtle Beach Boardwalk: Users will navigate their way through Myrtle Beach's 1.2-mile boardwalk and promenade in downtown Myrtle Beach as they complete challenges and learn new things about the space, which opened in June 2010.

Broadway at the Beach: The largest, walkable entertainment and attraction complex in Myrtle Beach, users will be able to complete challenges in and around Broadway at the Beach with a focus on six attractions.
Brookgreen Gardens: Considered the finest outdoor presentation of American figurative sculpture in the world, Brookgreen was created in the early 1930s by Archer and Anna Hyatt Huntington on the site of four former rice plantations. Users can explore the serene gardens and sculpture art, Lowcountry history, and zoo in a whole new way on this trek.
"SCVNGR is an emerging medium for destination marketing organizations that can enhance a visitor's experience," said Scott Schult, executive vice president of marketing for the Myrtle Beach Area Chamber/CVB. "This initiative fits in our overall marketing plan – to invest in social and digital media – and matches the way travelers are hoping to experience a destination in today's digital age."
SCVNGR is a social media tool designed to interact with visitors and offer interesting and new experiences. To join in the fun, download the free SCVNGR app at the Android Market or Apple App Store. For more information, visit www.scvngr.com/visitmyrtlebeach.

The Myrtle Beach area, popularly known as the Grand Strand, stretches from Little River to Pawleys Island, comprising 12 distinct cities along the South Carolina coast. Home to world-class golf, 60 miles of sandy beaches, an assortment of entertainment and family attractions and Southern hospitality, the Myrtle Beach area presents the quintessential vacation experience. For additional information on the Myrtle Beach area, visit http://www.visitmyrtlebeach.com or call (888) Myrtle-1.
About SCVNGR
SCVNGR is a game. Playing is simple: Go places. Have fun and share with your friends. Check-in, snap pics, do the social check-in or try a challenge! Everywhere you go, you'll earn points and start unlocking real-world rewards at over 12,000 locations. Start playing SCVNGR by downloading our free iPhone & Android app. And while you're at it, check out LevelUp from the makers of SCVNGR, the pay phone app that lets you pay with your phone to save and money. SCVNGR is funded by Google Ventures, Highland Capital Partners and Balderton Capital.

Media Contacts:
SCVNGR: Jennifer Brogan
Jennifer@kelandpartners.com
617-904-9393 x136
Kimberly Miles
PR Representative for the Myrtle Beach Area Chamber/CVB
Kimberly.miles@visitmyrtlebeach.com
843-916-7218