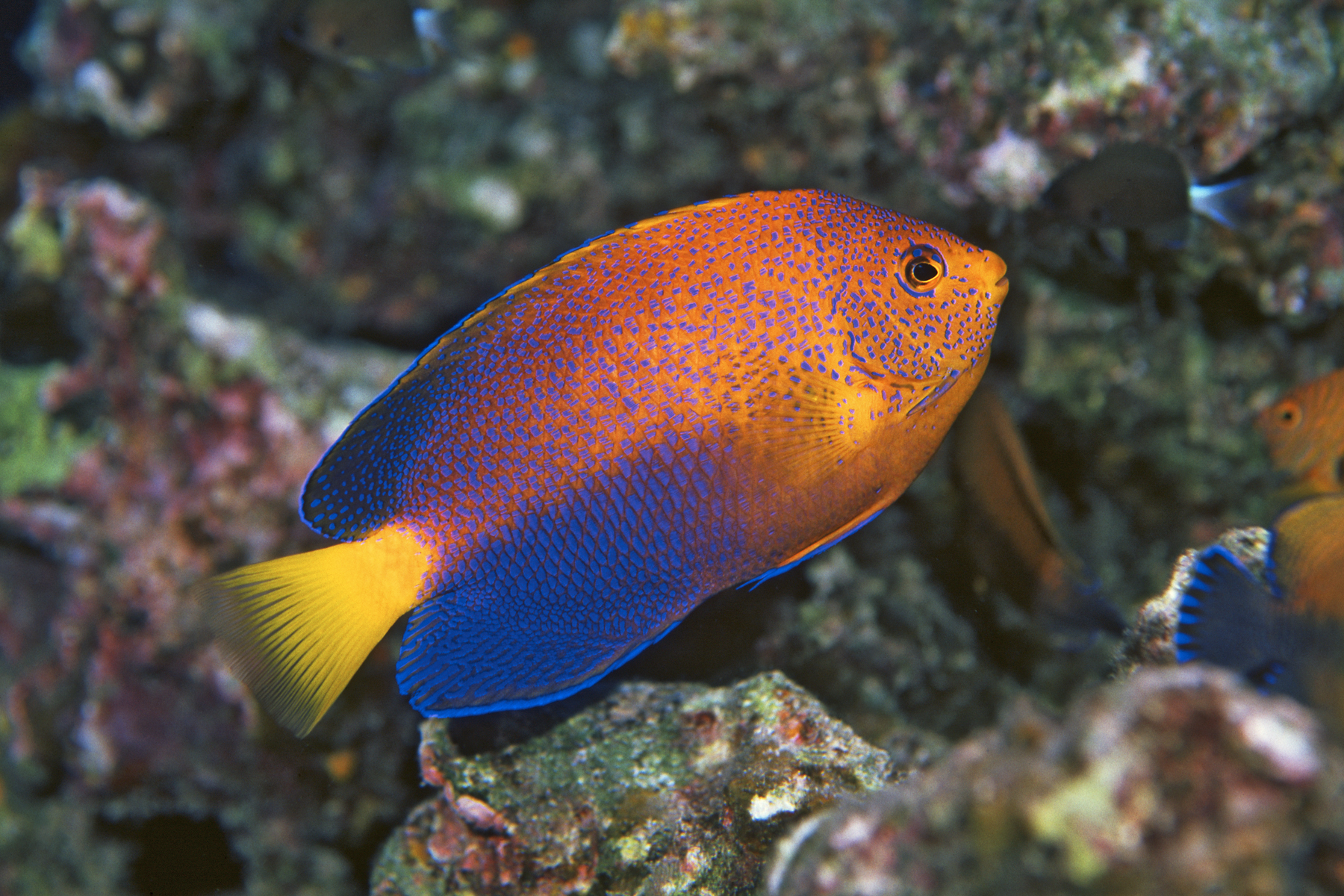 HONOLULU- Opening its first major exhibit in six years, the Waikiki Aquarium will unveil its new
Northwestern Hawaiian Islands exhibit
on August 18, 2011. Showcasing marine life from the
Papahanaumokuakea Marine National Monument
, which is home to over 7,000 marine species, a quarter of which are found nowhere else on Earth, the new exhibit will offer Waikiki Aquarium guests a rare opportunity to view a living reef ecosystem representative of that found in the world's most isolated islands.
"The new Northwestern Hawaiian Islands exhibit not only continues our mission to inspire and promote understanding, appreciation and conservation of Pacific marine life, but it also allows visitors to experience some of the rarity that the Marine National Monument boasts," said
Director Andrew Rossiter, Ph.D.
"Many of the species on display are abundant around the Northwestern Hawaiian Islands, but are extremely rare or absent around the Main Hawaiian Islands."
Among the unique
marine organisms
to be featured in the 4,400-gallon public display are table corals, masked angelfish, bandit angelfish and Japanese pygmy angelfish. Interactive touch screens associated with the exhibit provide additional information on the significance of the islands, their ecology and biodiversity, and the importance of preserving this almost pristine marine ecosystem for future generations.
In 2010, the Papahanaumokuakea Marine National Monument was designated as a United Nations World Heritage site, one of only 26 mixed UNESCO World Heritage sites in the world, recognized for outstanding natural and cultural values and it is the onlymixed status site in the U.S. The Waikiki Aquarium's new exhibit will give guests an unprecedented opportunity to view abundant marine life from one of the most remote areas on the planet.
Once construction began, the new $350,000
Northwestern Hawaiian Islands exhibit
took slightly less than one year to complete and was developed in partnership and with support from the Office of National Marine Sanctuaries and Papahanaumokuakea Marine National Monument.
###