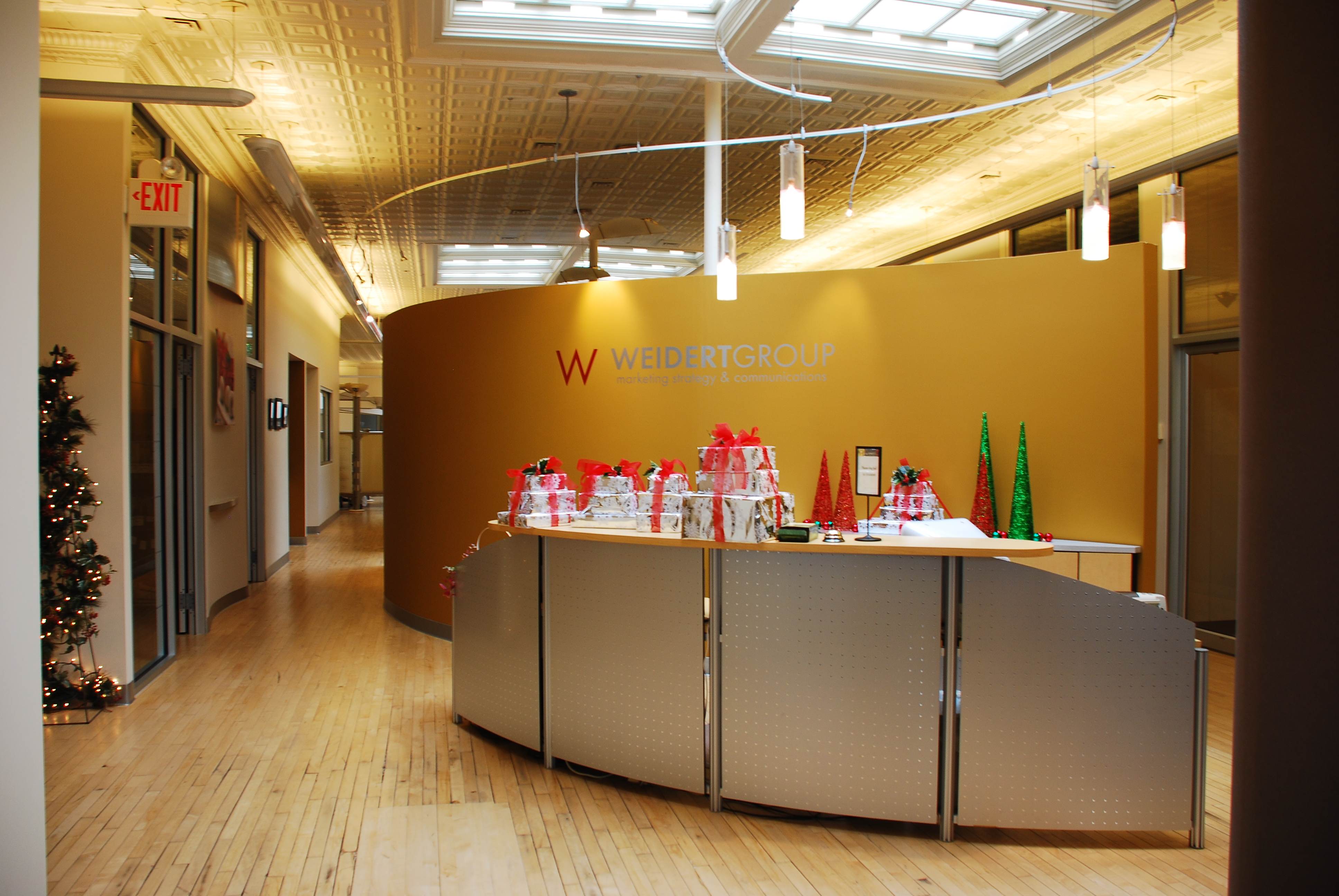 APPLETON, Wis.
- Businesses are still finding themselves having to cut costs in a number of ways these days. While trying to eliminate downsizing their number of employees or reducing resources, eliminating yearly staples like the annual company holiday party might also be in the plans. Although some budget cuts are more significant than others, some of them - like holiday parties - don't need to be eliminated, especially if you utilize your resources in a smart way. In fact, 76 percent of employers in America will hold some type of year-end celebration, according to the Bureau of National Affairs Inc., an Arlington, Virginia-based firm that tracks business practices. That's up from the decade low of 67 percent last year, though below the peak of 83 percent in 2005. (
source
)
However, just because more companies are reinstating holiday parties, doesn't mean their big holiday party budgets are reinstated. Here's a list of how you can still have your company party and spread some holiday cheer among your employees and colleagues, without breaking the bank:


Utilize your employees and office resources - Many employees probably have a number of supplies and unused decorations lying around their house. Ask them to bring a few into the office that are not in use at home. Tap into the supplies you already have around the office like tables, chairs, etc. instead of paying the high cost to rent them through a vendor.


Appoint an employee as the party planner - Work schedules can be hectic around this time of the year, but try to find someone within the company (i.e. an intern or administrative assistant) who would be willing to help plan the party. This will save a lot of expenses that would have been allocated to a party planner. If that's not possible, start a holiday party planning committee so all the responsibilities don't fall on one person.


Go grocery shopping - Instead of ordering food from an expensive caterer, order deli and bakery-made foods from a local grocery store.


Use coolers instead of bartenders - Offer simple beverages instead of fancy drinks that could only be made by a professional bartender. Having beverages in cans or bottles and/or one specialty punch makes it easier on you and your guests, especially since they can serve themselves.


Embrace e-mail RSVPs - Instead of using snail mail and paying postage for guests to send their RSVP cards back to your office, direct them to a link on your web site or use a service like eventbrite.com. Not only will you save money, but you'll also drive online traffic to your company's website!


Use an existing event as entertainment - Find out what's going on in your community, such as holiday parades and events. Use those events as entertainment for your party. By utilizing an existing event, you can avoid bad karaoke and dancing and enjoy being a part of the community.


Skip the expensive venues - Use your office as the party venue instead of wasting a large part of your budget on renting a banquet hall. You'll save loads of cash and be able to use the day before as a pre-party decorating fiesta with your office crew.

Employees at
Weidert Group, Inc.
, a full-service marketing agency located in the heart of downtown Appleton, have used these money-saving tips to plan their fourth annual "Whole Brain Holiday Bash", an appreciation event for their clients and business partners, which is being held at their office on November 23, 2010.
The holiday party coincides with the annual
Downtown Appleton Christmas Parade
, using the parade as entertainment, and will feature tasty hors d'oeuvres, simple cocktails and treats from local businesses. The company also chose to have clients and other guests RSVP to an online ticketing service,
eventbrite.com
in order to reduce the cost of pre-stamped RSVP cards.
So, as we continue to work through this tough economy, remember that company holiday parties can still go on, especially if you stick to a budget.
# # #