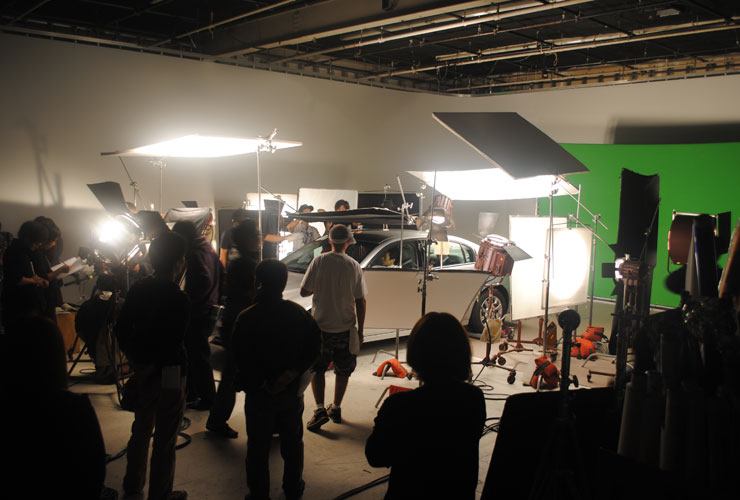 Over 17 years in operation, Bayshore Studio was San Francisco's only full-service sound stage production facility, offering stage space, equipment and expendable supplies to local and national production crews. Born from the ashes of One Pass Video and King Street Studio, acoustically-designed, Bayshore Studio was home to everything from commercials, and corporate videos to music videos and independent feature work.
Bayshore fulfilled a need for a real sound stage in San Francisco and worked with musicians, corporations and politicians including Metallica, Charles Schwab and Senator Dianne Feinstein. Due to hard economic times, the film production equipment of this studio will be sold via online auction at WestAuction.com beginning December 13th.
Bayshore Studio is located at 2178 Palou Avenue, San Francisco, CA. Those interested in the auction will have an opportunity to preview the lighting and grip equipment in-person on Monday, December 12th from 8:00 am to 2:00 pm before the online bidding begins on Tuesday, December 13th. If you are interested in the auction, contact West Auctions at WestAuction.com or 530-661-2499.