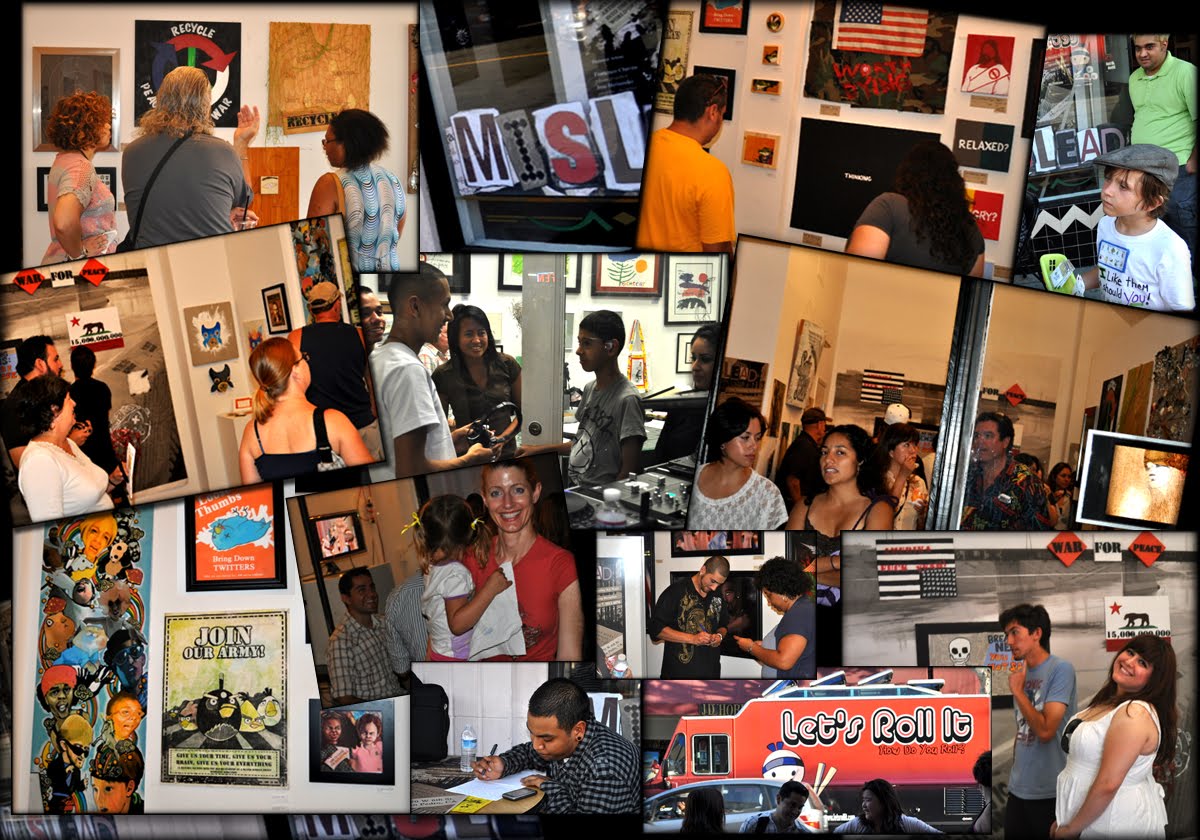 A talented group of six undergraduate students from Westwood College School of Design on the South Bay Campus joined emerging artists from throughout the community last week for opening night of the MISLEAD art show. The exhibit at the fINdings Art Center continues through July and features a multidisciplinary review of propaganda and double speak in modern culture. More than 400 people attended the opening event, which took place during the San Pedro First Thursdays Art Walk.

"MISLEAD celebrates the diversity of our community and the talent of our local emerging artists," said Annette Ciketic, executive director of the fINdings Art Center. "Our goal is to provide a venue to share ideas and talent - MISLEAD showcases the creativity of six promising artists from Westwood College, who will now graduate with the experience of having participated in a professional gallery exhibit."

The opening event includes a series of discussions with the artists about their inspirations and techniques. Propaganda and double speak provided compelling subject matter for the multidisciplinary display, which included photography, graphic design, traditional and digital illustration, concept art and three-dimensional sculpture. As part of the event, Westwood student artists Isa Zapata, Jose Hernandez, Lillian Martinez, Lisa Prevost, Mike Tomasian and Tim Celis also met with art patrons who purchased artwork on display during the event.

"The MISLEAD art exhibit provided a hands-on opportunity for Westwood College students to showcase their talents and engage with the public about their ideas and creative process," said Alicia Gorecki, School of Design faculty, Westwood College South Bay. "Real-life experience is an important part of the design program at Westwood - our goal is to graduate students who are prepared to make a career in the arts."

Westwood College has sponsored several arts shows in the community featuring a range of artists and artwork that celebrates the multicultural diversity of the campus and surrounding neighborhoods.

For more information about MISLEAD, or to see photos from the event, visit the South Bay by Design MISLEAD blog.