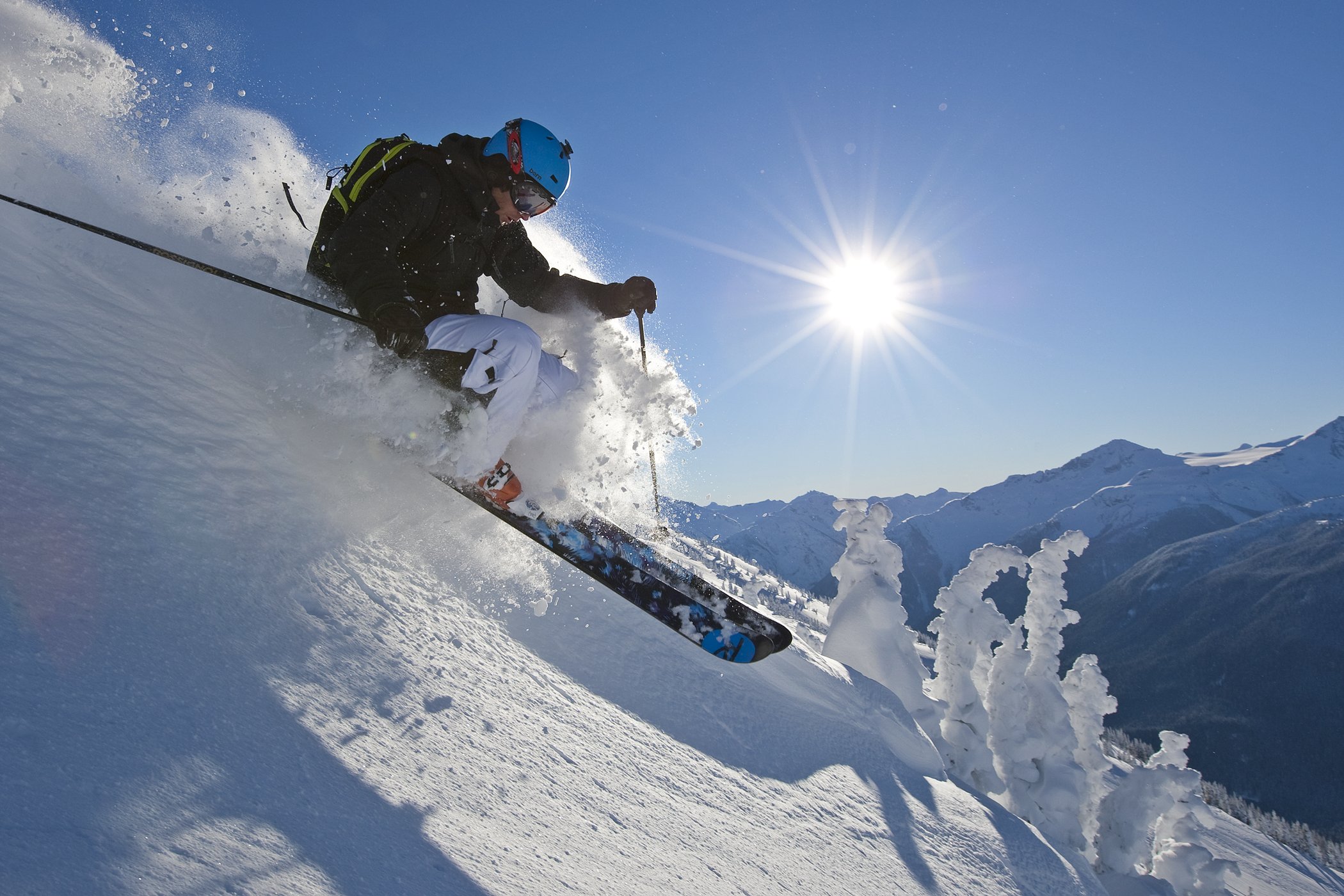 Whistler Blackcomb is pleased to announce the renewal of its sponsorship agreement with American Express Canada. As the official credit card of Whistler Blackcomb, the new sponsorship program will bring unique offers, purchase incentives, and rewards for Whistler Blackcomb guests and American Express Cardmembers.
"We couldn't be happier about this new agreement with American Express," says Stuart Rempel, Senior Vice President of Sales and Marketing at Whistler Blackcomb. "As two premium brands, focusing on delivering exceptional customer experience, our alignment with American Express supports Whistler Blackcomb's mission of driving international awareness as the No.1 resort destination in the world."
"American Express is very excited about the sponsorship renewal with Whistler Blackcomb" says Kerri-Ann Santaguida, Vice President of Merchant Services at American Express "The alignment and synergies across both brands provides a great opportunity for our Cardmembers and Whistler Blackcomb guests globally to benefit from unique experiences and offers. We look forward to building this relationship throughout 2012 and beyond."
This sponsorship also marks the renewal of Whistler Blackcomb's participation with the American Express Membership Rewards program in both Canada and the United States. Guests will be able to use their accumulated Membership Rewards points to purchase Whistler Blackcomb products, such as lift tickets, ski and snowboard rentals.
Whistler Blackcomb will now also be featured in the American Express SelectsTM Program campaign, a global marketing platform designed to drive incremental business to merchants in the travel, retail, dining and entertainment industries. Whistler Blackcomb will have a number of offers available to American Express Cardmembers available for purchase through the American Express SelectsTM website at www.americanexpress.ca/selects.

For more information on our unique programs with American Express, visit www.whistlerblackcomb.com/amex .
Deals and Packages
To plan a trip to the consistently rated No. 1 Mountain Resort in North America this winter, visit www.whistlerblackcomb.com or call 1-888-403-4727. Season long event and festival information is available online along with the most current weather and snow information.
Download the App
The free app, Whistler Blackcomb Live, Powered by TELUS,
allows skiers and riders to track their runs using GPS; check live grooming,
lift status and snow reports; view the trail map; take photos and share them
with friends; and view special promotions and information about the
resort. Available for iPhone and
Android. More info: whistlerblackcomb.com/app
Get Social with Whistler Blackcomb
Visit Whistler Blackcomb's online community page The Movement
Like us on Facebook at Facebook.com/whistlerblackcomb and
follow us on Twitter @whistlerblckcmb
About Whistler Blackcomb
Whistler Blackcomb, the official alpine skiing venue for
the 2010 Olympic and Paralympic Winter Games, is situated in the Resort
Municipality of Whistler located in the Coast Mountains of British Columbia 125
kilometres (78 miles) from Vancouver, British Columbia. North America's premier
four season mountain resort, Whistler and Blackcomb are two side-by-side
mountains which combined offer over 200 marked runs, over 8,000 acres of terrain,
16 alpine bowls, three glaciers, receives on average over 1,090 centimetres
(430 inches) of snow annually, and one of the longest ski seasons in North
America. In the summer, Whistler Blackcomb offers a variety of activities,
including hiking and biking trails, the Whistler Mountain Bike Park, and
sightseeing on the PEAK 2 PEAK Gondola.
For more information, visit whistlerblackcomb.com
-30-
Whistler Blackcomb
Whistler Mountain Resort Limited Partnership and
Blackcomb Skiing Enterprises Limited Partnership
4545 Blackcomb Way, Whistler, British Columbia, Canada,
V0N 1B4
Telephone: 604.932.3141
Fax: 604.938.7527 whistlerblackcomb.com
Proud to be a venue for the 2010 Olympic and Paralympic Winter Games