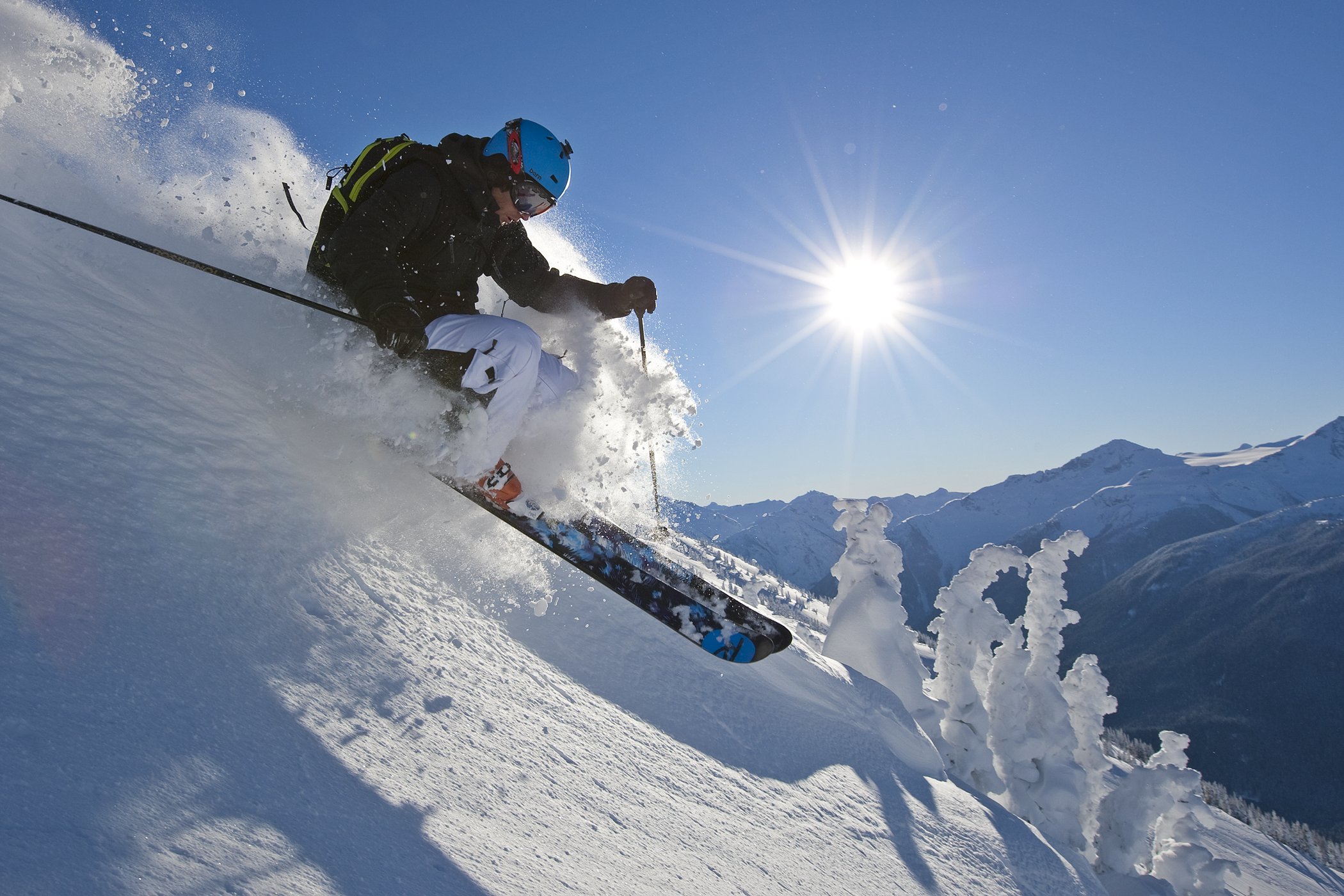 Whistler Blackcomb is excited to announce the renewal of its sponsorship agreement with The Globe and Mail. As the official newspaper of Whistler Blackcomb for the next three years, the sponsorship program will bring a number of unique offers and rewards to Whistler Blackcomb guests throughout the year. The Globe and Mail is currently offering guests access to daily newspapers in various mountain top locations, and a complimentary four week subscription to Globe2Go for Fresh Tracks participants.
"We are thrilled to bring The Globe and Mail on board for another three years," says Stuart Rempel, Senior Vice President of Marketing and Sales at Whistler Blackcomb. "Partnering with the Globe and Mail enables Whistler Blackcomb to increase its brand awareness as an iconic Canadian destination resort, while providing unique offers and benefits to The Globe and Mail readers, both nationally and regionally."
Through this renewal, The Globe and Mail becomes the title sponsor of Fresh Tracks Mountain Top Breakfast, offered daily throughout the winter season. Guests who attend the breakfast will be treated to a complimentary four week subscription of Globe2Go, the e-edition of The Globe and Mail newspaper. Whistler Blackcomb Fresh Tracks offers early birds a mountain-sized breakfast buffet and early loading privileges to the Roundhouse Lodge at 7:30am. As soon as Whistler Patrol gives clearance, guests are free to hit the freshly groomed runs before the public uploads at 8:30am.
"The Globe and Mail's partnership with Whistler Blackcomb is a natural fit – for our dedicated readers and the passionate skiers who visit their slopes each year," said Sean Humphrey, Director of Marketing, The Globe and Mail. "Whether it's the newspaper while you sip hot chocolate in the chalet, Globe2Go on your tablet from 2,000 feet, or early access to the slopes, The Globe and Mail makes the most of your Whistler Blackcomb experience."
The Globe and Mail is also the title sponsor of the B.C. Law Firm Ski Championships event, which is held annually on Blackcomb Mountain. This year's event will take place March 24, 2012 and is open to members of the Vancouver Bar Association who are interested in team ski and snowboard racing. To learn more about the race or to register, visit www.whistlerblackcomb.com/events/mountain/lawyers.
For more information about Whistler Blackcomb's partnership with the Globe and Mail, visit www.whistlerblackcomb.com/about/corporate_partners.
Deals and Packages
To plan a trip to the consistently rated No. 1 Mountain Resort in North America this winter, visit www.whistlerblackcomb.com or call 1-888-403-4727. Season long event and festival information is available online along with the most current weather and snow information.
-30-
About Whistler Blackcomb
Whistler Blackcomb, the official alpine skiing venue for the 2010 Olympic and Paralympic Winter Games, is situated in the Resort Municipality of Whistler located in the Coast Mountains of British Columbia 125 kilometres (78 miles) from Vancouver, British Columbia. North America's premier four season mountain resort, Whistler and Blackcomb are two side-by-side mountains which combined offer over 200 marked runs, over 8,000 acres of terrain, 16 alpine bowls, three glaciers, receives on average over 1,090 centimetres (430 inches) of snow annually, and one of the longest ski seasons in North America. In the summer, Whistler Blackcomb offers a variety of activities, including hiking and biking trails, the Whistler Mountain Bike Park, and sightseeing on the PEAK 2 PEAK Gondola.
For more information, visit http://ww1.whistlerblackcomb.com/media
About The Globe and Mail
The Globe and Mail, through its newspaper, magazine, online and mobile platforms, is Canada's foremost news media company. Each day, The Globe leads the national discussion by engaging Canadians in its award-winning coverage and analysis of news, politics, business and lifestyle. The Globe and Mail, Canada's national newspaper, founded in 1844, Report on Business, Canada's most influential business magazine, and globeandmail.com, the newspaper's online and mobile media hub, reach a combined 5.7 million readers every month. The Globe has received numerous journalism awards, including the international 2011 prize for General Excellence in Journalism from the Online News Association, nine Michener Awards for Public Service Journalism, and more National Newspaper Awards than any other newspaper in Canada. The Globe and Mail is 85% owned by Woodbridge, the investment arm of the Thomson family, and Bell Canada (15%).
MEDIA NOTES: Whistler Blackcomb is pleased to provide high resolution photographs available for editorial use, downloadable at the following link http://www.whistlerblackcomb.com/photo/index.htm
Please credit – Photographer Listed, Location: Whistler Blackcomb, British Columbia.
Get Social with Whistler Blackcomb: Find our online communities by visiting http://www.whistlerblackcomb.com/movement. You can also find Whistler Blackcomb on Facebook at Facebook.com/whistlerblackcomb , follow us on Twitter at @whistlerblckcmb and become our friend on Foursquare.
Whistler Blackcomb
Whistler Mountain Resort Limited Partnership and Blackcomb Skiing Enterprises Limited Partnership
4545 Blackcomb Way, Whistler, British Columbia, Canada, V0N 1B4
Telephone: 604.932.3141 Fax: 604.938.7527 www.whistlerblackcomb.com