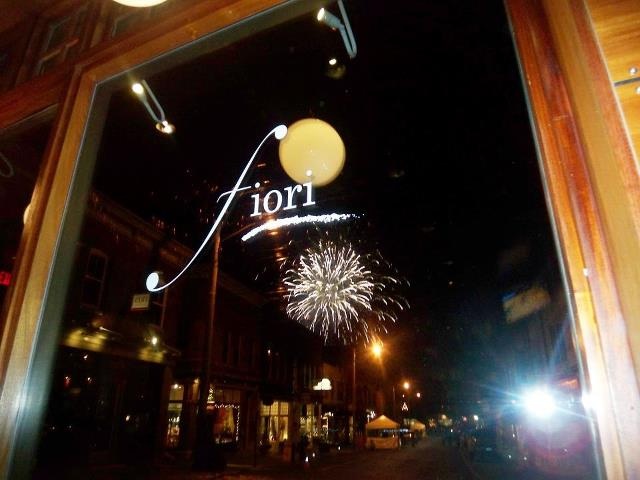 Food and music are inseparable elements to a perfect night. Enjoy great Italian dining at Fiori Restaurant and stick around for signature cocktails and live music featuring local musicians.
Music at Fiori:
May 4th – Dr Tim and the 6th Ward (R&B and Soul) $7 10:30-11:30
May 5th – DJ Redworm Cinco de Mayo (Latin Music) $5 11:00-1:30
May 18th – The WhiteHouse Staff (Rock and Funk) $5 10:30-11:30
And around the Berkshires:
May 6, 2pm - Chamber Music featuring BSO members @ The Colonial Theatre
May 9, 6:30pm - Wagner's Das Rheingold @ The Mahaiwe
May 10, 9pm - Nostalgia @ The Garage
May 12, 8pm - Rhythmic Circus @ The Colonial
May 14, 6:30pm - Wagner's Die Walkure @ The Mahaiwe
May 16, 9pm - The Love Experiment @ The Garage
May 16, 6:30pm - Wagner's Siegfried @ The Mahaiwe
May 18, 8pm - Jimmy Buffet Tribute @ The Colonial
May 19, 4pm - Berkshire Eagle presents Guitar Jam IV @ The Colonial
May 20, 12pm - Wagner's Gotterdammerung @ The Mahaiwe
May 22, 7:30pm - Dark Star Orchestra @ The Colonial
May 26-27, 8pm - Noche Flamenca presents Ramas de Olivo @ The Mahaiwe
Catch any of these shows after brunch or before dinner, and be sure to stop in for cocktails and late night snacks featured on Fiori's expansive bar menu, featuring formaggi, salumi, stuzzechini, patatine, dolci, and small plates like the perfect panino.
Fiori's Late Night / Bar Menu:
Formaggi- $4 per plate
Mozzarella Rolatta- Fiori mozzarella and prosciutto
Cacciotto- Truffled sheep's milk
Peppato- Semi soft sheep's milk with chili flakes
Pecorino- 60 day aged sheep's milk from Tuscany
Taleggio-Soft ripened cow's milk
Roccolo- Aged cow's milk
Parmigiano- Drizzle of balsamico
Piave- 6 month cow's milk
Asiago- 9 month cow's milk from Veneto
Gorgonzola – Blue cow's milk

Salumi- $4 per plate
Prosciutto di Parma- 22 month aged
Salami- Molinari fennel-sausage
Speck- Smoked prosciutto from Alto Adige
Capricolla- Spicy cured pork
Cicioli- Crispy pork on toast
Stuzzechini- $4 per plate
Toscano- Liver pate, crostini
Olives- Castelvetrano
Pickles- Mixed vegetables
Salvia- Fried anchovy-stuffed sage leaves
Arancini- Crispy risotto balls, smoked mozzarella
Patatine-Fries- $6 per plate
Tartufato- Truffle oil, Parmigiano, and parsley
Poutine- Brown gravy and cheese curds
Diavolo- Chili, garlic, olive oil
Americano – $4 Ketchup
Bar Plates
Panini are served with choice of fries or salad. Specialty fries $2 supplement. Panini are also available as salads.
Antipasto Misto For Two- $18 Salumi, cheeses, olives, and pickles
Mixed Greens $7-Local organic greens, red wine vinaigrette, crispy shallots

Arugula $9- Equinox Farms arugula, pecorino, lemon vinaigrette

Polpettone Burger Panino- $12 Italian meat patty braised in tomato sauce

Grilled Cheese Panini Duet- $11 Taleggio and pecorino pepatto

Parma Panino- $9 Prosciutto and Parmigiano

Cozze- $11 P.E.I. Mussels, garlic, parsley, chili, white wine, bruschetta

Small Bite Desserts

Scoop of Gelato or Sorbet- $2

Gelato Affogato- $4 One scoop, drowned in espresso

Pasticini-$3 Choice of Coconut bars, hazelnut brittle, biscotti, or truffles