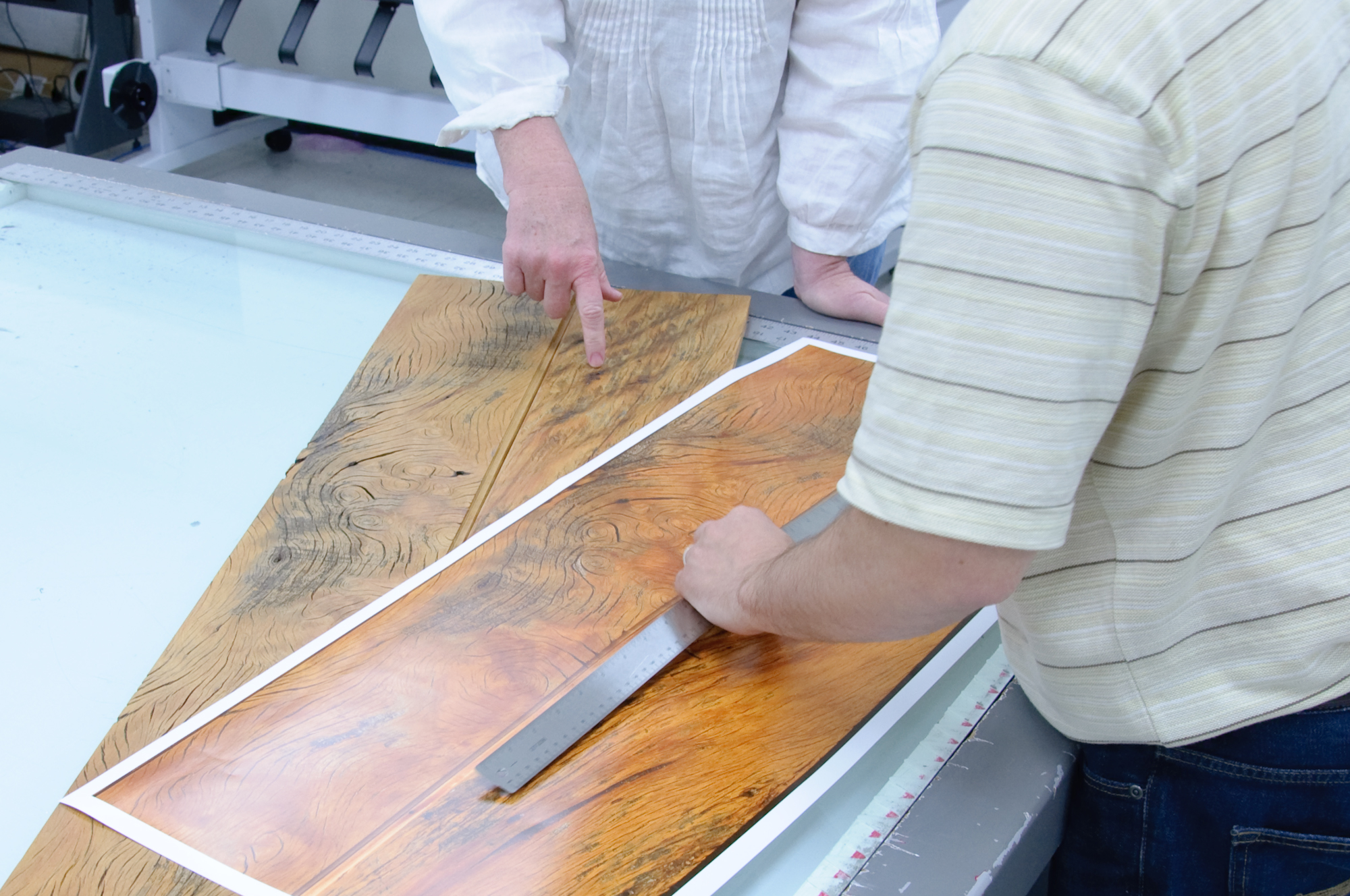 FOR IMMEDIATE RELEASE
Contact: Jaclyn Stevenson, Jaclyn@winstanley.com / @writerjax / 413.637.9887
AGAWAM, Mass. – Imagine the colors of a mighty Pacific Redwood blended with the textures of an ancient homestead in eastern Asia. It's a design aesthetic that couldn't occur naturally, yet still respects nature's diversity and the demand for quality and meaning in our surroundings.
These criteria have become the basis of work at Su¨ddekor LLC, one of the world's leading décor printers and impregnators supplying decorative surfacing solutions to the North American laminate industry. Mixed wood designs are just one of the offerings Su¨ddekor brings to market in 2012, with a collection inspired by natural materials and authenticity.
Su¨ddekor's creative team developed a striking new product line this year by mixing
complementary woods with similar grain structures in the same layout. Materials are handselected and hand-finished to create a unified color and texture.
"In this collection we find some very innovative thinking," said Marcel Albert, Director of Design for Su¨ddekor. "These designs have contrast and beautiful color-play – it's like re-inventing original material, since assembling various woods into one design results in a totally new look."
Mixed wood layouts can now be found across the spectrum of Su¨ddekor's products, including rustic and reclaimed woods, exotics, and traditional domestic woods. These include Camillo, a mix of Ginko and Plumwood; Seneca, a combination of Tigerwood and Birch; and Center City, a mix of White oak, Red oak, Butternut and English Elm.
This wide range of styles appeals to many different aesthetics and settings. Rustic designs, for instance, work well in both rural and urban settings, bringing character and a layered look to living or work spaces with stains, wire-brushing and hand-scraping. Similarly, the traditional domestics such as oak, walnut, maple and cherry are familiar, organic looks, yet pliable enough to allow for restyling toward a more modern flair in homes and businesses.
Su¨ddekor will introduce the 2012 design portfolio at Surfaces 2012, Jan. 24 and 25, at the Four Seasons Hotel, Las Vegas. For more information, visit www.Su¨ddekorllc.com.
-30-
About Su¨ddekor LLC
Su¨ddekor LLC is based in Agawam, Mass. and is a subsidiary of the 2D-Group
(Su¨ddekor/Dakor), one of the world's leading décor printers and impregnators, headquartered in Laichingen, Germany. Su¨ddekor supplies decorative surfacing solutions to the North American laminate industry and is the only company to offer North American laminate manufacturers a complete design service, from scanning and separations to cylinder engraving, printing and treating. Su¨ddekor has plants in Agawam and East Longmeadow, Mass. and Biscoe, N.C.