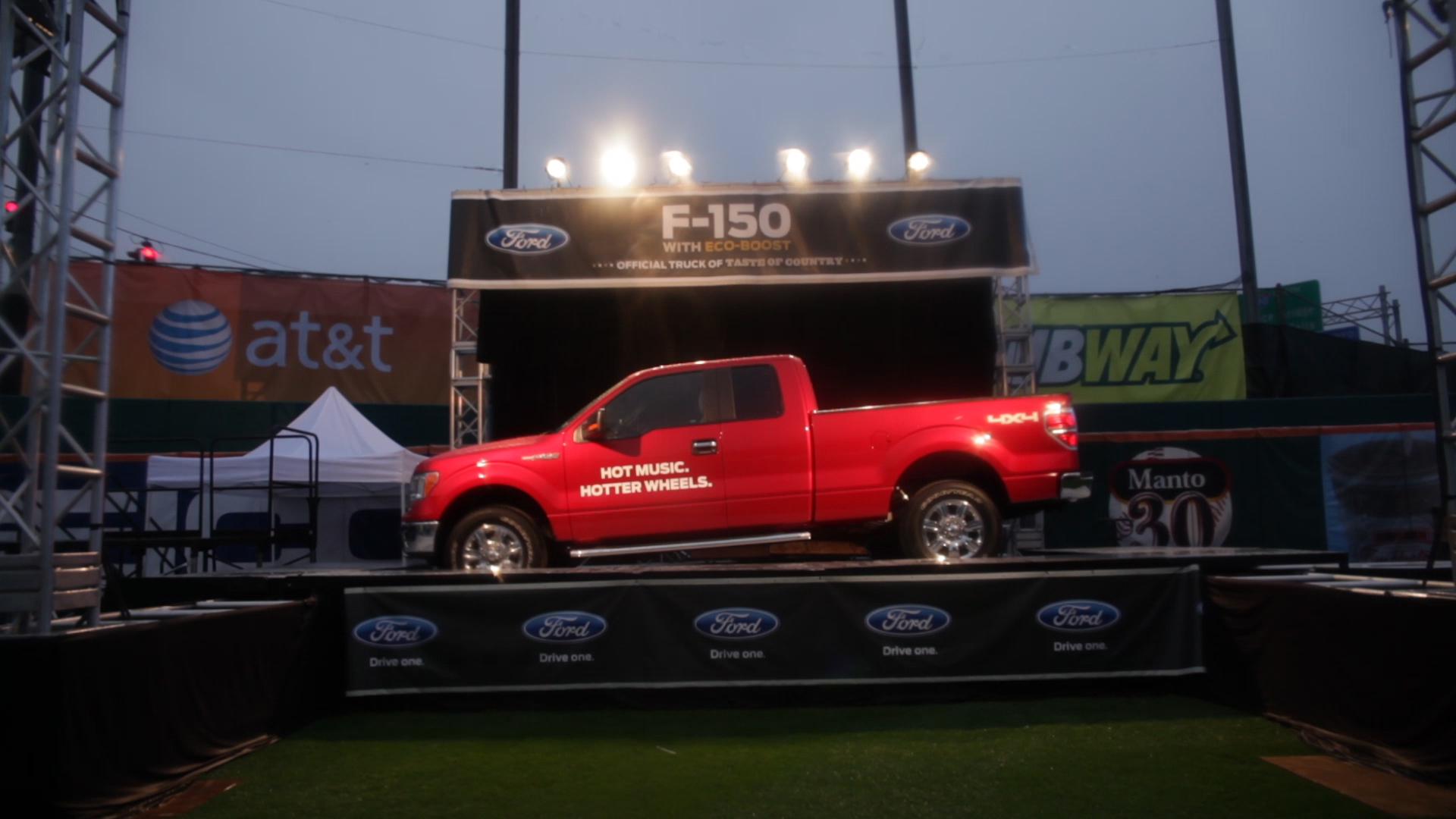 BUFFALO, NY – On June 1, Steve Kozak of Cheektowaga selected the winning key that unlocked a brand-new 2012 Ford F-150 SuperCab XLT 4x4, courtesy of the
Western New York Ford Dealers
.
At the
WYRK Taste of Country
concert, 11 contestants were invited onto Coca-Cola Field for a chance to win a new Ford F-150. A reverse-style lottery eliminated nine contestants when their names were announced. The final two contestants anxiously waited for the next break between musical acts to head back onstage to test their luck. Each received a key to the truck and pressed the alarm button to reveal the winner. Mr. Kozak held the winning key that unlocked his new pickup truck.
"It's incredible. It's fantastic. You have no idea," said Steve Kozak, Cheektowaga. "I needed a new vehicle so bad. Now I have a brand-new F-150 thanks to the Western New York Ford Dealers."
Throughout the month of May, 106.5 WYRK DJ's qualified listeners and announced finalists every Friday to participate in the grand prize giveaway for a chance to win a 2012 Ford F-150, the official truck of the WYRK Taste of Country. WYRK's Clay Moden, Dale Mussen and Brett Allen were on site to announce the winner, along with Frank Downing of the Western New York Ford Dealers.
"There aren't many fans more passionate than country music fans; except maybe Ford F-150 fans," said Downing. "That's why Ford's F-Series trucks have been America's best-selling trucks for 35 years. Congrats to Steve – I know he's going to love this truck."
About WNY Ford Dealers
The Western New York Ford Dealers are part of the Western New York Ford Stores, an advertising cooperative comprised of 31 dealer locations that provides support for Ford vehicle sales and service in the 13 counties of Western New York and Rochester, and two counties in Northern Pennsylvania. For more information, please visit:
www.wnyford.com
or
http://www.facebook.com/YourNeighborhoodFordStores
. View and subscribe to news from the WNY Ford Dealers here:
http://tinyurl.com/WNYFordNewsroom
.
###