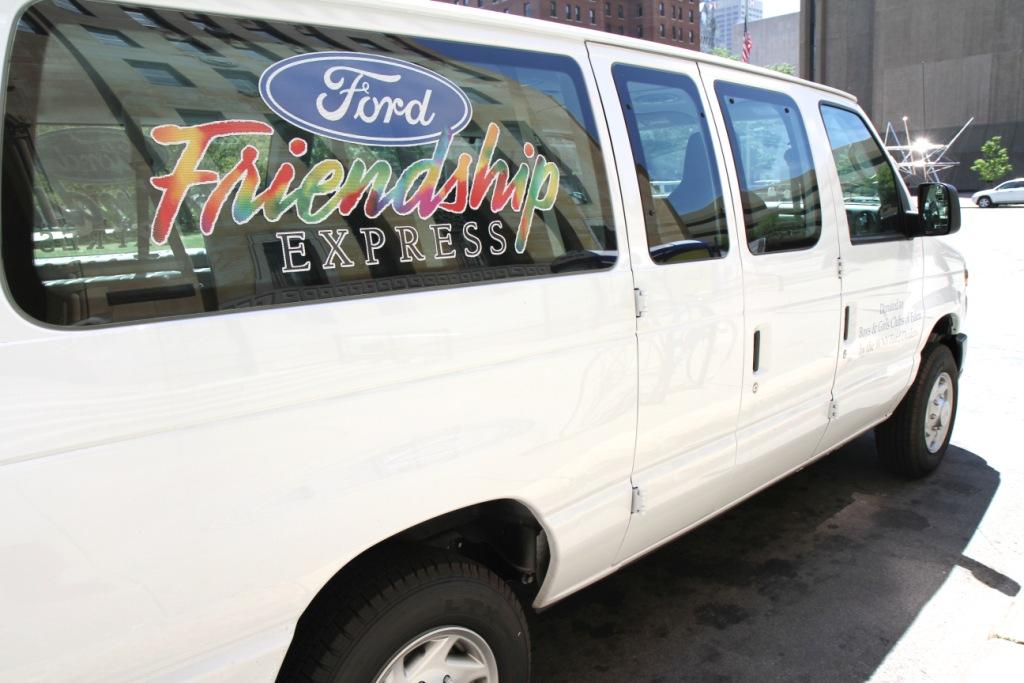 BUFFALO, N.Y. – The Ford Dealers of Western New York are reminding area nonprofit organizations that the December 15 deadline is quickly approaching for eligible groups to apply for a new van through the 2012 Ford Friendship Express program. Now in its 17th year, the program has already awarded 65 vans valued at more than $1 million to area groups.
Applications and guidelines are available at www.wnyford.com under the "local events" tab. All applications from organizations residing in Erie, Niagara, Orleans, Wyoming, Chautauqua, Cattaraugus, Allegany, McKean, and Potter counties must be returned and received by December 15, 2011 to be eligible for consideration for the 2012 program. Please send completed applications to: Ford Friendship Express Program, 50 Fountain Plaza, Suite 1000, Buffalo, NY 14202.
The WNY Ford Dealers will announce the 2012 Ford Friendship Express van recipient during the Buffalo Auto Show in February, rather than during the summer, as they've done in the past.
Last summer, Alcohol and Drug Dependency Services, Be-a-Friend/Big Brothers Big Sisters of Erie County, and the Boys and Girls Clubs of Eden took home new Ford vans, after meeting Buffalo Mayor Byron Brown and enjoying a Bisons Friday Night Bash baseball game.
Additional past recipients include: Homespace Inc., Boys and Girls Clubs of the Northtowns, Computers for Children, Kids Escaping Drugs, SABAH, Meals on Wheels of Buffalo and Erie County, Friends of the Night People, St. Luke's Mission of Mercy, Camp Good Days & Special Times, Student Union at SUNY at Buffalo, Goodwill Industries of Western New York, Rural Transit Service, American Red Cross, The Buffalo Zoo and many more.
About the Western New York Ford Dealers
The Western New York Ford Dealers are part of the Western New York Ford Stores, an advertising cooperative comprised of 31 dealer locations that provides support for Ford vehicle sales and service in the 13 counties of Western New York and Rochester, and two counties in Northern Pennsylvania.