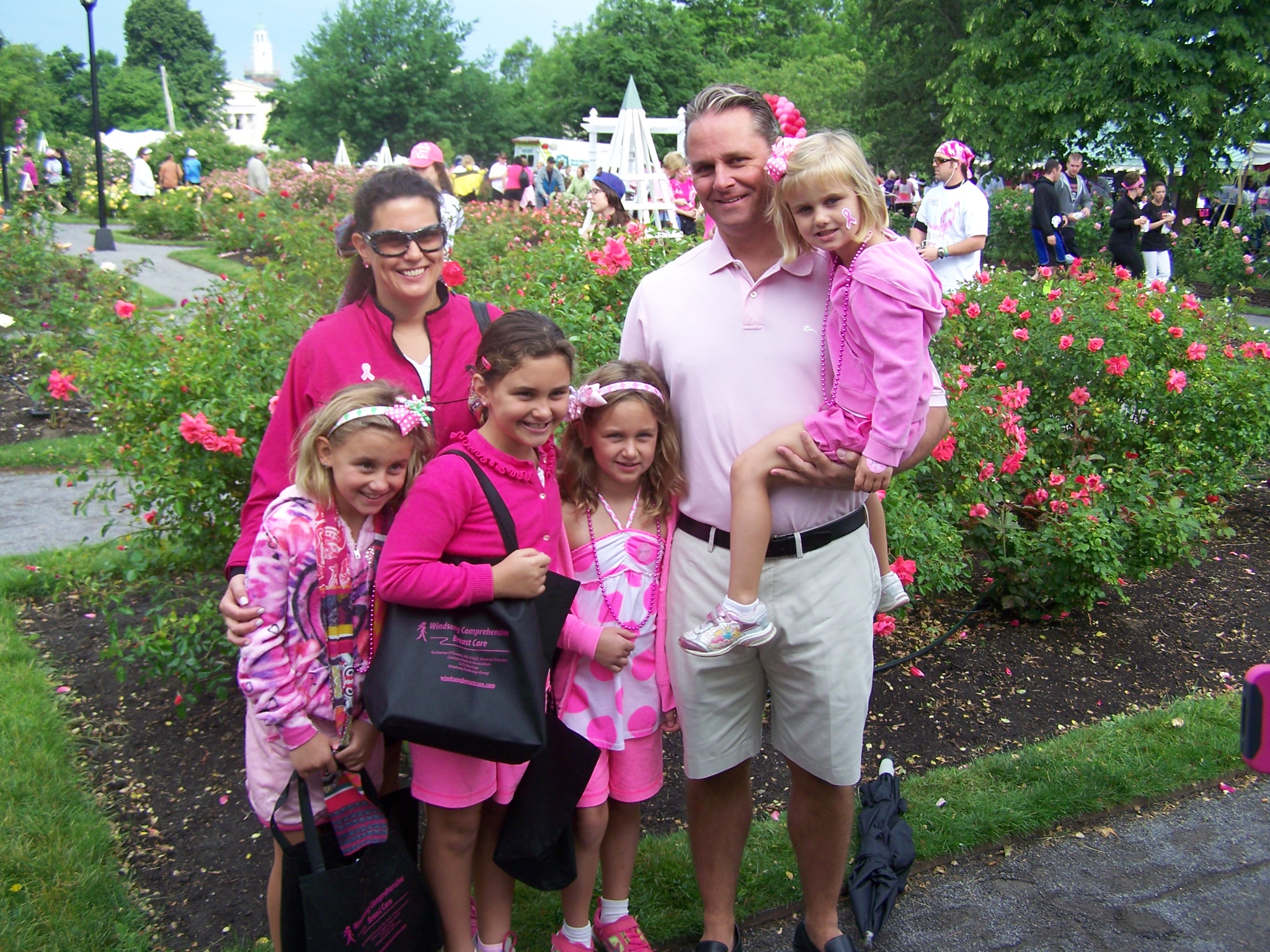 On June 9, the
Western New York Ford Dealers
showed their support for the 12th annual
Susan G. Komen WNY Race for the Cure®
and the important fight against breast cancer. The local Ford Dealers have sponsored the race since its inception in WNY in 2000.
"Several of the Ford Dealers have been personally affected by this disease, whether it struck our friends, family or loved ones," said Dave Smith, representative for the WNY Ford Dealers. "Like so many of the race participants, we are here to honor those we lost, celebrate the survivors and raise funds to support research that will put an end to breast cancer forever."
Continuing Ford's "Warriors in Pink" tradition, representatives handed out a limited supply of Ford gift bags featuring the popular 2012 limited-edition scarf, complete with a new, exclusive design. Nationwide, Ford and your local Ford dealers are recruiting "Warriors" to help ramp up the fight against breast cancer and reach beyond
participants to extend the emotion of race day to non-racers. Learn more about Warriors in Pink at:
www.ford.com/warriorsinpink/.
"On behalf of the Western New York Ford Dealers, we are extremely honored to be surrounded by so many passionate people and we take pride in knowing that we're saving lives and moving closer to finding the cure, together," said Smith.
The all-new
2013 Ford Escape
set the pace during this year's race.
About the WNY Ford Dealers
The Western New York Ford Dealers are part of the Western New York Ford Stores, an advertising cooperative comprised of 31 dealer locations that provides support for Ford vehicle sales and service in the 13 counties of Western New York and Rochester, and two counties in Northern Pennsylvania. For more information, please visit:
www.wnyford.com
or
www.facebook.com/YourNeighborhoodFordStores
. View and subscribe to news from the WNY Ford Dealers here:
http://tinyurl.com/WNYFordNewsroom
.
About Ford's National Role in the Fight Against Breast Cancer
Ford is proud of its 17-year National Sponsorship of the Komen Race for the Cure®. To date, Ford has dedicated more than $110 million to the cause. Our commitment runs well beyond raising funds. We know that awareness leads to early detection and early detection saves lives, so we are also working to increase breast cancer awareness, last year creating over one billion media impressions. We also encourage our employees to participate. More than 75,000 Ford employees have participated in the Race for the Cure and thousands of our dealers support local events in their area.
###